Product Description
The Silver Dart's OCC conductors are Cryo-Treated before extrusion and then undergo our thermal cleaning process to remove any external dirt, oils, and drawing residue from the conductor surface. This high voltage cleaning also puts a continuous voltage through the cable giving the Dart a sound and performance of a cable, which has been run-in for many months.
Our newly developed "Graphene Doped HDPE " adds one more additional layer of shielding to our cable, which is lightweight, further reduces EMI and RFI without choking out the power distribution, which can happen, by adding additional braiding.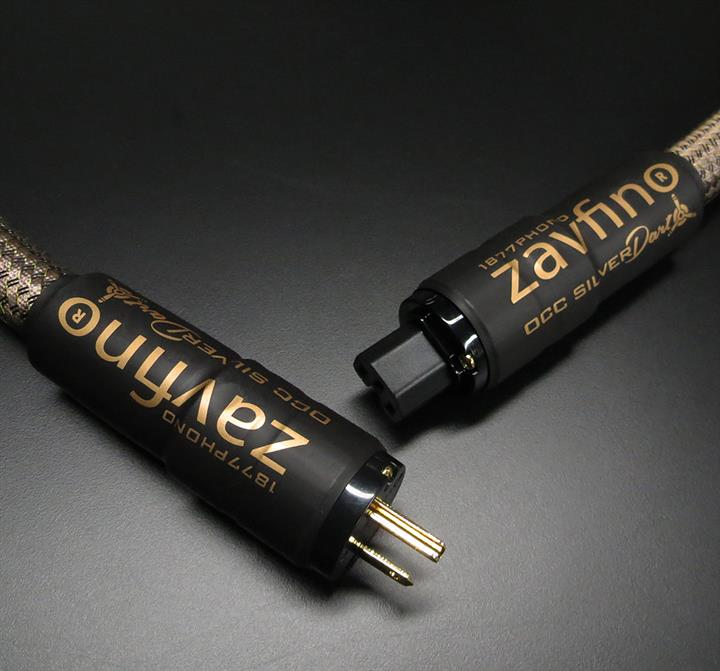 Silver Dart also uses our spaced layer "cable in cable" technique insulating this cable to an overall diameter of 23mm using a power cable inside a power cable design that is uniquely our own and adding it's signature sound.
The optimal pairing for Dart are large power amplifiers, tube amps, and high power flow components, mono-blocks and wall to IEC power bars and conditioners.
The performance of the Dart is unrestricted, raw power transfer without adding coloration to your components while protecting and enhancing the true performance of your equipment.
Specifications:
Single Crystal OCC Copper

10AWG/Core (3X10AWG) (H-Wound™)

6 core cotton filler insulation

105C degree PVC

Tight Pitch Stranding

Full coverage shield and drain

Graphene HDPE Dielectric Sheilding

Spaced layer suspension  extrusion 6mm

Anti-static direct braid jacket,

Diameter 23.0mm

High Density EVA Vibration cuffs

Connectors: 24k gold plated IEC, 24k gold plated USA or Schuko plug

Lengths: 1.5-2.5 meter