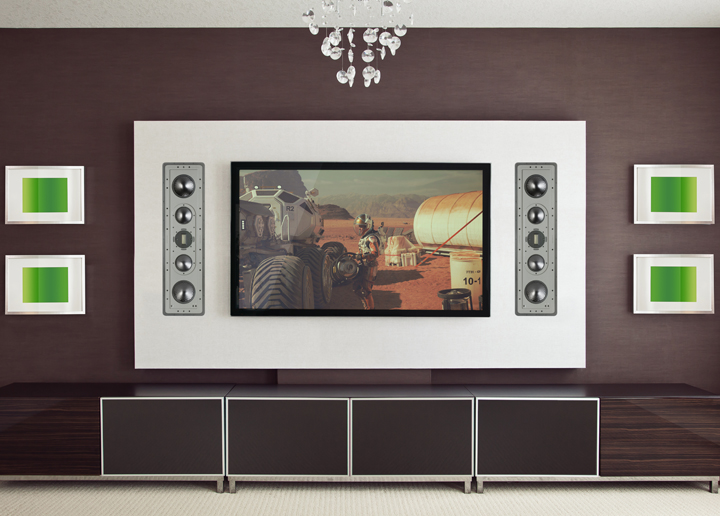 Monitor Audio CP-IW460X In-wall Speakers with the grills off
Modern living environments and contemporary décor trends generally don't embrace traditional audio/video systems with large speaker enclosures.  Just flip through one of the latest home décor magazines and traditional loudspeaker boxes are nowhere to be found.  Rather, today's interior designs call for small lifestyle setups, Bluetooth speakers or perhaps a svelte soundbar.  Audio performance is compromised as such lifestyle oriented setups just don't perform like high-end tower or bookshelf loudspeakers.  Catering to this trend, many high-end audio product manufacturers have introduced high performance on-wall / in-wall speakers; speakers to be heard, not seen.  UK based Monitor Audio is one of these companies and their Controlled Performance CP-IW460X in-wall speaker aims to provide stealth without sonic compromise.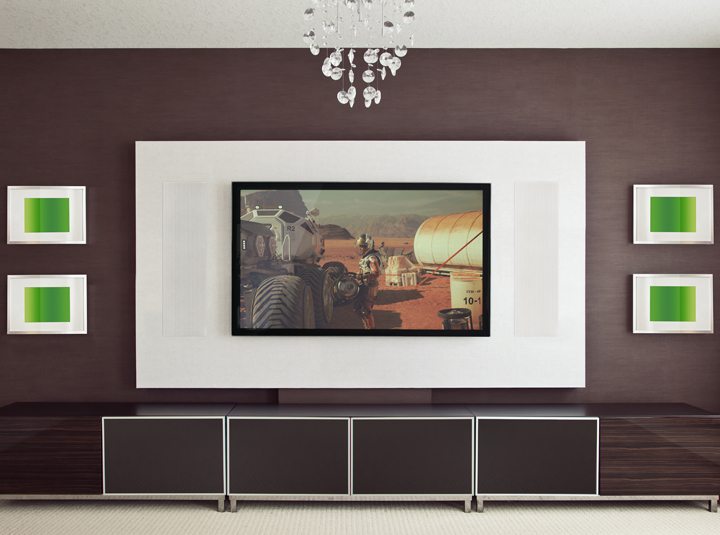 Monitor Audio CP-IW460X In-wall Speakers with the grills on
The CP-IW460X in-wall speaker is compact considering that it is a full three-way, five-driver loudspeaker.  Its sealed-box construction allows it to deliver optimal performance in virtually any in-wall application, when installed properly.  The highest quality components, materials and construction are used to ensure maximum performance.  First, the CP-IW460X uses Monitor Audio's latest speaker driver innovations – proprietary C-CAM (Ceramic-Coated Aluminium Magnesium) cones with 'dimpled' Rigid Surface Technology (2 x 6.5' and 2 x 4') as well as a single C-CAM Ribbon High Frequency transducer.  These drivers have the capability of delivering high-output with great speed and minimal distortion.  Second, a high-quality three-way crossover is incorporated, with adjustable high, medium and low frequency (boundary) controls, allowing seamless driver integration and tailoring of speaker sound for room acoustics and personal taste.  Finally, the enclosure is a cast polymer cabinet with die-cast aluminium baffle, which has exceptional rigidity and thus, limits vibrational distortion.  With a frequency response of 50 to 60,000 Hz, the CP-IW460X covers most of the audible spectrum.  Monitor Audio has aimed high with the CP-IW460X; it is designed to emulate the performance characteristics of Monitor Audio's own Gold range of loudspeakers.