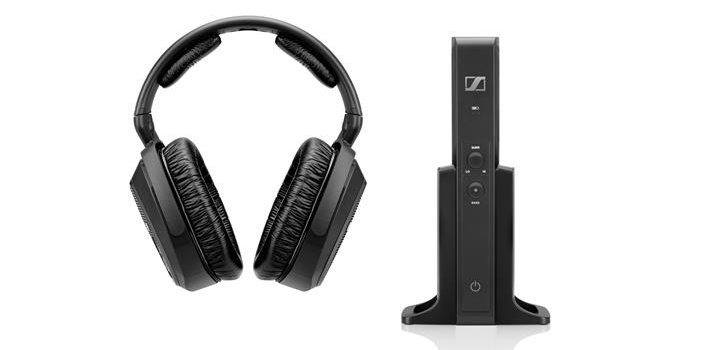 Recently I've been going through a minor renaissance with the 1980s TV series Miami Vice.
From Season #1 in an episode entitled "Calderone's Return- Part #2", there's an iconic scene where the show's two main characters—Sonny Crockett and Ricardo Tubbs—pilot an offshore powerboat southwards to a Caribbean island. With the wrong music, this scene wouldn't carry the emotional weight that it needs. Thankfully director Michael Mann had the good sense to use Russ Ballard's haunting song 'Voices' to impart a palpable sense of atmosphere into the show.
From the opening single guitar notes which are deftly picked to create dramatic tension, the RS 175s delivered stellar sonics. The bass boost added definition, impact, and timbral accuracy to the bass drums, bass guitar notes, bass synth, and Moog Taurus bass pedals used to great effect in the song.
Interspersed with flashbacks to pivotal moments from previous Miami Vice episodes, this superbly edited scene floods a viewer's senses with images of a powerboat racing across offshore waves at sunset.
Russ Ballard's track 'Voices' carries the tense atmosphere of adrenaline, excitement, fear, anger, and the expectation of… something… heading towards Sonny and Rico at a visceral level. Using dialogue in this scene wouldn't have worked as effectively as Ballard's music. The song carries all of the emotional weight. As such, proper reproduction of the music is critical to connecting with the storyline.
Broadcast through a properly set-up multi-channel home theatre system, the music in this scene should hit a viewer like a Mike Tyson upper-cut; circa 1985. Listening to all of the subtle instrumental details through the RS 175s sent shivers down my spine. And to connect with a scene from a 30 year old TV program in such an emotional way was astonishing, in a good way.
Even though DVD-A discs have, pretty much, become extinct, I still use a DVD-A copy of Yes' classic 1972 album Fragile [Atlantic CD 19132] to test the sound quality of multi-channel home theatre systems.
Having listened to the Fragile album on 2-channel systems with lottery-win price tags, I know—to the core of my being—the way that the individual instruments on this record should sound.
It's the air and space around and within bass instruments that let a listener know if a pair of headphones is delivering the lower registers accurately. The RS 175s produced Chris Squire's bass with a palpable sense of the instrument's size, weight, and tone. The low end had superb timbral accuracy and PRaT.
All of the progressive rock musicianship that Yes fans expect to hear from their early 1970s albums was clearly evident with the RS 175s. Jon Anderson's vocals sounded clear and exact. Steve Howe's acoustic and electric guitars were precise; and vibrant. Bill Bruford's drumming and percussion had a palpable sense of each individual drums' size and weight. And Rick Wakeman's keyboard, synthesizer, and organ playing also sounded inspired. The RS 175s delivered the PRaT and groove of Yes' songs in a riveting fashion.
With the release of Furious Seven in April 2015, I decided to watch a few of that franchise's previous block-buster films.
Watching The Fast and the Furious: Tokyo Drift on Blu-ray with the bass boost and the Lo surround sound modes both on, I heard innumerable small sonic details which I'd never noticed before.
The main subject matter of the 'Fast & the Furious' films is the exciting underground world of illegal street-racing. As such, these movies have an innumerable number of high speed car races that break the laws of physics, and common sense, as often as I break for coffee.
Accordingly, these films need to have strong soundtracks to keep viewers entertained (read: distracted) from the ridiculous—and physically impossible— computer generated stunt images which provide the 'wow' factor for the vast majority of the movies' scenes.
Using the RS 175s while watching Tokyo Drift, it dawned on me that, when reproduced accurately, stellar sound can cover up a lot of the flaws in logic and allow a viewer to suspend his (or her) disbelief. The RS 175s let me to forget the film's logical shortcomings and sink right into the adrenalin-laced action of this flick.
If you work shifts, suffer from insomnia, or just like to watch TV late at night while the rest of your household is asleep, the $319 CDN dollar RS 175 wireless digital headphone system will bring you countless hours of superb multi-channel music and sound.
With the RS 175's 'Surround Sound' and 'Bass Boost' modes, listeners can customize the sound of multi-channel DVDs, Blu-ray discs, and home theatre based soundtracks to, sonically speaking, whatever they want.
Installed in my home theatre system, the RS 175 headphones accurately produced a 3-dimensional soundstage that made watching movies and listening to music far more entertaining and enjoyable.
In February of 2015, Sennheiser was awarded the prestigious Red Dot Award: Product Design 2015 for the entire range of RS series wireless headphones. As Sennheiser notes on their website:
"The Red Dot seal is awarded annually to products which stand out from the competition due to their high design quality and innovative character. In total, the international jury of designers, design professors, and specialized journalists assessed 4,928 products, submitted by nearly 2,000 candidates from across 56 countries."
For more info, please visit www.sennheiser.com