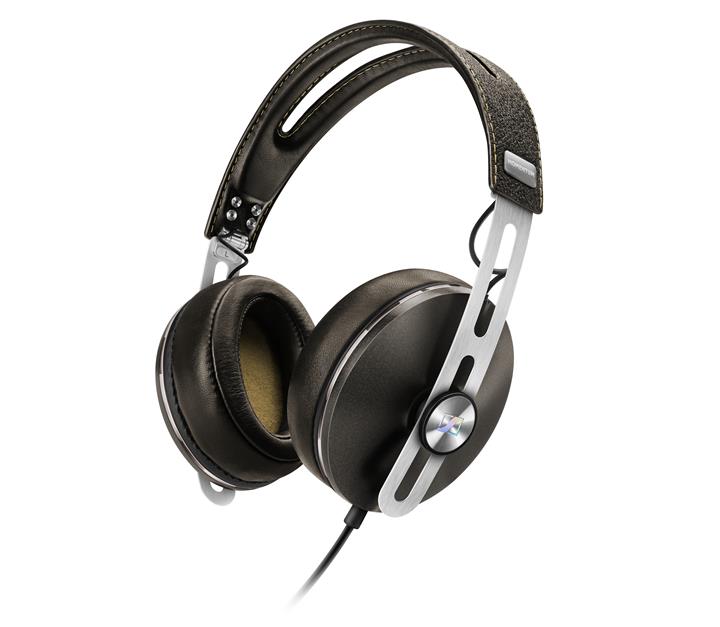 I've been listening to audiophile calibre 2-channel headphone audio systems for 25+ years. In my opinion, to get high quality sound out of modern portable digital audio players requires two things: 1), a mobile device that plays high resolution (hi-rez) files; and 2), a reference quality pair of headphones.
As 2015 rolls along, a lot of consumers are happily downloading their music files onto laptops, tablets, smart phones, and/or portable digital players. Bold new on-line companies are now offering higher resolution digital downloads which have much better sound quality than MP3 files. A few innovative manufacturers have even released portable digital audio players which can download, store, convert, and play hi-rez music files in both PCM and DSD formats.
Most of the headphones that are packaged with smart phones and portable digital players are physically painful to listen to. Spitting directly in the face of this sonic mediocrity, Sennheiser have released their re-designed audiophile-level Momentum M2 circumaural portable headphones.
Originally founded by Dr. Fritz Sennheiser in Wennbostel, Germany (near Hamburg) in 1945, under the name Laboratorium Wennebostel (Lab W), today in 2015 Sennheiser is a multi-billion dollar consumer electronics company.
Sennheiser Canada was founded in 1991. That same year, they unleashed their flagship $11,000 USD tube-amp driven Orpheus electrostatic headphone system. It is upon this pedigree of designing and engineering ultra high-end headphone systems that Sennheiser has built a loyal and devout following.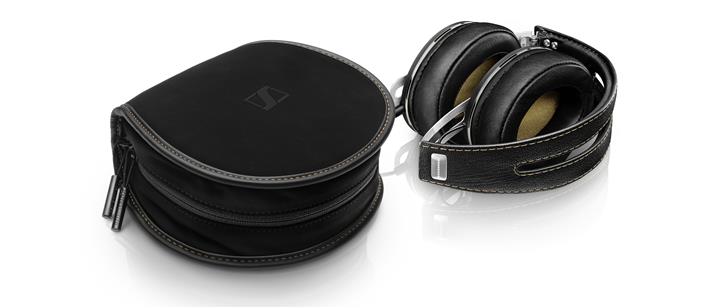 The review pair of Momentum M2 headphones came packed in a display box which housed the 'phones, a soft cloth travel bag and a hard shell travel case.
The M2's sliders are made out of brushed stainless steel and the top of the headband is adorned with a stitched leather wrap. Their closed-back design isolates the listener from surrounding ambient noise. They're available in black, ivory, or brown. My review pair came in a stunning pearlescent-ivory colour.
The M2's re-designed ear cushions are covered in soft leather and are physically larger than those of the original Momentum M1 version. The M2s can also produce a higher maximum volume of 113dB versus the M1's 110dB.
The Momentum M2s have been designed for use with mobile devices, including: Apple's iPod, iPad, & iPhone; Samsung's Galaxy; digital audio players from LG, Sony, and iRiver's various Astell & Kern models; and whatever smart phone you have. The M2s come with a universal male 1/8th inch (3.5mm) headphone jack and have an in-line microphone and volume control for use with smart phones. The ear cups can even be folded inwards to make transporting them easier.
The leather stitching in the headband of the M2s exudes quality. Sennheiser has clearly taken great pride in manufacturing these exquisite headphones. Nothing about these headphones looks or feels cheap.
I used the in-line condenser microphone and volume controls while answering phone calls on an iPhone. Their sealed ear-cup housings allowed the M2s to deliver far cleaner, clearer, and quieter conversations than most inner-ear monitors (IEMs) and portable headphones that I've tried.