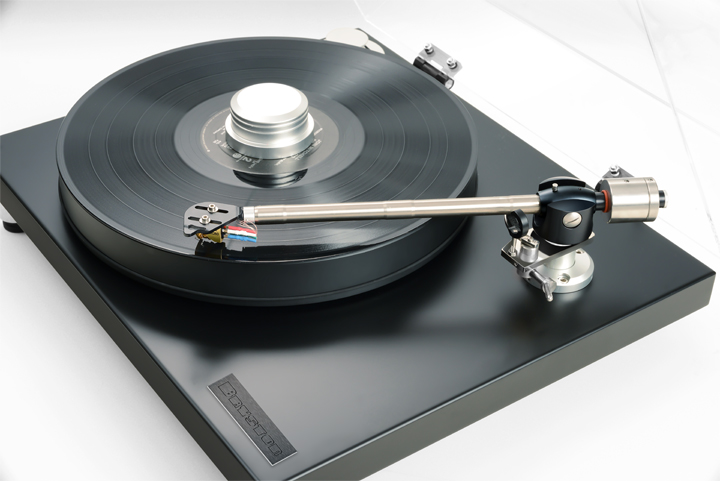 Set-up and General Sonic Impressions
I let the review 'table run constantly with a pre-installed Benz-Micro M0.8 M/C cart and a custom-made Audio Sensibility 4-pin DIN Statement phono cable for a few weeks to burn it in. During my listening sessions, I also tried several higher-echelon $3K to $6K level M/C cartridges and my reference Stealth Hyperphono IC.
I had Gold Note's Giglio TT with a B7 arm in for review at the same time as the Bryston 'table. The BLP-1's plinth, motor, spindle mechanism, and platter are all made in Italy by Gold Note. Not surprisingly, these two 'tables created remarkably similar sonics. Both offered an incredibly full, coherent, and musical sound with excellent PRaT, timbral accuracy, and soundstaging.
With higher-end cartridges and phono cables, though, the BLP-1 extracted more information from the records' grooves than the Giglio rig. Depending on the cartridge and the phono ICs, the BLP-1 offered 10% to 15% more sound across the frequency spectrum than the Giglio.
Listening Tests
With the sickening news that Gord Downie has terminal brain cancer, for several months now I've been going through a strong renaissance with the Tragically Hip's music. 1996's Trouble at the Henhouse is a fascinatingly introspective album that sounds like the band was painting with sonic textures.
Pace, Rhythm, and Timing (PRaT) accounts for a lot of what distinguishes the sound of a 'reference' caliber TT from a mediocre 'table. If the PRaT is even slightly off or the timbre of the various instruments sounds unnatural, music loses its focus, intensity, and purity.
On songs like 'Gift Shop', 'Springtime in Vienna', 'Don't Wake Daddy', and '700ft Ceiling', the BLP-1 reproduced the amazing sonics on this album with superb PRaT and chilling timbral accuracy. At the front end of the song 'Sherpa', for example, the pitch and decay of the odd high-mountain guitar sounds echoing around the soundstage was as clear, accurate, and haunting as I've ever heard it; which made listening to the track a soul-moving experience.
As I wanted to hear if the BLP-1 could handle faster and heavier music, I needed something… eh hem… harder. British doom-metal band Cathedral's Endtyme is a cement-mixer heavy album that swings with an infectious rhythm and groove. If you like Black Sabbath, you'll (probably) enjoy Cathedral's vibe. Accurately recreating the sternum belting low-end slam contained on this record will challenge any TT.
With Endtyme, the BLP-1 rig presented the complex time signatures, dynamic shifts in energy, and the positive / negative mood swings (i.e. the 'feel') of this heavy record with precision and bravado. This is the way that doom metal is supposed to sound.
Whatever type of music I tried, the result with the BLP-1 was the same. Jazz recordings sounded so realistic that I could close my eyes and imagine being at live club shows. Classical records brought me spine-chilling memories of live orchestras I've heard in concert halls all over the world. Harder-edged rock and punk records had me on my feet playing air guitar. With good quality vinyl, this 'table consistently made goose-bump inducing music.
Combined with their phenomenal BTP-1 power supply, Bryston's first TT sounds like one of Gold Note's $6K-level turntables on steroids. Priced at $3,995 US, the BLP-1 is a reference calibre 'table with, by audiophile standards, an affordable price tag.
Caveats…? The BLP-1's stock phono cable and cylindrical feet need to be improved. Fortunately, Audio Sensibility offers several superb plug'n'play 4-pin DIN phono cable upgrades. And various after-market feet, spikes, or tuning devices can be installed fairly easily.
Have I heard better sounding 'tables? Yes… but all of them have price tags in the mid 5-figure range. If you've been searching for your "forever" 'table and thought you had to spend $25K or more to get it, listen to Bryston's TT with a reference calibre M/C cartridge and top-shelf phono cable. This may just be the last turntable you'll ever buy.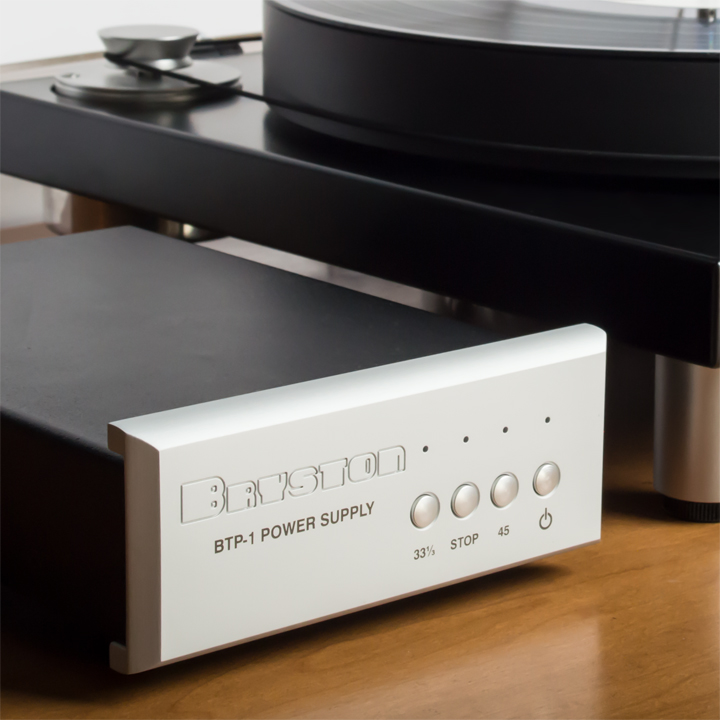 Bryston
www.bryston.com
1-800-632-8217 | 1-705-742-5325
Bryston BLP-1 Turntable (with BTP-1 TT Power Supply)
Price: $3,995 US