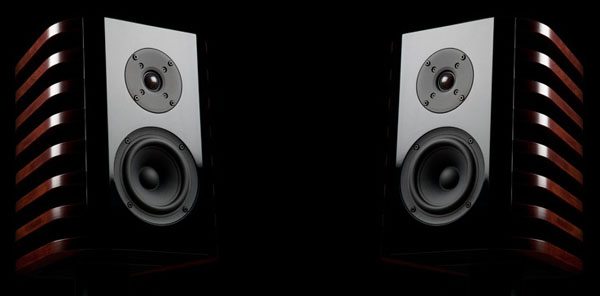 As a publisher of a Canadian audio video magazine I'm always delighted to hear of a new Canadian manufacturer – especially one that presents itself as well as Reev Designs.  My first encounter with Reev Designs, which took place at the first Toronto Audio Video Entertainment Show (TAVES) at the end of September 2011, seemed to strike all the right notes.  The company wisely utilized the event to launch its very first product, the Aatma stand-mount loudspeaker ($7,000) aimed at the audio enthusiast/audiophile market.   Reev Designs' Owner/Chief Designer Jugveer Randhawa – a passionate, well-spoken gentleman – was on hand at TAVES to answer questions and proudly demonstrate his fruit of labour.  I had time for only a brief chat with Randhawa at the show and even less time to listen to his speakers but the encounter left me wanting to learn more about the company and its first speaker.   A short two months after the show, a review pair of the Aatma speakers were hand-delivered to my house by Randhawa, which provided an opportunity for an extended chat over a cup of coffee.
   From the moment I first laid my eyes on the Aatma speaker, I was astonished by its looks.  Its solid cherry wood ribbed sides give it a busier appearance than a typical speaker but also make it very distinct.  The enclosure gets its high-gloss shine thanks to the application of yorkite, a material used in the manufacturing of luxury furniture, and five coats of polyester paints.  Once the paints are applied, the speaker is meticulously buffed and polished.  The Aatma has a fit and finish that are simply first class.  The result is a gorgeous looking speaker, which combines both modern and art deco influences.  At TAVES, Reev Designs demonstrated a dark cherry and black speaker but my review pair had a white and black finish.  I couldn't decide which one I preferred more because I loved them both.
   At its core, the Aatma features a two-way reflex loaded design which employs a Scanspeak 5-inch wood-pulp cone woofer combined with a Scanspeak 1-inch coated textile dome tweeter.  Reev Designs modifies the motor and venting structure of the woofer to achieve the desired performance.  The Aatma utilizes a point-to-point wired crossover which reduces the interference and interaction between the components.  Prior to being mounted inside the enclosure, the crossover is coated in a proprietary resin that converts all the components into a single mass, which eliminates all micro-phonic resonances.
   The ribbed design of enclosure isn't just for aesthetics – the ribs function as an exoskeleton which provides a substantial amount of damping to the enclosure.  The enclosure is built from MDF and varies in thickness from a minimum of 22 mm and up to 38 mm thick in areas.  It is constructed entirely by hand, and all the joints are mitered and locked with one another, meaning, the enclosure can hold itself in shape with no glue. The internal bracing is placed in a lattice formation with the external ribs to give optimal rigidity to the cabinet. The ribs on the outside are also mitered into the side of the cabinet, forming an integrated structure with the main cabinet.
   The Aatma has a nominal impedance of 8 ohms and offers a frequency response rated between 42 Hz and 22 kHz (+/- 3 dB).  Its 86 dB sensitivity implies that the speaker will benefit from a more powerful amplifier, although it should play just fine with a wide range of amplifiers.  With dimensions of 354 x 227 x 302 mm (H x W x D), the Aatma is a good-sized speaker and should be placed on a speaker stand that has a large enough top plate to support it properly.
   So far so good then – the Aatma certainly has the looks and the DNA of an audio enthusiast/audiophile speaker.  But what about its sound?  To find out, I set up the Aatma with my Classé Audio reference system consisting of the CP-500 preamplifier, CA-2100 amplifier and CDP-102 CD player.  I was lucky enough that the speakers arrived in late November and hence I had the pleasure of listening to them for an extended period of time during the holidays.  And pleasure in this case may be an understatement because what the Aatma served up was pure musical enjoyment.  My listening sessions spanned everything from indie rock to classical and hip hop.  And as I normally do when reviewing a new product, I took the opportunity to add a few new albums to my CD collection.
   I began my review session by serving up Adele's "21" disc, an album whose title refers to her age at the time she wrote these songs.  When I first listened through to this album I wasn't sure what captivated me more, her striking voice or the sometimes daring lyrics – both are just wonderful.  "Rolling In the Deep" is a astonishing demonstration of Adele's vocal capacity and the Aatma gracefully delivered every nuance of this track, from the finest crackles in her voice to the high notes that pushed the limits of her voice.  The Aatma offers one of the sweetest and most accurate sounding midranges I've heard in a long time – one that will easily compete with some of the best bookshelf speakers from long established manufacturers.  Its rich, natural timbre made good quality recordings sound like the artist was performing right in my room.  When listening with my eyes closed to "Someone Like You" the passion in Adele's voice sounded so real that the hairs on my arms stood up.
   But the midrange isn't Aatma's only strength.  Audio in the high frequencies had superb detail, speed and realistic decay.  Percussion elements sparkled, shimmered and decayed organically.  Other instruments, such as violins, played with fluidity and never showed any strain.  Not once did I observe any harshness or brightness in the top end.  And the bass sounded remarkably full and well defined for a bookshelf speaker.  Overall then, this speaker appeared to strike a near-perfect balance across its entire frequency range.
   Another disc I listened to during my review sessions was Melody Gardot's "Worrisome Heart" CD, an album I discovered thanks to the members of the CANADA HiFi forum.  Although I was tempted to draw similarities between Gardot and other jazz artists like Norah Jones, Gardot's edgy voice and captivating lyrics do offer a distinct, engaging listening experience.  This album also proved to be great material for testing a music system's potential.   The Aatma reproduced the vocals with the outmost accuracy and definition of a live performance.  There were never any signs of sibilance in the vocals. Likewise, the instruments came alive with richness that you'd expect from real instruments.
   Listening to a few classical recordings, including Holst "The Planets" performed by the Los Angeles Philharmonic orchestra, the Aatma showed that it's capable of performance that not even some floor standing speakers can achieve.  With the volume turned up, orchestral pieces presented incredible dynamics and scale.  These recordings also demonstrated that the Aatma offers excellent imaging and produces a seamless, three dimensional, almost holographic soundstage. 
   With other albums such as Air French Band's "Moon Safari" and The Black Keys' "El Camino", the Aatma effortlessly resolved the complex interplay of the various layers of sound, clearly presenting all of the musical details.  In the low registers, the Aatma offered a bass that was powerful, deep and had such good articulation, you might be fooled to think that you're listening to a floor stander.  What you get is bass that is clean, musical and exceptionally well defined.  Since the Aatma plays flat down to about 54 Hz (42 Hz at -3 dB), only the occasional lower frequencies were absent during my listening sessions.
   I did my best to try and trip up the Aatma while reviewing it and really couldn't find any faults.  The Aatma combines wonderful musical qualities with a stunning appearance.  But all good things must eventually come to an end and as the holidays came to a close, I had to return the speakers back to the manufacturer.  At $7,000, the Aatma may not be within reach for all music enthusiasts but those willing to invest in this speaker will be rewarded with pure musical nirvana.  The Aatma, being Reev Designs' very first production model, is a remarkable achievement.  I sincerely hope that we will hear more from this company in the very near future.  I can't help but wonder – what can we expect from Reev Designs next?  Perhaps an equally awesome floor stander would be in order.
Reev Designs
416-885-5429
Reev Designs Aatma Loudspeaker
Price: $7,000 CAD