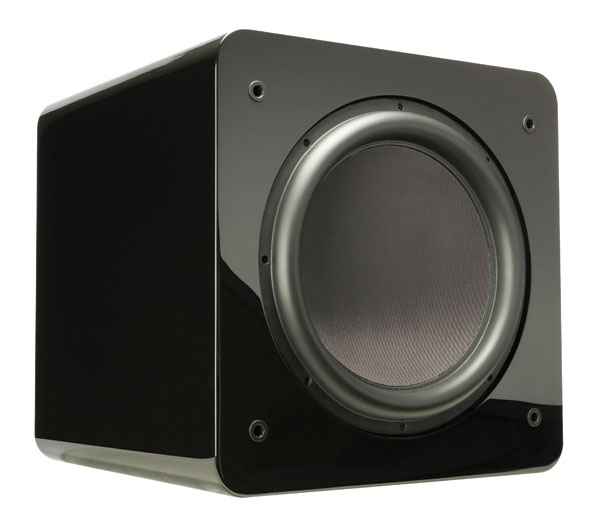 For the longest time since the advent of the home theatre category of products, for many people, the two biggest differences between the experience of watching a movie in a well equipped theatre compared to enjoying a movie at home, was the size and resolution of the picture, and the quality of the bass reproduction.
The largest available screen sizes of television sets have grown steadily from the standard 21-inch screens of the early 1980s to the 100-inch and even larger sets that you can access today, with exponentially better resolution, albeit at a price that is not exactly within everyone's reach. By using projectors, you can obtain an even larger picture that runs into several hundred inches, although you would need to be living in a mansion with a purpose-designed home theatre to optimize this luxury.
On the quality of home theatre bass reproduction, things have been different. During the 1990s, we saw the subwoofer become an integral part of the home theatre audio package and even budget priced models were considered incomplete without having at least a modest subwoofer. This made the subwoofer quite ubiquitous while at the same time garnering them a reputation of delivering boomy and turgid bass that did not exactly harmonize too well with the rest of the audio delivery.
We then saw many specialist speaker companies invest more of their R&D into subwoofer technology which resulted in the introduction of much higher quality subwoofers. Over the past decade many subwoofer models appeared in the market that delivered bass performance that came amazingly close to what you would expect to experience in one of the better commercial theatres. The problem with these high-end subwoofers was that they carried price tags that made your heart sink as low as the frequencies that they were able to deliver. For those without deep pockets, it was therefore a real Hobson's choice if you wanted true high-end bass performance.
Luckily, we saw a few specialist subwoofer manufacturers emerge into this environment. These companies were able to bridge the gap between affordable but lousy sounding subs, and high-end subs, which thrilled your ears but drained your bank balance. They introduced subs with performance that compared well to their exorbitantly priced counterparts while maintaining prices that were not exactly cheap but definitely a lot more affordable to home theatre fans without deep pockets.
One of these brands is SVS, which was founded in 1998 by a couple of audiophiles with a refreshingly different motto – give the customer a truly high-end bass performance at an affordable price. Their products accurately reflect this focus, which is why they have very nicely filled the hitherto vacant 'good performance/great-value' niche in the subwoofer market. This being the case, I was not surprised to see their products quickly gain in popularity and respect not just with the casual home theatre enthusiast but also with the aficionado crowd who were looking for the best bang for their buck and quite weary of paying obscenely high prices for thoroughly satisfying bass performance.
The introduction of the new SVS SB-13 Ultra subwoofer ($1,599) created quite a few waves in the market and prompted many readers to write me, requesting that I review this new model to see if it measured up to the buzz that it has caused. I contacted SVS and was sent a unit to review for CANADA HiFi. I was also pleasantly surprised at the promptness, professionalism and friendliness with which my request was handled. It is obvious that these guys love what they do and are proud of the products that they offer. Their drive to achieve maximum customer satisfaction is amply reflected in the tool that they offer on their website called "Merlin" which helps you select the most suitable subwoofer from their line-up based on the front speakers that you use or intend to use. All you need to do is to enter the make and model of the front speakers and "Merlin" displays the SVS model that will be the best match. Sigh! If only on-line match-making sites were as quick, simple and accurate as "Merlin".
While unpacking the SB-13 Ultra, what immediately struck me was the build quality and the finish of the unit, which belies the fact that it is made in China. SVS are one of the few companies that I know of, who have managed to take advantage of the cost savings of manufacturing in China, with minimal compromise in build quality and finish as compared to units manufactured in Europe and North America. This got me quite excited because it made me wonder if this also applied to the performance of the unit. But to get to that stage, I had to get this very heavy sub into my listening room, which is easier said than done. The shipping weight is a back-breaking 100 pounds plus and the courier will only help you get it from the truck to the inside of your front door. I am not as young as I used to be so I did not want to tempt fate, flirting with a potential hernia by carrying it alone. On the other hand I was too impatient to wait till my son returned so I called up a neighbor who very kindly helped me carry the sub up a flight of stairs to my home theatre. The clever packaging eliminates the need to lift the sub out of the box. Instead you open the top of the box and flip it so that you can then just lift the box off the sub. Very helpful indeed.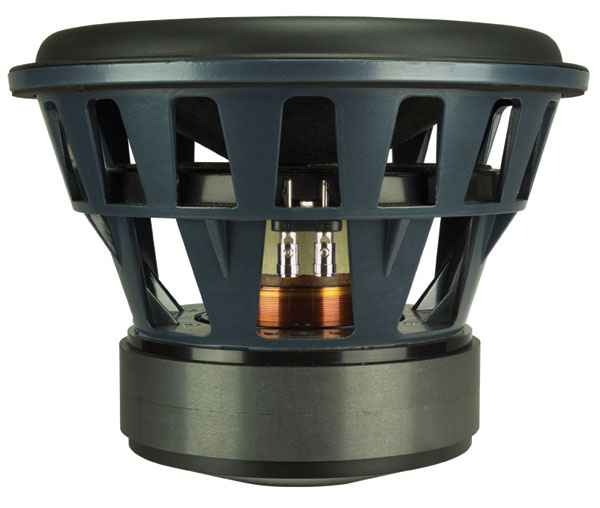 I put the unit through 100 hours of break-in while I perused through the technology and specifications. The SB-13 Ultra is a sealed design box made of thick CNC cut panels to increase rigidity and minimize resonance. It measures 17 inches on all sides and utilizes a 13.5-inch front firing driver unit that is driven by a 1000-watt RMS (3600-watt peak) Class D amplifier. It delivers a frequency response of 20 to 460 Hz plus or minus 3 dB, weighs a chunky 92 pounds and offers a 5-year unconditional warranty that is a good reflection of the confidence that SVS has in their products. You can choose from a real wood veneer black oak or a piano-gloss finish. My review sample was the latter and I must say it is impeccable. The grill is a truly innovative design in that it is curved and made of metal. It does give the SB-13 Ultra a unique and very distinctive look. It may not be to everyone's taste but it did appeal to me.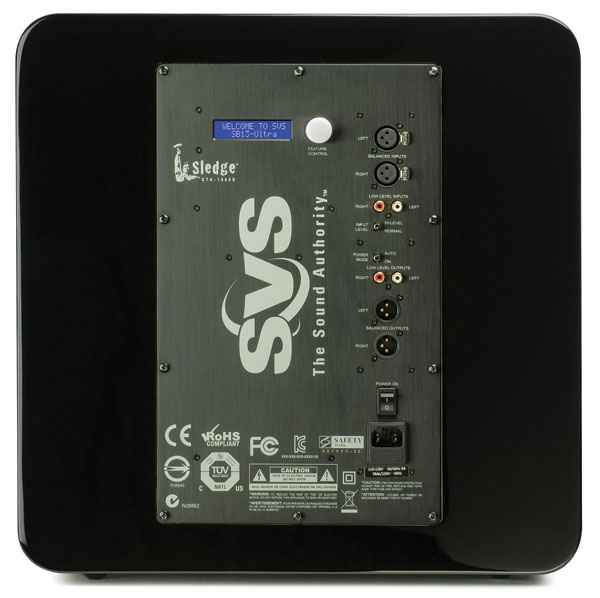 The driver unit is optimized for a sealed enclosure application and has a special motor geometry and voice coil with a custom gap extension plate to give it higher thermal power handling and more symmetrical force/displacement profile, lower distortion and increased linear stroke. The amplifier is complimented with a well planned DSP control with a whole host of menu options which are accessed via a simple one button/knob interface and a back-lit LCD display. This feature is more than I have seen even in subs at twice the price of the SB-13 Ultra and is great for integrating the sub with your main speakers. It even offers a high-pass filter with a delay option to compensate for the group delay if you place your sub further away from your listening/viewing position as compared to your main speakers. The roll-off profile lets you take advantage of the available room gain and under the right circumstances can extend the performance to around 15 Hz, which are frequencies that you can feel more than you can hear. The connections on the rear include stereo line-level RCA and balanced input and output.
I utilized balanced connections because of the long run of cables. Merlin Music front, center and surround speakers were used for the review and I used the "crawl around" test to decide the location of the subwoofer in the room. The delay in the high-pass filter combined with the DSP controls were very useful in harmonizing the SB-13 Ultra with the front and center speakers.
I began the review with the usual suspects in terms of movies. First up was 'Master and Commander' and the first cannon shots were so startlingly real, they made me sit up in my seat. I followed this up with War Horse and that did not disappoint either. I also viewed passages from the Die Hard, Terminator, Jurassic Park and the Transformers movie series. In every case the bass was taut, authoritative and visceral. What was very pleasing is that the SB-13 Ultra did not call any attention to itself like some lesser subs do. It added great dimension to the movie viewing experience and added a lot of aural soundstage depth to compliment the picture on the screen. It proved that a lot of spatial cues lie in the bottom octaves of the audible frequency spectrum.
Gauging from the way this sub shook my room; it became quite obvious that a lot of sub 20Hz energy was being generated. I could feel these sub-sonic frequencies go through my whole body and could feel the impact in my bones. Try as I might, I could not make the SB-13 Ultra lose its composure even when my trusty Pyle SPL meter read 110 dB, which at sustained levels could result in hearing loss. At these sound pressure levels, every other sub in this price range that I have reviewed hurt my ears. The SB-13 Ultra was different. This goes only to show that if your ears hurt, it probably has more to do with the distortion rather than the loudness in the sound reproduction of a sub.
The second round of the review comprised movies with my favourite music soundtracks. These included 'Cadillac Records', 'Walk the Line', 'Chicago' and 'Ray'. Here again the SB-13 Ultra did not disappoint. The bass was not just deep, coherent and powerful but also unusually tuneful for a sub in this price range. Beyonce Knowles' portrayal of Etta Jones, Jamie Foxx's depiction of Ray Charles and Joaquim Phoenix interpretation of Johnny Cash delivered many goose bump moments and the SB-13 Ultra had a lot to do with it. I can confidently say that I have not heard another sub at this price that made viewing musicals so incredibly enjoyable. The pace, rhythm and timing were spot on and I found my head bobbing and my feet tapping as if they had minds of their own.
At $1,599, the SB-13 Ultra is not exactly chump change, but the value it delivers in terms of build quality and performance at this price is, in my opinion, unmatched. In terms of features, it offers more than many subwoofers at twice and even three times the price. This feature set will really come in handy if you do not have the coin to invest in a separate outboard crossover, where the better units cost significantly more than the SB-13 Ultra.
So how does SVS manage to deliver such great value for the asking price? I suspect that it has a lot to do with the fact that the products are manufactured in China, even though all the R&D is done at the ultra modern SVS facility in Ohio, United States. Their direct to consumer/end-user sales and marketing model must also help in establishing and maintaining their status as the value leader in the subwoofer segment.
If you are in the market for a sub with a budget of $1,600 to $2,500, you would be well advised to give the SB-13 Ultra a try. I would be very surprised if, after experiencing first hand what this sub can do, you decide to return it. I suspect that SVS also know this, which is why they offer a guarantee of satisfaction or your money back, and they pay for the shipping both ways. This makes it a totally risk free option and a true win-win situation in every sense of the word.
Editor's note: SVS will demonstrate its line-up of subwoofers and speakers for the very first time in Canada at the Toronto Audio Video Entertainment Show (TAVES) 2013, this November. This will be a great opportunity for all of our readers to hear SVS products in person – so be sure to check them out at the show!
SVSound
www.svsound.com
1.877.626.5623
Distributed in Canada by Sonic Boom Audio
www.sonicboomaudio.com
905-944-8484
SVS SB13-Ultra Subwoofer
Price: $1,599 CAD