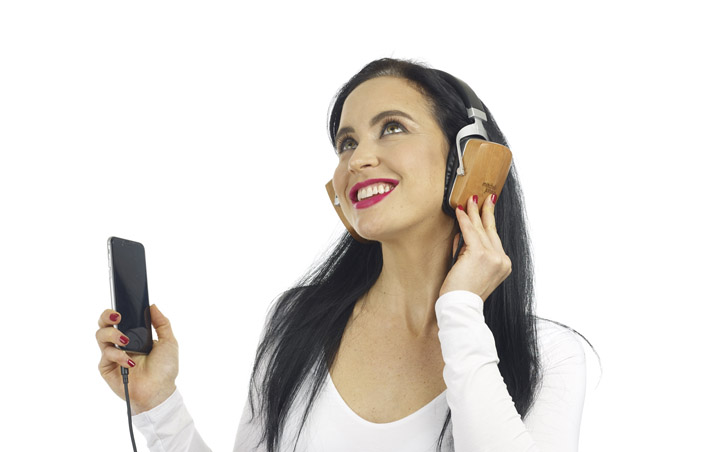 When NOVO's Editor-in-Chief asked if I was interested in reviewing Mitchell & Johnson's hybrid electro-static GL2 and MJ2 stereo headphones, I assumed the question was rhetorical. I couldn't think of any reason, or situation where I would not want to don a pair of high-end headphones, listen to my favourite albums and then write about my findings.
Haven't heard of Mitchell & Johnson previously? Don't worry, neither had I until recently. Mitchell & Johnson is a relatively young London, UK based hifi company that was launched in 2012. During the last five years, its engineers have been busy at work designing a full portfolio of hifi products, including headphones, amplifiers, CD players, network players and tuners.
Both pairs of these British designed headphones came elegantly packaged, albeit with somewhat different options and materials. The GL2 ($499 US) comes with a sleek looking black soft micro-suede pouch with the phones presented on a bed of black satin. The MJ2 ($299 US) comes with a tasteful and robust carrying case. Both sets come with gold plated 6.35mm and 3.5mm jacks, plus an "airline" adapter. The decision to include these adapters meant I was able to use the headphones with my iPhone, Micromega CD player, as well as my Naim equipment through a Naim HeadLine headphone amp. This versatility greatly increases the value quotient as the phones can easily live in both the mobile portable consumer market as well as the high-end home audio market. Both pairs also carry the Hi-Res Audio logo, put forth by the Japan Audio Society (JAS) and the Consumer Technology Association (CTA). This logo appears on all manner of gear deemed to support the audio standards agreed upon by this alliance.
The GL2 and MJ2 are both very handsome units. The GL2 has a more modern, lifestyle tech-look to it, with equal measure of genuine walnut and quality metal alloy. The GL2's oval shaped cups nicely incorporate both materials. Super-soft leatherette is used on both units, and is extremely comfortable on the ears. The MJ2 cups are carved out of cherry wood, which gives the enclosure a very attractive old-school look. Additionally, the MJ2s are rectangular in shape and incorporate the company's name and logo beautifully etched into the wooden enclosure. The MJ2's also have a cool inward folding mechanism so they can be folded down to a compact footprint to fit into its supplied carrying case.
Both sets come with a quality woven, cloth-like cable. The MJ2 has two terminations, one on each cup, where the GL2 has one terminal located only on its left cup. The textured cable on both pairs helps to reduce the propensity of micro phonics, which may not be much of a worry while lying on the couch, but once out and about, micro phonics can have a greater negative impact. Thankfully, this was not an issue with either pair.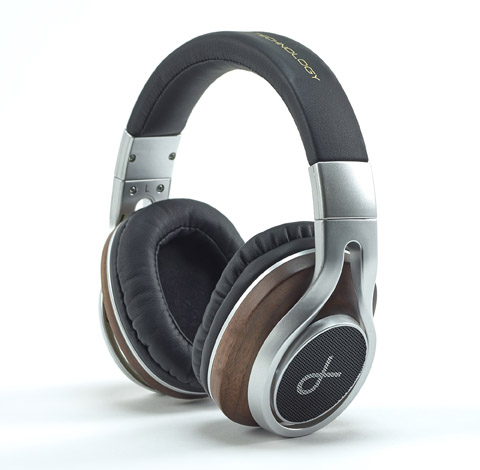 The great thing about using headphones, especially at home, is you're making a commitment to just sit and listen. The MJ2s are the most comfortable headphones I have ever worn. The combination of a tighter seal, quality materials, softness and lightweight worked really well for me. I tended to like the rectangular cups on the MJ2 a little more. The GL2's were not far off, but the MJ2's seemed to fit my rectangular noggin perfectly. Quite frankly, I just loved wearing them.
Thanks to Mitchell & Johnson, electrostatic headphone technology is now easy to use. By utilizing their proprietary hybrid technology, essentially a combination of a traditional 40mm dynamic driver and an electro-static driver, there is no requirement for external charging, or the need for specialized amps. Their unique diaphragm stores the charge from the standard driver. This is a very efficient and effective approach to pairing different technologies and getting them to work in perfect unison.
After about 50 burn-in hours, the dynamic range nicely opened up on both models and I began my listening sessions. Prior to burn-in, the MJ2 seemed a bit more constrained, but ulimately opened up to greater parameters than the GL2.