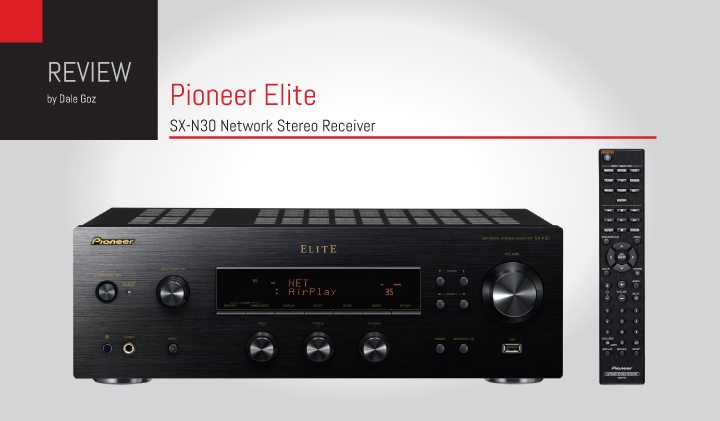 Founded in 1938 in Tokyo Japan, Pioneer Corporation is one of the leading electronics firms in the world. The company offers several product groups, the largest being mobile electronics, which includes car stereos, car speakers and navigation systems.  Pioneer's second largest group and the one it was founded on, is that of home audio. Befitting to its name, Pioneer is responsible for many industry firsts, including the laser disc, the automotive CD player and the high definition plasma display. More recently, in 2015 Pioneer sold its home A/V business to Onkyo Corporation, however Pioneer continues to create innovative products in new market segments.
With digital downloads and physical media, such as CDs on the decline, the concept of streaming music is the latest industry trend.  Streaming services such as Spotify, TIDAL, and Apple Music are now household names and offer music fans the convenience of enjoying thousands of songs at the touch of a fingertip. Furthermore, as most of us have smartphones, the most convenient way to enjoy our music is through an app, using a set of headphones or ear buds.  With the recent resurgence of traditional 2-channel stereo listening, along with vinyl records, manufacturers have created dedicated streaming/network music players which allow consumers to enjoy music using bookshelf or floorstanding speakers. One of the challenges with a dedicated network music player is that an external amplifier is required to output sound to the speakers.  The addition of a stereo amplifier is not only cost prohibitive for some, but also requires more space.  For many people who are new to the 2-channel segment, this can be a potential turnoff.
Pioneer's answer to this is the Elite SX-N30 Network Stereo Receiver.  This is an all-in-one unit that combines a network player/streamer with a class A/B stereo power amplifier (85 watts/channel), in a single full size chassis.  Created for 2-channel stereo listening, the SX-N30 is well built, has a solid look and feel, typical of Pioneer Elite products, and retails for $799.
The SX-N30 will play FLAC, MP3, AAC, Apple Lossless, and virtually any file format that you can think of, including the elusive 'Ogg Vorbis'. Furthermore the SX-N30 is compatible with high-res WAV/FLAC files at 192kHz/24-bit and DSD files at 2.8/5.6 MHz.  It can play these file formats from a USB connected drive or via your home network.
One of the strengths of the SX-N30 is the number of ways the user can enjoy their music. Along with analog inputs for SACD/CD, TV, game, SAT/CBL, and DVD/BD, there is even a Phono (MM) input to connect a record player. You will also find two sets of digital coaxial and optical inputs that can be used to connect a TV's sound output. You can even kick it old school and hook up AM/FM antennas.