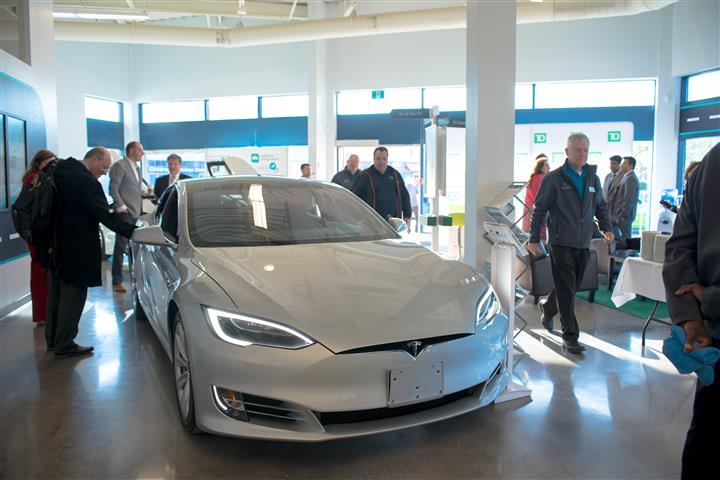 If you are curious about electric vehicles or thinking about buying one, this is the first place you should visit!
The EV Discovery Centre is the first facility of its kind in the world focused entirely on providing an experiential learning environment for electric vehicles (EVs). At this one-stop-shop, consumers can learn about the environmental and economic benefits of EVs and their role in reducing greenhouse gas (GHG) emissions – in Ontario and beyond. Visitors can test drive EV models from leading manufacturers in a family-friendly, no-pressure environment and discover how an EV can fit into their life. Interested buyers will be referred to their local EV certified car dealerships.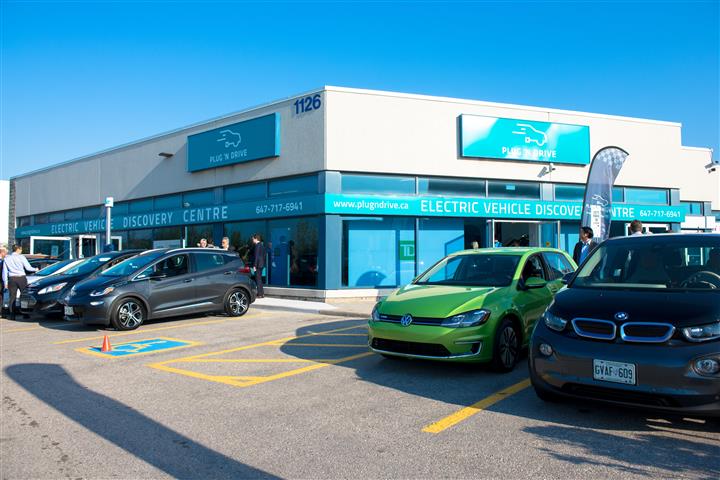 EVs Will Help Reduce Ontario's Carbon Emissions
Transportation is the largest source of GHG emissions in Ontario which have been growing steadily for the past decade. We need electrification to tackle this challenge. EVs for personal road transportation can significantly reduce GHG emissions, particularly because Ontario has a low-emitting electricity supply made up mostly of hydro and nuclear power. The Ontario government aims to expand EV sales to 5 per cent of all new vehicles sold by 2020, contributing to meeting the province's climate targets.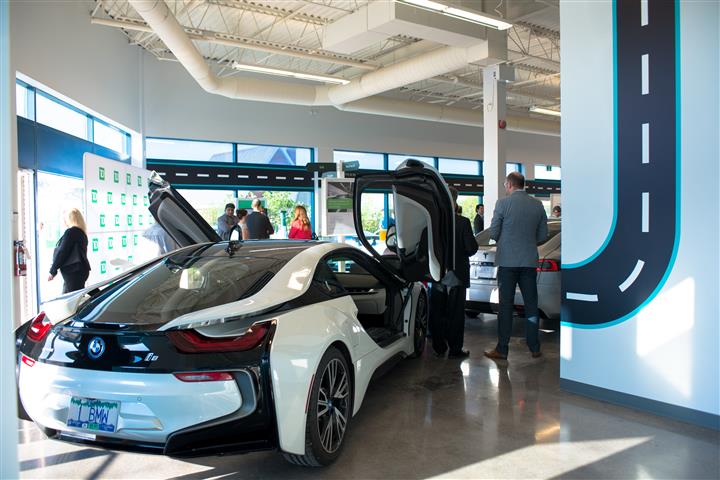 Key Part of Ontario's EV Strategy: The EV Discovery Centre
Ontario is paving the way for widespread EV adoption through purchase incentives for EVs and charging stations, the green license plate program and the installation of public charging infrastructure. The EV Discovery Centre is another key element of the province's EV strategy by increasing awareness and inviting the public to view, learn about and test drive EVs. It is a centre of expertise that will mobilize all relevant stakeholders around the design and implementation of effective policies and programs, attract and educate drivers and provide skills training to accelerate EV sales.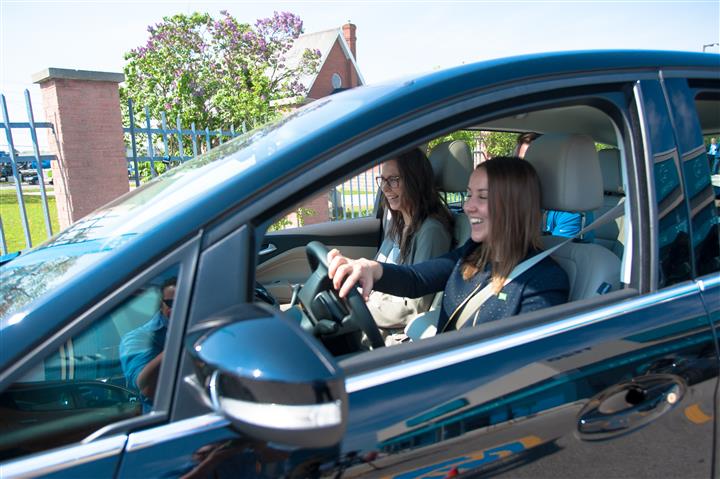 The EV Discovery Centre is located at 1126 Finch Ave. West, North York, ON M3J 3J6 (near Dufferin and Finch), and open 6 days a week (Tuesday through Sunday).