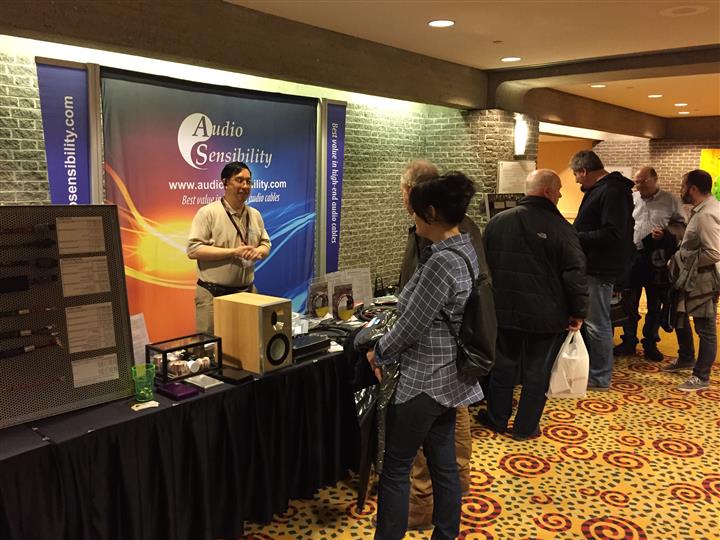 The Salon Son & Image / Montreal Audio Show has been an iconic industry event for nearly 30 years. This year however there's a bit of a story behind the show. Some ten days before the show, British owner Chester Group, decided to cancel this annual event due to little exhibitor interest. This news didn't sit well with some of the players in the industry – particularly Michel Plante, the previous owner of the Montreal show owner and now director of marketing at Plurison. The following day Michel announced that he would revive the Montreal show albeit in a different format and under a new name – Montreal Audio Fest. To make this happen in just over a week was a monumental undertaking to say the least. George de Sa and I (Suave Kajko) jumped on the train from Toronto to Montreal happy to know that Michel had managed to pull it off.
Given the last minute effort to "save" the show, it came as no surprise that this year's show featured a small number of exhibitors but for true audiophiles there were still a decent number of music systems on demonstration. Below you will find my show report which focuses on some of the latest products revealed at the show.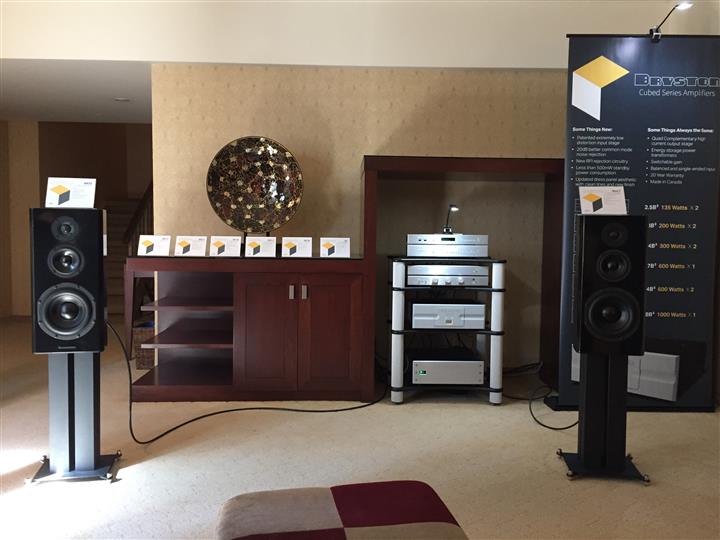 I began by visiting the Bryston room where the company revealed numerous new products, including the highly anticipated Cubed series amplifiers and the company's first series of compact components. The Cubed series offers a refreshing new look and a total of six new amplifier models to choose from, rated from 135 watts per channel all the way up to 1000 watts per channel.
In contrast to the full-sized Cubed amplifiers, the new compact components offer a taste of the legendary Bryston sound in a compact package and affordable price points. The three compact components on display included the BDP-Pi digital audio player, BMC phono preamp and PS-3 power supply.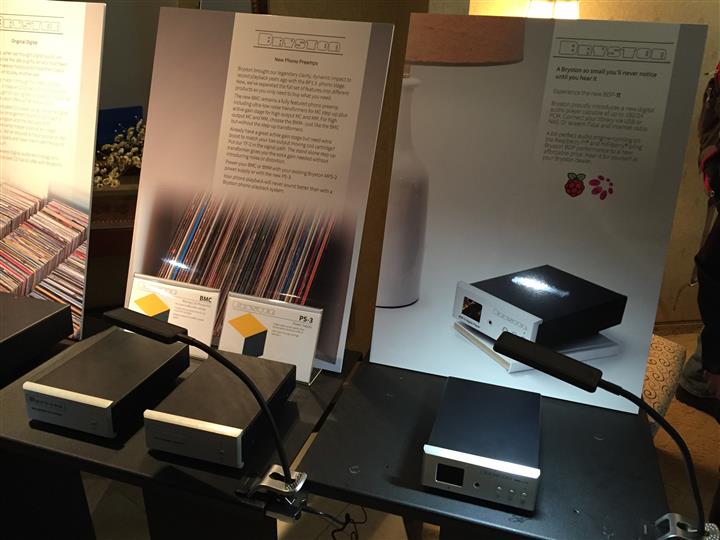 After discontinuing CD player production several years ago, Bryston has decided to bring a brand new BCD-3 disc player into production – also shown at the show.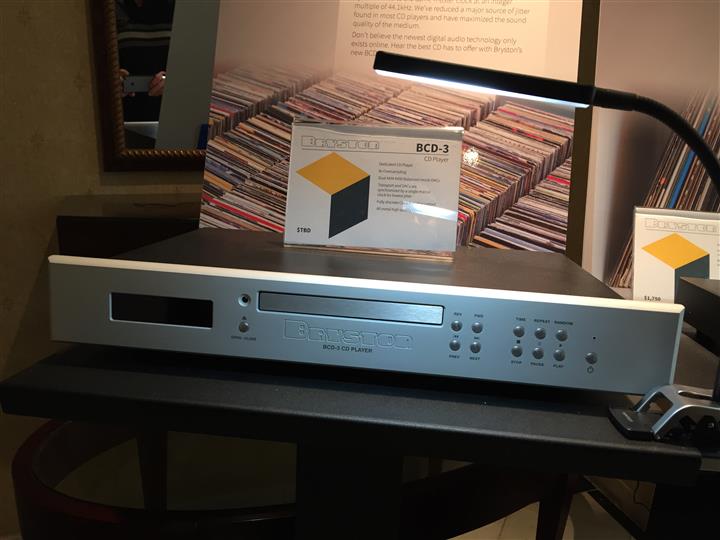 The all Bryston system on demo inside this room – highlighting the 4B Cubed amplifier – served up a rich, vivid musical experience. I've long enjoyed the sound of Bryston amplifiers and this is the cleanest, most detailed sound I've heard from their amplifiers yet. Look out for a review of one of these in an upcoming issue of CANADA HiFi.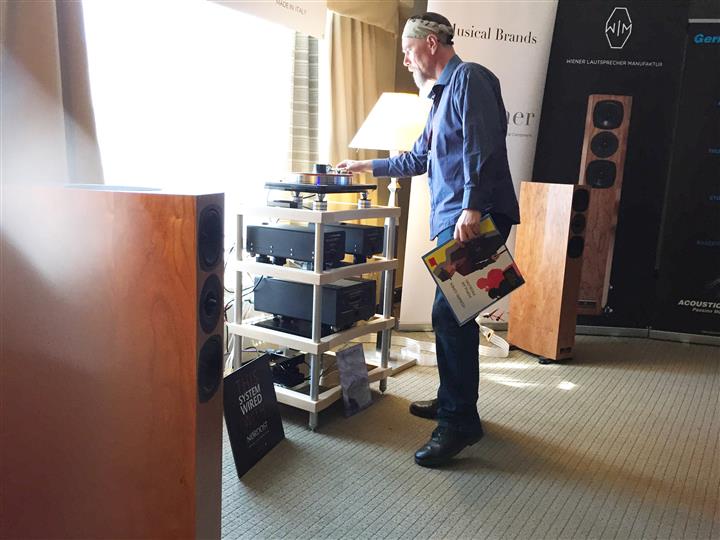 Distributor Goerner Communication proudly highlighted the high-end Wiener Lautsprecher Manufaktur (WLM) brand of speakers paired together with Grandinote electronics. Reinhard Goerner introduced WLM for the first time to the North American market at the TAVES Consumer Electronics Show last fall and is deeply passionate about the brand, hoping to peak the interest of serious audiophiles. The system here offered a luscious, rich sound with a tremendously expansive soundstage. Truly one of the better sounding systems at this year's show. I caught a couple of Leonard Cohen songs while in this room and he never sounded better.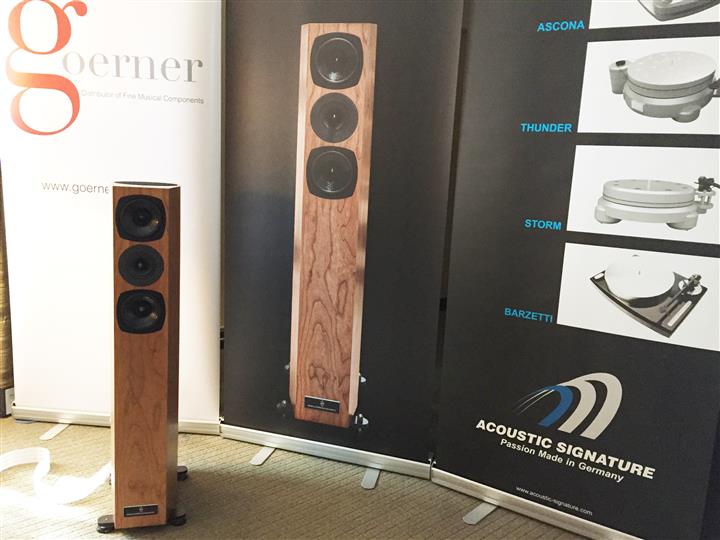 The speakers in play were the Wiener Lautsprecher Manufaktur Rudolf ($28,000, above).  Grandinote electronics included the Volta streamer / DAC ($14,000), the Shinai integrated amplifier ($17,000) and the Celio phono preamp ($9,000).  The analog source was an Acoustic Signature WOW-XXL turntable ($5,000) outfitted with the TA-1000 tonearm ($2,200).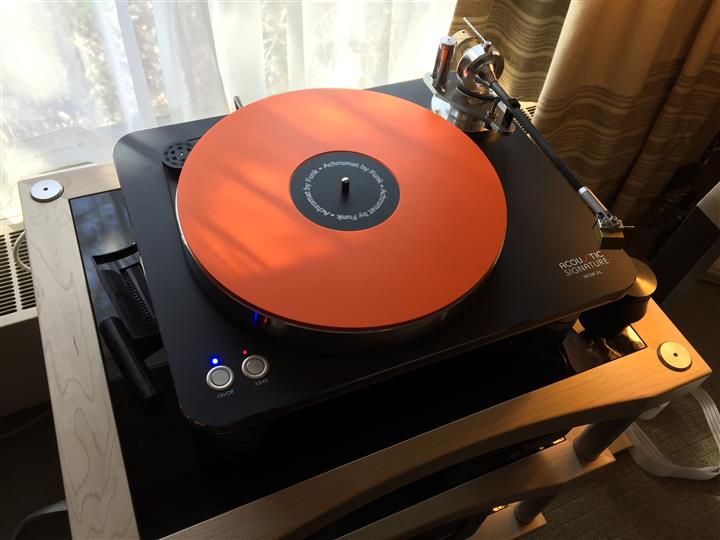 Plurison, one of Canada's largest distributors of audio products, and also the organizer of this year's Montreal show, introduced a couple of new products and highlighted some of its top brands across three large rooms. Plurison also announced at the show the addition of the popular German turntable brand Clearaudio to its portfolio of brands.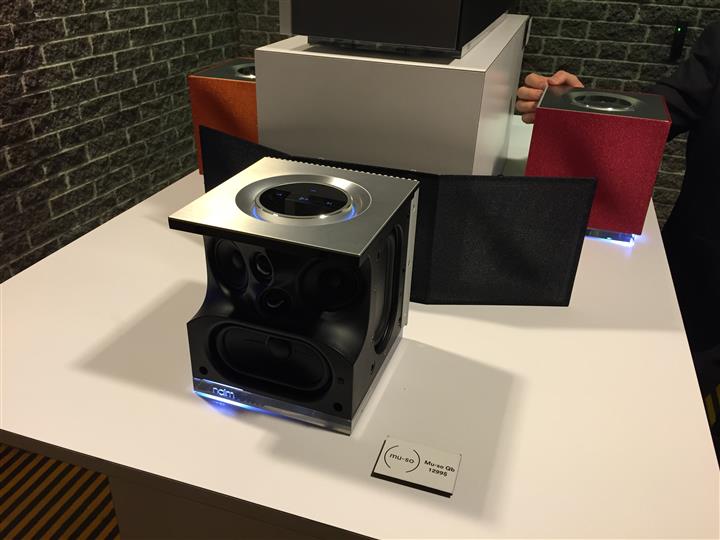 One of brand new products that company launched at the show was the Naim Mu-so Qb compact wireless music system ($1,299), a follow up to Naim's highly regarded original Mu-so system (recently reviewed by CANADA HiFi). This all-in-one system may be small in size but it will stream music from just about any source and offers a massive sound thanks to its 300 watts of power, along with clever engineering.