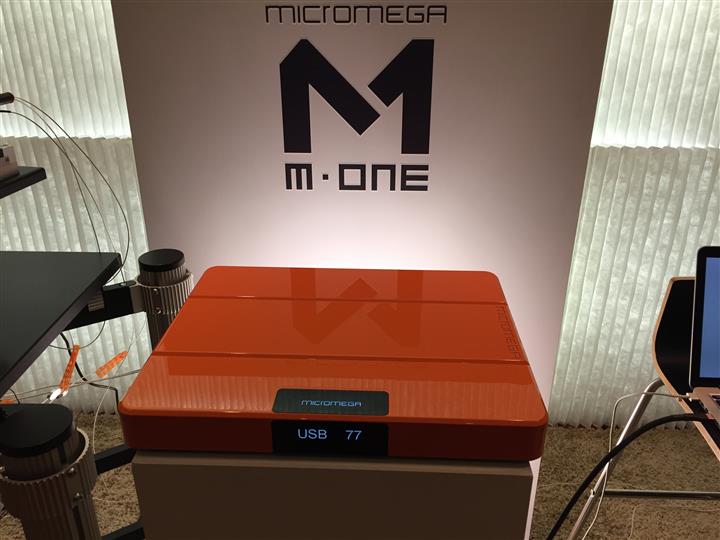 The other new product introduction was the Micromega M-One integrated class A/B amplifier, available with 100 or 150 watt per channel models. This feature-packed amplifier is housed in an elegant enclosure and crafted from a single block of aluminium. In addition to all the physical connections one could ever desire, including balanced inputs, the M-One offers all the latest wireless connectivity and even an automatic room correction system on-board. It comes in a striking array of finishes/colours and will be available this April.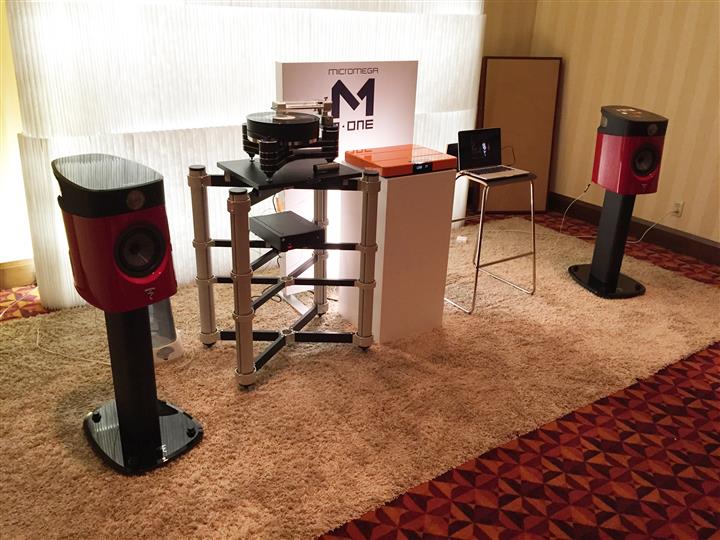 The Micromega M-One ($5,499) was demonstrated in one of the Plurison rooms, connected to a pair of Focal Sopra No. 1 speakers ($9,999). Visitors were also given the chance to listen to the Clearaudio Innovation turntable ($20,985). It was hard not to enjoy the sound in this room.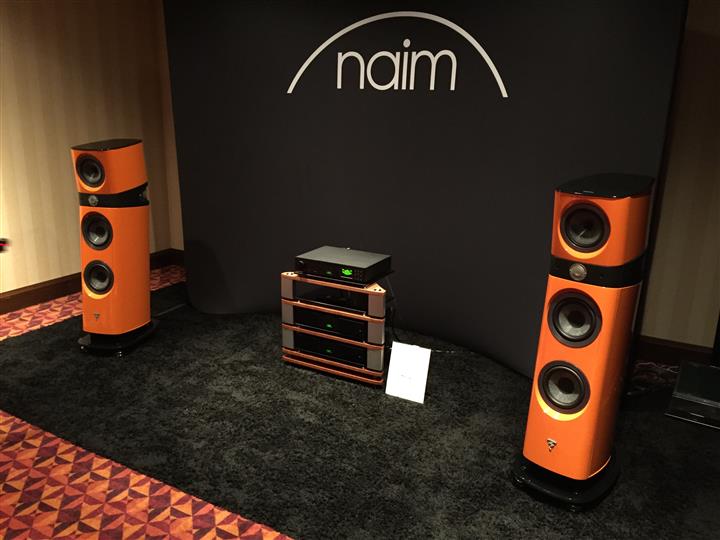 In another room Plurison featured the Focal Sopra No. 2 floorstanding speakers ($16,500) powered by Naim Audio electronics – the NAP 250 DR ($7,495), NAC-N 272 ($7,495) and XPS power supply ($7,995). I have long loved the sound of Focal speakers in combination with Naim gear and this system sounded incredibly musical to me – another one of my favourites at the show.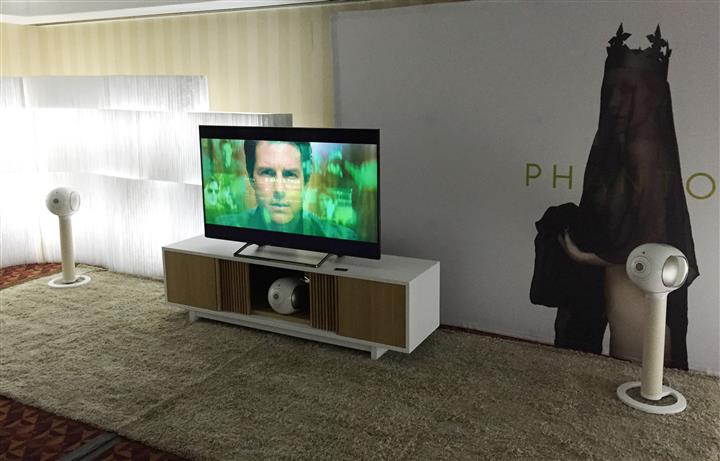 In its third room, Plurison featured the only home theatre demo I saw at the show this year. The five channel system comprised of five identical very cool, alien looking Devailet Phantom speakers. Big, bold and loud was the theme here as I watched a demo of the latest installment of the Mission Impossible. In addition to a fantastic midrange, these speakers can play impressively low – so much so that they don't require a subwoofer.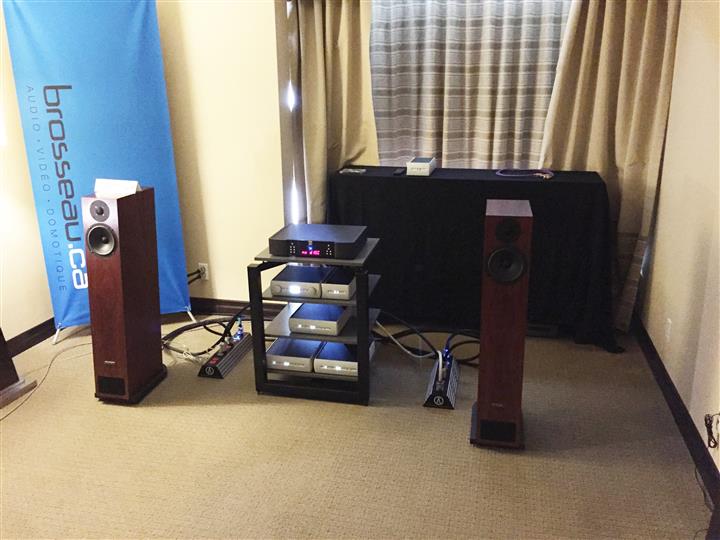 Nexus International, importer of Audio Alchemy, FiiO and SoundMAGIC, recently penned a distribution deal with famous UK speaker maker PMC. At the show, the company was demonstrating the PMC twenty.24 loudspeakers driven by Audio Alchemy electronics. The sound here peaked my interest thanks to its musicality and detail. I've been personally interested in PMC speakers for some time now, given their studio roots, and hope that we'll have better access to the brand with the new distributor.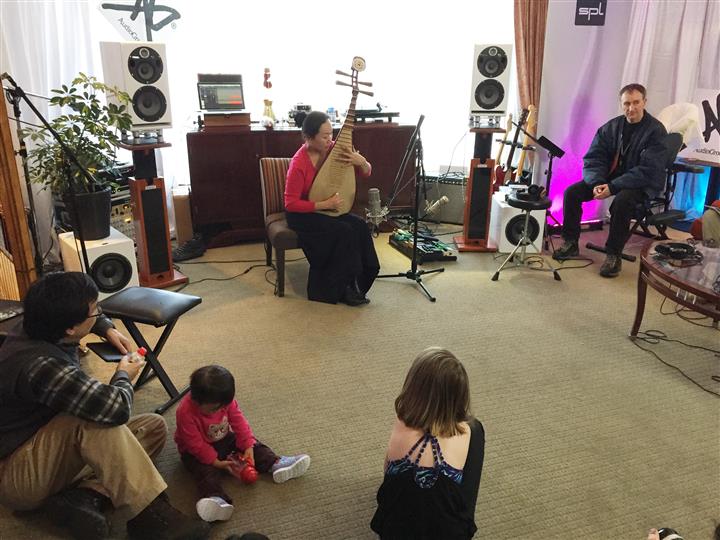 In a room across the hallway, the show organizers coordinated live performances by Anne Bisson and Vincent Belanger who celebrated the recent release of their "Conversations" (XLO 25th Anniversary Edition) album. I didn't catch their live performance but I did get a chance to see Liu Fa perform live, playing an instrument called the Pipa, a traditional Chinese instrument. I'm sure I've heard this instrument before on classical recordings but the chance to listen live was a real treat. Liu Fa is a talented musician and I really enjoyed the performance. In addition to this, the show organizers set up a listening station with Grado headphones so that visitors could listen to what this performance sounded when recorded – a nice bonus.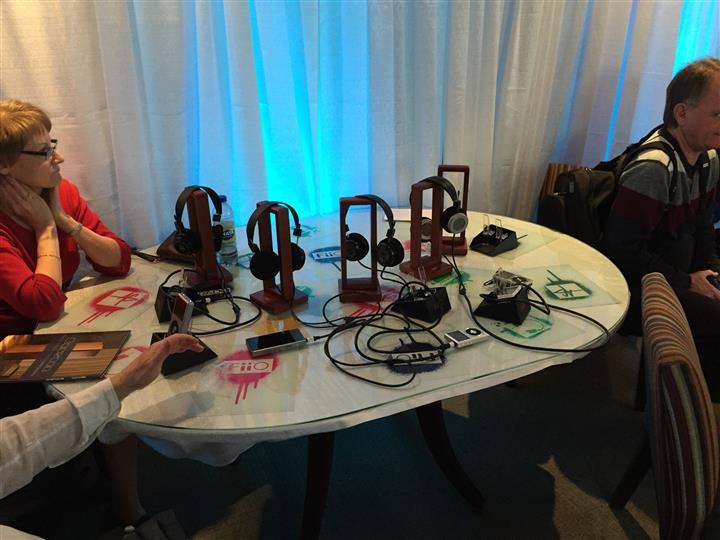 That's it from me this year.  George de Sa's show report will be posted on our website within the next few days 🙂