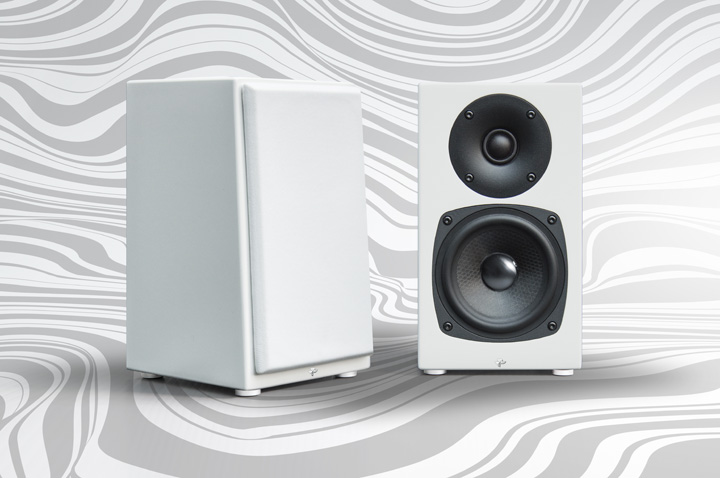 Based in Montreal, Quebec, Totem Acoustic has a rich history and is well known for producing some of the most natural sounding speakers in the business for more than a quarter of a century – since 1987 to be precise. President and Chief Designer Vince Bruzzese is somewhat of a celebrity in the hifi business and for all the right reasons. His speaker designs are known to evoke a remarkable connection between music fans and their favourite tunes. Rather than pumping out new speaker models to replace the current designs every couple of years, as so many of the big speaker makers do, Totem's designs tend to be timeless and make owners proud for years to come. In fact, Totem's Rainmaker bookshelf speakers have been playing happily in one of my systems since about 2008 – and the Rainmaker is still a current model. In addition to this, Totem offers one of best sounding bookshelf speakers I have ever come across in its price range, the Totem Element Fire.
But let's turn our attention to the Totem KIN Mini, the latest addition to Totem's speaker range and the subject of this review. As the name suggests, the KIN Mini is an ultra-compact bookshelf speaker designed to play well just about anywhere, in any location or height, even tucked away on a bookshelf. It's the company's smallest and most affordable speaker to date, retailing for $500 for a pair. However, despite its compact factor, it promises to deliver a massive sonic landscape, with precise imaging and musical articulation. I'll let my ears be the judge.
At its core, the KIN Mini offers a two-way design, combining a 4-inch Phenolic Honeycomb woofer (in a synthetic sandwich) and a 0.75-inch soft dome tweeter, mounted on a slightly slanted front baffle. The woofer is said to be stiffer than metal and is crossed over with the tweeter at 3.2 kHz. The crossover offers a minimalist design and uses just two high quality parts: a single air-core inductor and a polypropylene capacitor. The crossover does not contain any resistors. Technical ratings of the speaker include an impedance of 8 ohms, a sensitivity of 88 dB/W/m and a frequency response ranging from 90 Hz to 40 kHz (+/- 3 dB). The KIN Mini has a footprint that measures just 5-3/4" deep x 5" wide, a height of 9" and tips the scale at 4.75 pounds. Totem also offers a matching KIN Mini Sub subwoofer ($500), which lowers the frequency response down to a respectable 32 Hz. An amplifier with power between 20 and 110 watts is recommended for pairing with the KIN Mini speakers. The rear of the cabinet houses a small port hole, along with a dual set of binding posts, allowing you to power the tweeter and the woofer by different amplifier channels – which can also be viewed as an indication of Totem's confidence in the quality of these little speakers. Available in a choice of white or black satin finish, the KIN Mini's come in the box with stick-on rubber feet and magnetic grills.
For best sound, Totem says the speakers should be placed 3 inches to 5 feet away from the rear wall, with a distance of 2 to 15 feet between the speakers. I began breaking the speakers in on my computer desk (6 inches from the back wall, 3 feet apart), connected to a refurbished vintage Pioneer SX-525 stereo receiver. My source was a PC feeding FLAC and WAV files to my trusty ADL GT40 DAC/ADC. Later, to perform more critical listening tests, I also ran the speakers with my reference Jeff Rowland Continuum S2 integrated amplifier.
At my close listening distance of about 4 feet, out of the box the KIN Mini delivered a pleasing, musical performance, albeit a little on the flat side. However after just several hours of play time, the sound changed rather dramatically – for the better. Songs like "10,000 Emerald Pools" and "Electric Love" from the alternative rock / indie pop album "Dopamine" by BORNS played with liveliness and great energy. The KIN Mini allowed me to peer into and distinguish all of the layers of the music from the vocals to the instruments and various electronic effects. If you enjoy music from Lorde, you absolutely have to give BORNS a listen.
In the midrange, the KIN Mini did a remarkable job with Adele's luscious, wide-ranging voice on her album "21". Piano on tracks like "Set Fire to the Rain" played fluidly, with great impact and sustain. The KIN Mini managed to recreate the atmosphere of the recording space on this album quite well, offering an admirably large sonic stage, although admittedly not quite as large as I'm used to hearing from bigger speakers. The soundstage easily reached a few feet behind the speakers, and at least a couple of few to the left and right of the speakers. This resulted in the recordings sounding spacious, with a good amount of air between Adele, the back-up singers and the instruments.