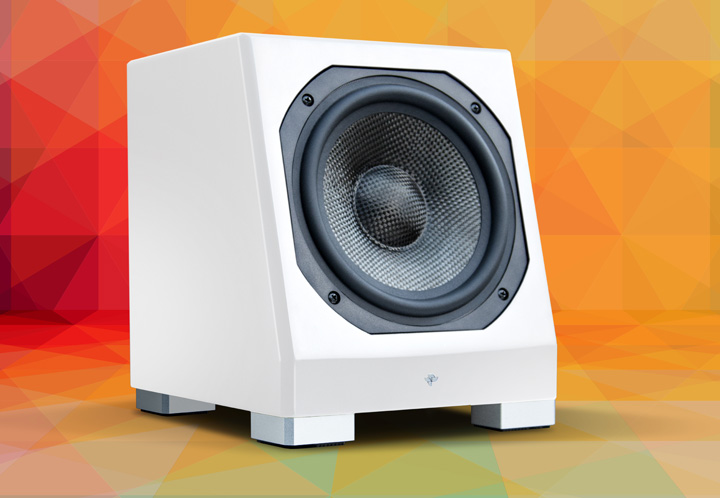 Impressed by what I was hearing from the KIN Mini connected to my Pioneer receiver, I decided to really put it to the test by trying it with my reference Jeff Rowland Continuum S2 integrated amplifier. Of course the Continuum S2 is complete overkill for a pair of speakers like these, but its' truly neutral character allows me to make a precise evaluation of any speaker connected to it.
This time, driven by one of the best integrated amplifiers in the world (in my humble opinion), the speakers also benefited from being placed further apart (about 8 feet apart) and about 1 foot from the back wall. The musical gains were easily noticeable in just about every regard. The KIN Mini reconfirmed that it's capable of painting a great big soundstage, except this time it was far wider and deeper than with the Pioneer receiver. It's ability to place vocals and instruments, and move them around, in a three dimensional space was superb for a speaker of such minute dimensions, on albums from Florence + the Machine ("MTV Unplugged") and Phil Collins ("…Hits"). The KIN Mini offered a near perfect tonal balance, within its frequency limits, and this time offered a slightly improved articulation.
The title track "Sultans of Swing" from the album "Sultans of Swing: The Very Best of Dire Straits" once again demonstrated the KIN Mini's strength in the midrange. Guitars sounded full bodied and warm, and immediately had my feet tapping. Drums played with a good impact and cymbals were presented with a good sparkle. Detail retrieval was on par with other similar sized / priced speakers that I've listened to.
Given the compact dimensions of the KIN Mini, it came as no surprise that these speakers were unable to hit frequencies below the factory-rated 90 Hz. Therefore tracks such as "It's No Good" from Depeche Mode's album "Ultra" which rely on a deep, articulate bass line simply didn't offer the full sonic pleasure that a larger speaker is capable of. The good news however was how gently the KIN Mini rolled off at its low frequency limit, presenting the music in such a manner that you may not realize that anything was missing – unless you were intimately familiar with the song.
With orchestral recordings, such as those from John Williams and Zubin Mehta, the KIN Mini stayed true to what I've learned to expect from all Totem speaker designs, always sounding natural and organic. Wind instruments played with great fluidity, while string instruments exhibited good texture. The KIN Mini wasn't able to reproduce the energy of large dynamic swings that I'm used to from these recordings, but for a speaker this small, it would be unfair to expect this.
Don't let the compact size of the Totem KIN Mini's deceive you, these speakers are quite capable in the performance they deliver and are highly versatile when it comes to positioning. The highlights of their sonic character include a rich, accurate midrange, fantastic imaging and a surprisingly large soundstage. Since most vocals and instruments play in the midrange, this makes them a great match for just about every type of music – with the exception of bass-driven genres like hip hop, dance, etc. For bass-loaded music, you'll definitely want to pair them up with Totem's KIN Mini Sub subwoofer. Hook them up to a good integrated amplifier in the $500 to $1,000 range, and they'll play with good energy and loud enough that you could even entertain some friends and family with them. The KIN Mini's are ideal for use on a computer desk, in a compact hifi system or for anyone setting up their first hifi system. These speakers certainly kept me entertained the entire time I spent reviewing them. The Totem KIN Mini gets the thumbs up from me.
Totem Acoustic
www.totemacoustic.com
1-866-222-1062
Totem Acoustic KIN Mini Speakers
Price: $500 CAD/pair