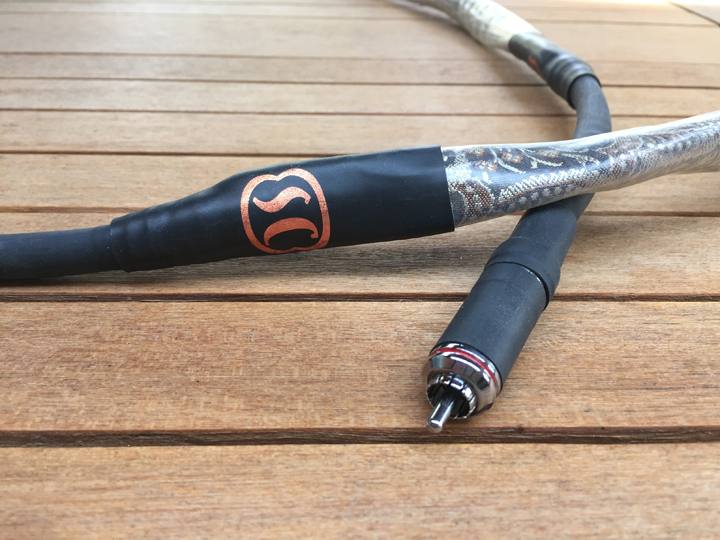 Established in Norway in 2011, Skogrand Cables is still a relatively young player in the hifi business, yet the company has already earned remarkable respect within the industry and made it to the top of the 'wish list' for many audio enthusiasts and hifi writers.  What distinguishes Skogrand Cables apart from other cable brands are the company's unique cable architectures and the use of extremely high-quality materials.  These factors enable music systems to achieve unprecedented levels of sonic performance, allowing music fans to connect with their music like never before.  I've had the pleasure of meeting CEO Knut Skogrand at several audio shows in the last couple of years and have learned some insights about him as well as his company and products.  I've also had the chance to listen to Skogrand cables in several systems recently and always walked away incredibly impressed.
Today, Skogrand offers a full suite of speaker cables, interconnects, power cords and digital cables, with prices starting from $2,300 US.  The cables certainly aren't inexpensive but if you're looking to elevate your listening experience to the highest possible level, these are the prices you'll have to pony up for world-class audio cables.  Skogrand speaker cables and interconnects are available across five different series, each named after a famous composer – Rachmaninov, Brahms, Ravel, Tchaikovsky and Beethoven.  Power cords come in two different series, called Wagner and Beethoven.  Meanwhile, digital cables are available in the Grieg and Beethoven series.  In early 2016, Skogrand also began integrating its wiring into the ModWright Instruments DS 845 SET monoblock amplifier.  A Skogrand wiring upgrade is also available for the ModWright KWA 150 SE amplifier.  All Skogrand cables are meticulously hand-crafted in a small workshop in the mountain hills of Norway.  To learn more about the company and owner Knut Skogrand, I invite you to read "Skogrand Cables: Love at First Sound… An Interview With Knut Skogrand" on novo.press, written recently by Malcolm Gomes.
After numerous listening sessions with Skogrand cables in various music systems at audio shows, I was delighted to finally try a Skogrand cable in my own reference system, with components and music that I am intimately familiar with.  Skogrand sent me the SCI Tchaikovsky interconnect cable, priced at $6,950 US for a 1 meter pair.  At this price level, I was expecting nothing but the very best.
First, let me describe the cable technology briefly.  At the heart of the SCI Tchaikovsky interconnect is a 24 AWG Ultra Pure Ohno Continuous Cast Copper (UP-OCC) Solid Core (SC) pure copper conductor.  UP-OCC is pretty well the highest grade of copper you can find in audio cables and, if implemented well, can result in incredibly natural sound, without edginess or graininess that lower quality of copper suffers from.  This copper conductor is suspended in air within a framework of ultra low dielectric fabrics and PTFE tubing, allowing it to achieve a dielectric constant of 1.0018 and a signal transfer speed 99.82% the speed of light, making it one of the fastest cables in the world.  The conductor touches just 0.18% of the cable framework – this achievement enables the cable to reach an extremely high level of performance.  The SCI Tchaikovsky interconnect comes terminated with a choice of Rhodium plated RCA or XLR connectors – I was sent the RCA version to test.  Rounding out the cable is a visually distinctive pure silk sleeve, giving the cable an exceptionally classy appearance.  What do all of these characteristics mean when it comes to audio playback?  The cable provides a perfectly clean signal from your music source component to the amplifier, without taking anything away or introducing any distortions.  You can find many more technical details about this interconnect, along with insights about the manufacturing process, at www.skograndcables.com.
To determine the performance of the SCI Tchaikovsky interconnects, I tried them with numerous amplifiers, speakers and source components to get a true sense of what these cables are capable of.  One of the systems I did a lot of listening to included the Jeff Rowland Continuum S2 integrated amplifier and Raidho C 1.1 loudspeakers.  Another system consisted of the ModWright Instruments KWA 100 amplifier, ModWright Instruments LS 100 tube preamp and Focal Electra 1008 Be II speakers.  In both systems, the music source was the Bryston BDP-1 digital player connected to the Bryston BDA-1 DAC.  The SCI Tchaikovsky interconnects fed the signal from the DAC to the amplifier or preamp, depending on the system I used.