Although various components of the Prestige Series were under production in different parts of the factory, the final assembly line was not active during our factory visit.  I did however spot several Prestige Series 95F loudspeakers standing proud in the final assembly area, just waiting for someone to package them up: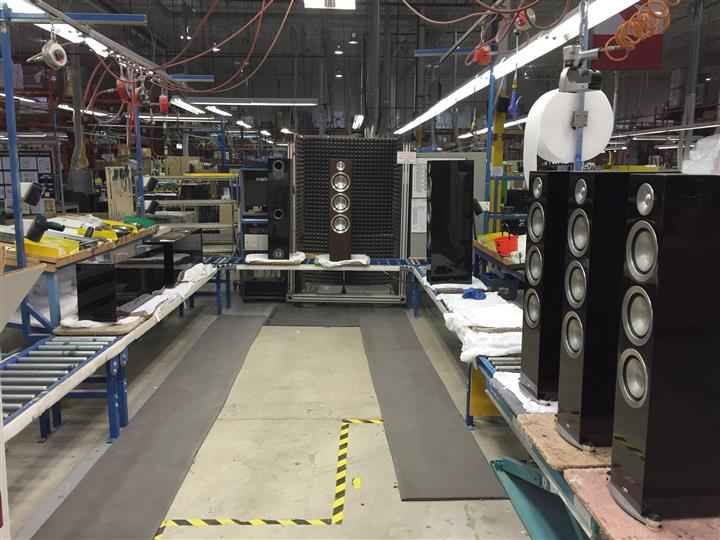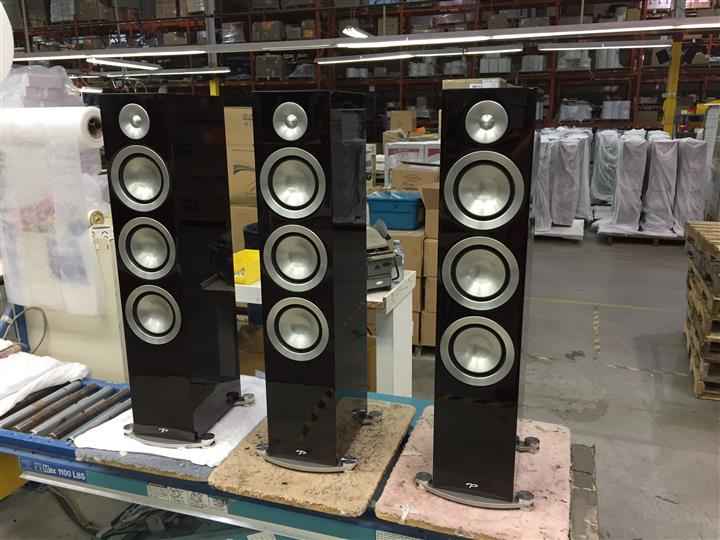 The new Prestige Series has been so well received by Paradigm dealers and consumers that sales targets for the initial shipments have already been exceeded, so much so that reviewers like myself will have to wait until early 2015 to get their hands on evaluation models.
Something very interesting I learned during the factory tour was that Paradigm is looking into moving production of some of its products and components currently manufactured in China to its Canadian facility.  With rising costs of manufacturing in China and inability to meet the level of quality that Paradigm strives for, this now makes more sense than ever before.  Two years ago, Paradigm moved the production of the Studio Series speaker cabinets back to Canada.  Now the company is also considering bringing the production of the Monitor Series speakers and perhaps even its soundbars to Canada as well.  We certainly love the sound of that – make us proud Paradigm!
Our final tour stop took us to one of Paradigm's blind listening rooms, where three different brands of speakers (including a Prestige Series model) stood behind an acoustically transparent screen.  A quick demonstration easily showed the performance superiority of the Prestige Series speaker.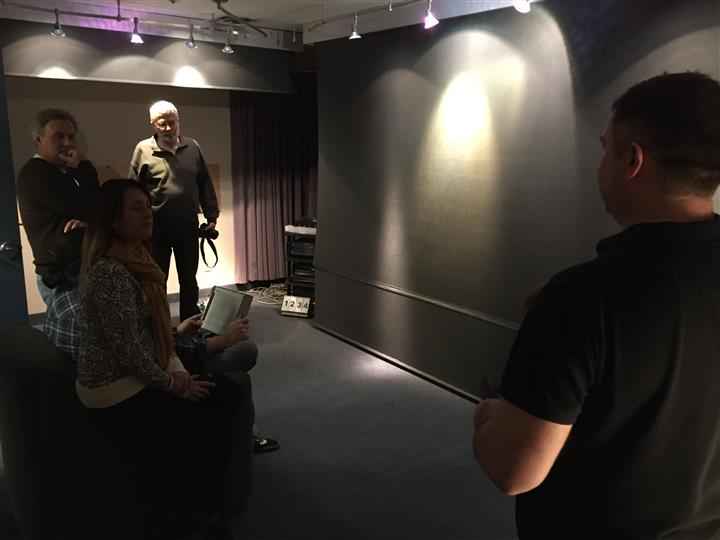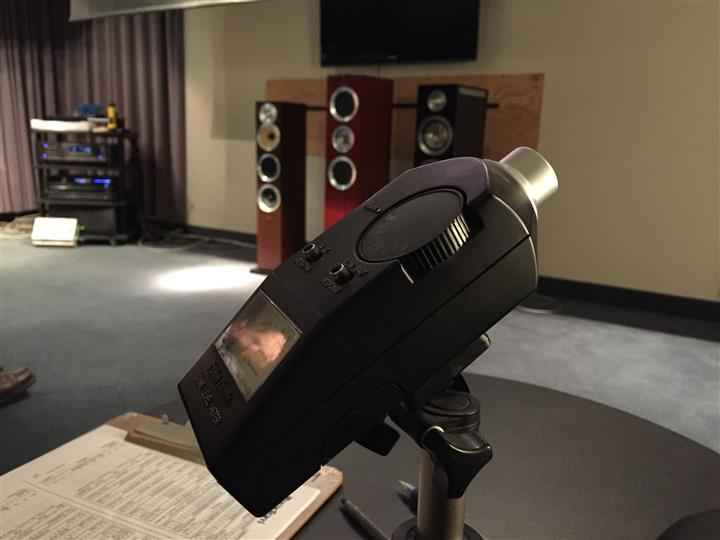 Of course my visit of Paradigm wouldn't be complete if I didn't ask – what does Paradigm have up its sleeve for 2015? And I'm glad I inquired because lots of new things are expected to be announced at the International CES in Las Vegas this coming January.  Although the details are pretty vague at this time, I did learn that the incredible-sounding Millenia product range will be receiving a facelift.  Even more exciting are numerous new additions to the SHIFT Series – including first-time for Paradigm multi-room audio products.  I learned a little more during my tour but I can't disclose everything here.  All I can say is that most music listeners will be very excited to read Paradigm's press releases coming out of CES.  Stay tuned to the CANADA HiFi website for this news when it becomes available.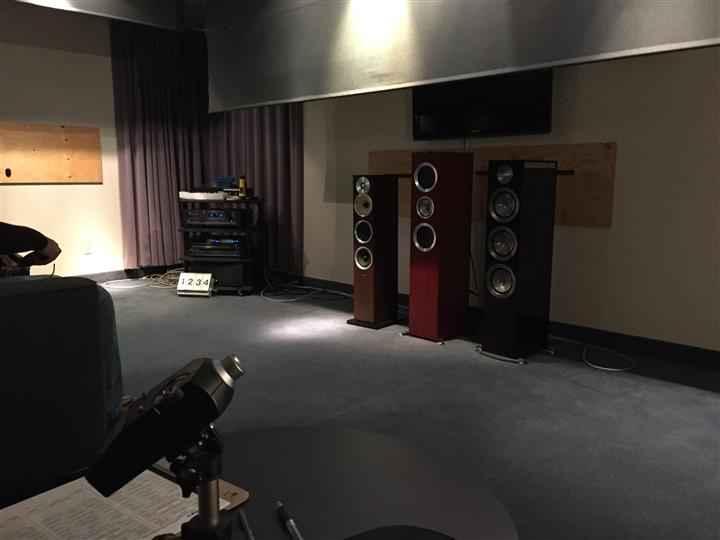 Paradigm Prestige Series Review
Wrapping up the factory tour, I was given a brief chance to listen to the Prestige Series 95F loudspeakers, powered by Anthem Electronics (of course!).  Given the very short listening session, I'm unable to comment in any detail on their sound other than to say that I was quite impressed with what I heard.  The sound was rich, detailed and offered a great soundstage and dynamics.  During the "blind listening" test, it completely blew away its B&W and KEF competitors – I didn't note the model numbers of these speakers but they both retail within a similar price range.  We have the Prestige Series speakers on order for a complete review and expect to receive them in early 2015… so stay tuned to CANADA HiFi for a full Prestige Series review.
More Pictures and Videos From the Paradigm Tour
While the factory tour was centered around the new Prestige Series speakers, our group was shown most parts of the manufacturing facility – including the engineering, research & development, manufacturing and office areas.  Here are some of the other interesting pictures and videos that I shot during the visit.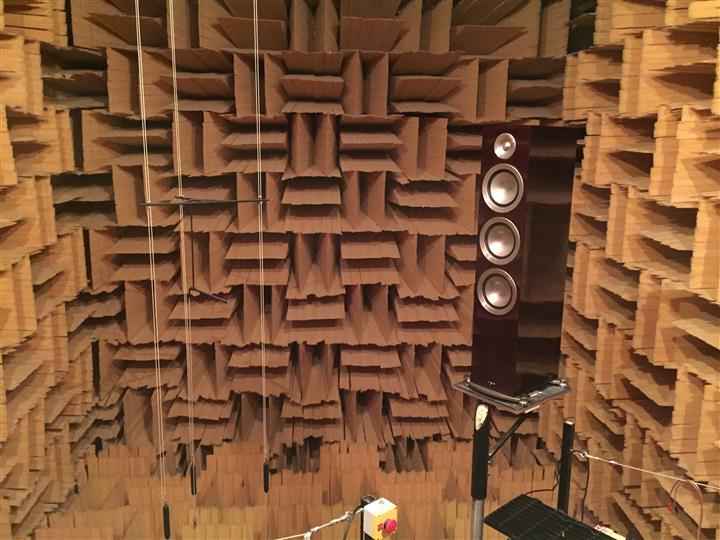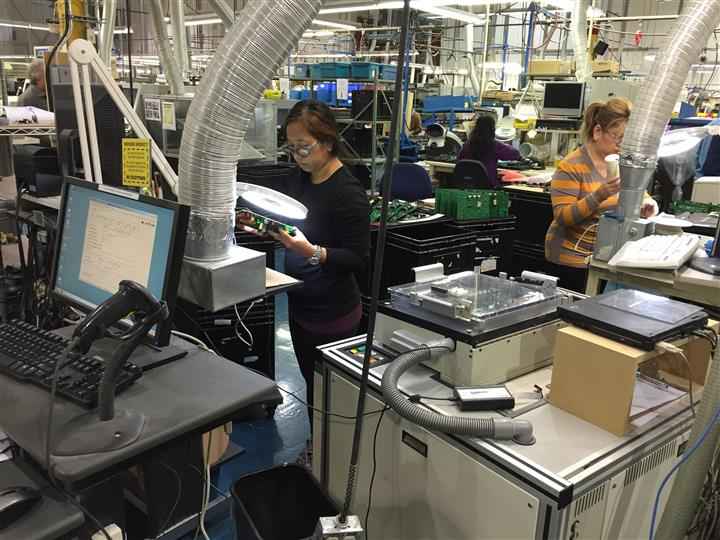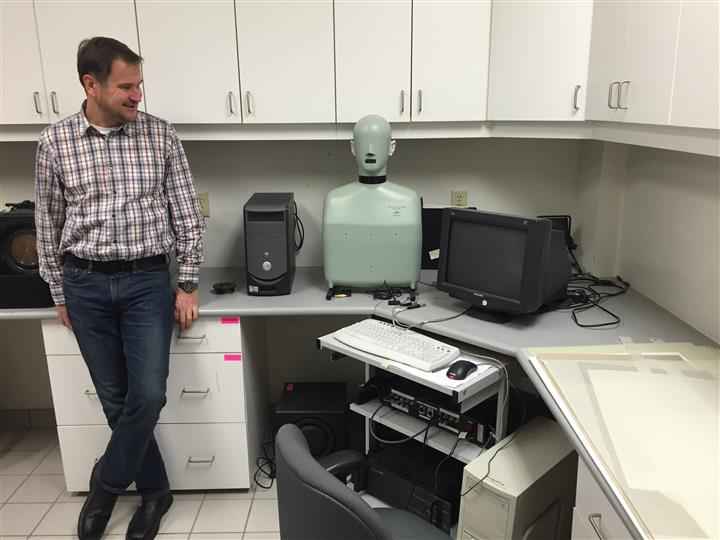 A look inside the anechoic chamber at the Paradigm Speakers factory, where all speaker designs are put to the test.  This is a highly engineered, very expensive test chamber that only the largest of speaker manufacturers are lucky enough to have on-site at their facility.  Even though this room sits inside the factory, its walls are completely detached from the rest of the building.  This combined with the acoustic wedges on the walls, ceiling and floor allow the room to achieve near perfect silence – an ideal test environment for speakers.  A strange sensation washes over you when you enter an anechoic chamber because it is so dead quite inside.  In this particular instance you can see one of the brand new Paradigm Prestige Series models being put through its paces.
This video shows the brand new robotic wood finishing machine which sands speaker cabinets, achieving a perfectly consistent finish every time.  As the video pans to the right, you can see two workers performing manual hand sanding of the cabinets.  The machine on the left will soon replace this hand process.
Inside the Paradigm manufacturing facility – a quick look at the area where final assembly takes places of the Prestige Series speakers.  A the beginning of the frame you can see an anechoic-type testing booth where each speaker goes through a final sonic check-up before being boxed up.
I hope you enjoyed the insight into the making of the Paradigm Prestige Series as much as I did during the factory tour.  Please check out www.paradigm.com to learn more details about the technologies found in this new speaker series. One thing is for certain – we can't wait to get our hands on these speakers so that we can put them through our series of listening tests.
Comments are closed.