Of course before any cabinet is sprayed, finished and buffed, it has to be constructed first.  Here are the people and machines that make this happen.
First, the raw materials (MDF boards) are cut and routed into cabinet shapes.  Most of this is performed automatically by machines, assisted by factory workers: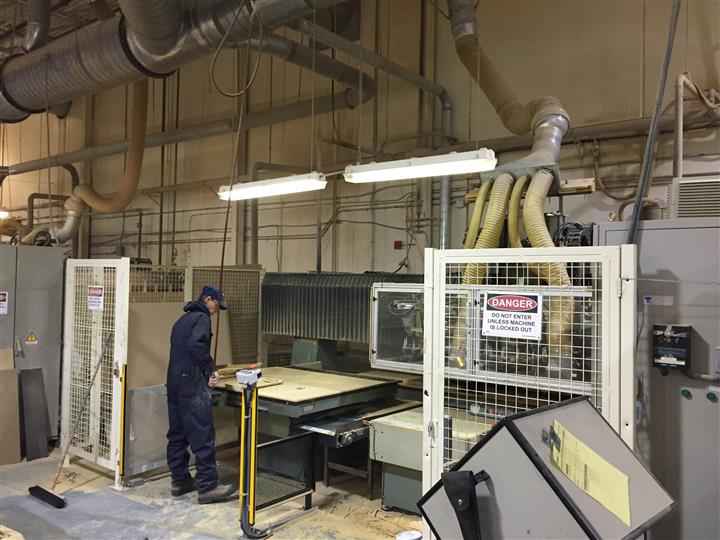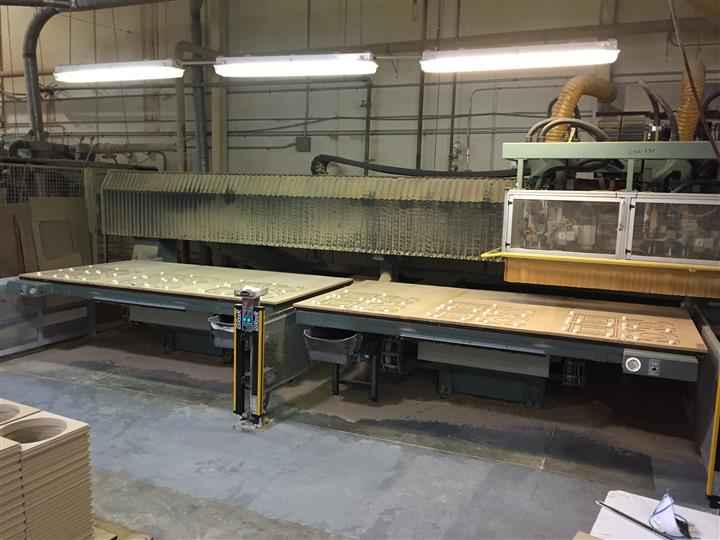 The cabinets are then folded into shape and glued together by an automatic box folder: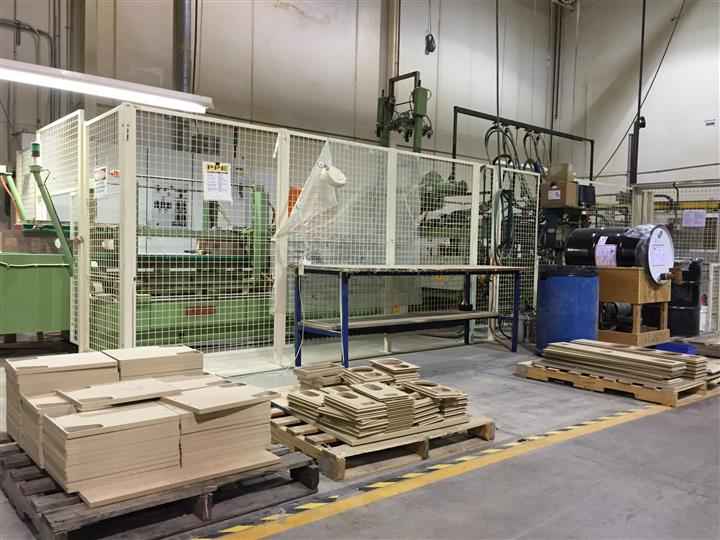 Above: Individual speaker cabinet panels arrive on skids from another part of the wood working shop, ready for assembly.  Below: A robotic machine takes care of assembling the panels and gluing them into a complete speaker cabinet.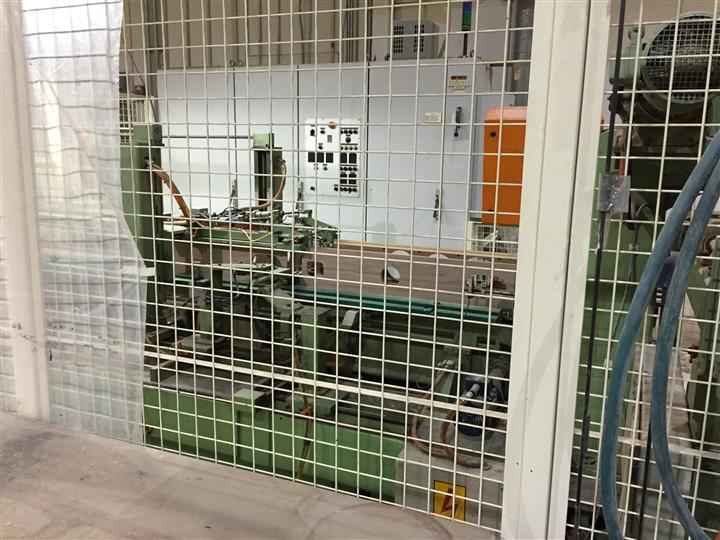 Here's what a folded cabinet looks like (something that hasn't been done by hands for many years now):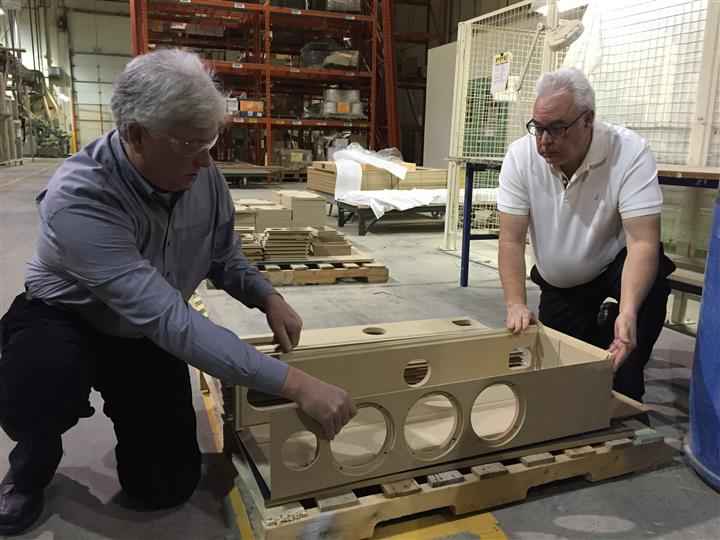 The gorgeous cabinets are of course only a part of the Prestige Series equation.  During the development cycle, Paradigm made a decision to move away from the traditional look of existing cones, woofer and drivers and asked its engineering team to design drivers that offer a new cosmetic while offering a higher level of performance.  Paradigm also wanted to leverage some of the trickle down technology found in the company's higher product ranges.
Newly developed for the Prestige Series are the X-PAL woofer and midrange cones, made out of brushed pure-aluminum.  They offer lightweight stiffness with high consistency for a greater degree of accuracy combined with a smooth, uncoloured frequency response.  At the same time, matching concave dust caps provide a more uniform dynamic response.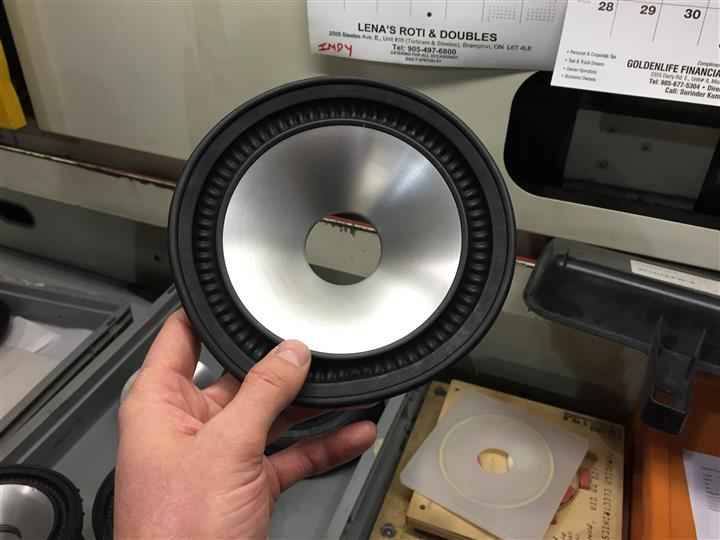 Also new in the Prestige Series is the X-PAL tweeter which uses a proprietary Perforated Phase-Aligning (PPA) Tweeter Lens.  This tweeter lens acts as a phase plug, blocking out-of-phase frequencies, and results in smoother, extended frequencies that offer greater detail and higher output.  The lens also protects the delicate pure-aluminum tweeter dome.  The image below shows the X-PAL tweeter used in Paradigm in-wall / in-ceiling speakers – the same tweeter is used in the Prestige Series but finished in a brushed aluminum.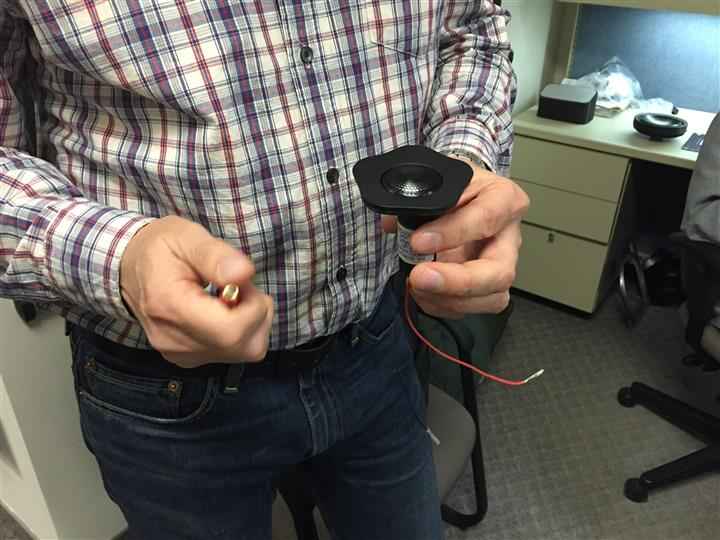 One of the trickle down technologies that has made its way into the Prestige Series is the Active Ridge Technology (ART) driver surround, made in house, and overmolded directly onto each cone.  This allows the cones to achieve greater excursion for a 3dB gain in distortion-free output (50% greater) compared to drivers with standard surrounds.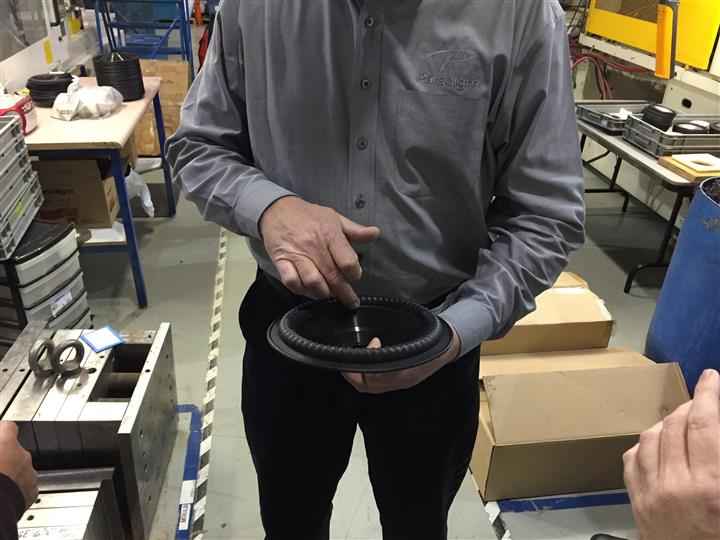 Comments are closed.