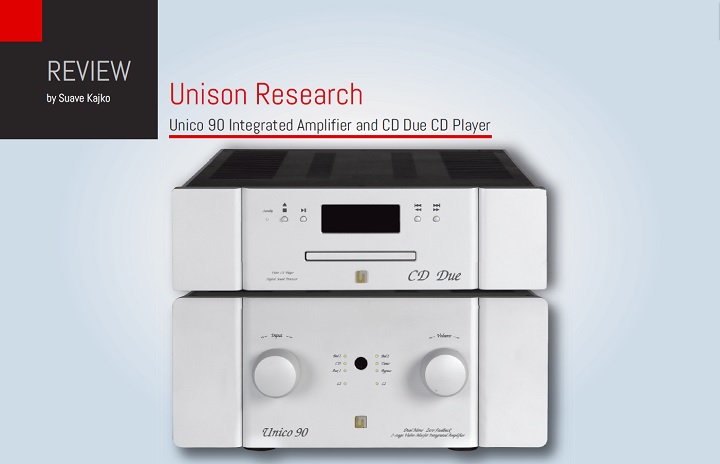 Founded in 1987, Unison Research is an Italian manufacturer of exquisitely designed hifi products. Much like Christopher Columbus explored the waters of the world, Unison Research has been allowing music lovers to explore the sonic landscapes of their favourite music for many years. Today, the company's portfolio of products is divided into three categories: valve (tube) amps and preamps; the Unico series which offers amps, preamps and digital sources; as well as loudspeakers. I am quite familiar with the company's range of valve amplifiers, having the opportunity to hear many of them at audio shows but my hands-on experience comes from reviewing a couple of models in the last few years. In fact, the excellent sounding Unison Research Sinfonia integrated tube amp has been one of the staples of my personal hifi system for the last four years.
In this article, I'm happy with the chance to explore two of the latest additions to the company's Unico range – the Unico 90 integrated amp ($5,000 US; silver finish) and the CD Due CD player / DAC ($4,500 US; silver finish).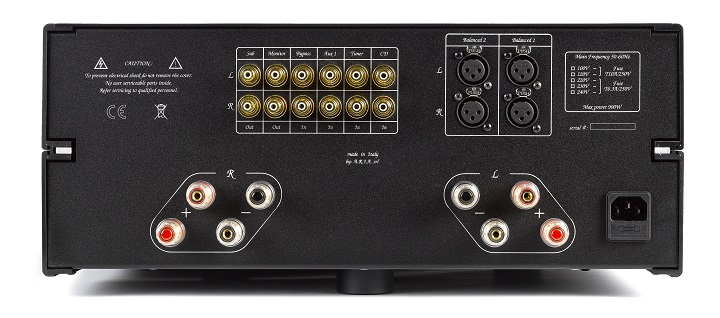 The Unico 90 is a solid-built, traditionally styled integrated amplifier. Its three-piece front panel is constructed out of machined aluminum, available in silver or black finishes, and features two large dials: one for input selection and the other for volume. Placed between the dials are two rows of LEDs that show the selected input. At the heart of the Unico 90 lies a dual-mono hybrid design, which offers valves in the input and driver stages, and MOSFETs (transistors) in the output stage. Combining tube and transistor technologies is no easy feat yet if done properly can offer incredible sonic potential. Many hifi manufacturers have attempted this in the past with varying degrees of success. Backed by 30 years of engineering, Unison Research is considered an expert in hybrid designs. The Unico 90's output stage delivers 100 watts per channel into 8 ohms, and 160 wpc into 4 ohms. The rear panel offers a great selection of inputs, including 4 line level RCA inputs and 2 balanced XLR inputs. There is also a bypass input which allows the Unico 90 to be used as a standalone amplifier or in a multi-channel system. Two pairs of speaker binding posts round out the back panel, which allow true bi-wiring.
The matching Unico CD Due is a highly versatile machine, which merges a high-end CD transport with a top-notch digital-to-analog converter (DAC) to enhance the playback from digital sources like your home network, laptop or multi-room system like Sonos. The DAC relies on the high-end ESS Sabre ES9018K2M chip. The CD Due will happily play just about any audio format available, including PCM signals up to 32-bit/384kHz and DSD256. Thanks to its built-in Bluetooth aptX, it'll also wirelessly stream CD-quality music from your phone, tablet or laptop. As with the Unico 90 amp, the CD Due combines a hybrid value / solid-state design (with valves in the output stage) to serve up the very best benefits of both worlds. On the rear panel, you'll find a great wealth of digital inputs, including USB, optical, coaxial and balanced XLR. Digital outputs include balanced XLR, coaxial and optical, while analog outputs are offered in RCA and XLR styles.
Both the Unico 90 and the CD Due come with what look to be identical remotes, but a closer inspection shows a few differing buttons. The remotes are constructed out of wood and feature aluminium front panels. They are among the prettiest remotes you'll find supplied with a hifi component (I love the fact that you can stand them up-right) but at the same time the supplied remote could benefit from a redesign. The buttons are tiny, all of the same shape, made out of hard plastic, not organized well and uncomfortable to press.
Together, the Unico 90 integrated amp and the CD Due CD player / DAC make up an almost complete system – all you need to add is a pair of speakers. In my case, I added the outstanding Raidho C 1.1 loudspeakers and wired everything up with Nordost Tyr 2 cables. I also connected my Gold Note Giglio turntable and the Sonos system into the Unison Research duo.
I kicked off my listening sessions with a glass of fine Italian wine in hand and digital music fed by Sonos, listening to my favourite tracks from the Sons of Anarchy soundtrack, like "Son of a Preacher Man" and "House of the Rising Sun". What impressed me right away was the musicality and energetic nature of the Unico 90 amp. The liveliness and smoothness of the sound managed to suck me right into the music. There was something "fun" about listening to this system and I became deeply engaged by every track on this album.