Weber iGrill 2
If there is one thing I pride myself on it's my ability to barbecue a steak. I am not afraid to say that I have mastered the art of medium rare, but I do have family members who seem to cremate the meat rather than cook it. For those who need a hand harnessing the heat, there's the iGrill 2 ($99 US). The app-connected thermometer monitors food from beginning to end and notifies you once it has reached the perfect temperature. Just pop the probe into your protein, set the app by type of meat and desired cooking preference, and you're good to go. With a four-probe capacity, you can cook multiple pieces of meat to perfection. All you have to worry about is getting those grill marks right! And if you feel inclined to do so, there is also a social media element to the app so you can showcase a photo of your perfectly seared steak with the world.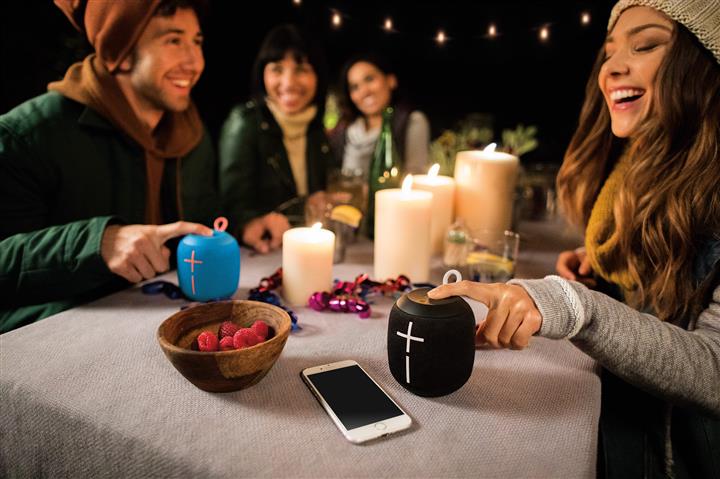 Ultimate Ears Wonderboom Speaker
What's a party without music? If you want to keep the tunes pumping but don't want to drag your HiFi system outside, you'll need a powerful portable speaker, or two. The latest member of the Ultimate Ears collection is the Wonderboom ($99 US), and it looks like the fatter, short version of its predecessor the Boom 2. This Bluetooth speaker weighs in at 15 ounces, has a wireless range of 100 feet, and will last up to 10 hours when played at a moderate volume. My favourite feature? It's waterproof and can be immersed in water up to 1 meter for up to 30 minutes. While throwing your tech in the pool might make you a little nervous, you can always toss it in the punch bowl as a party trick.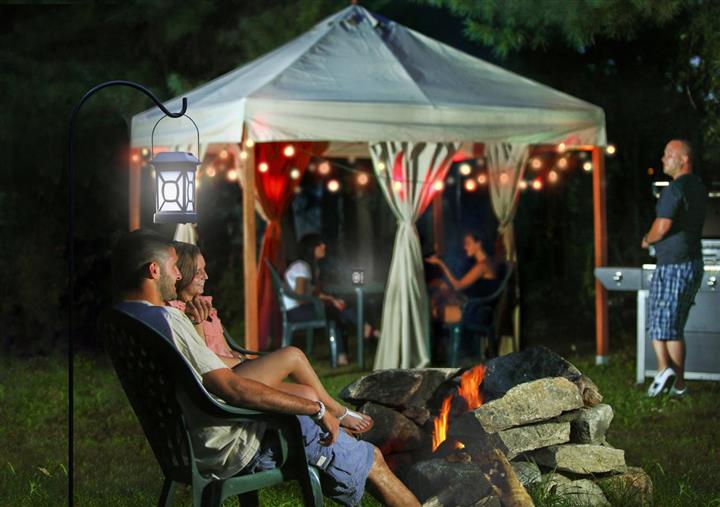 ThermaCELL Cambridge Mosquito Repeller Lantern
If there is one thing that can completely derail a perfect summer's evening, it's those little bloodsuckers! You can set up the perfect night outside, but the minute a swarm of mosquitoes smell blood, you're choking on clouds of DEET. I've tried everything from citronella candles to mosquito bracelets, and nothing has worked. The Cambridge Mosquito Repeller Lantern ($29 US) I was gifted due to my incessant whining has helped my evenings outside become a lot more manageable. The lantern repels mosquitoes, black flies, and other biting insects by creating a 15 X 15 foot bug-free zone. Powered by four AA-batteries (not included) the device uses a ThermaCELL refillable repellent mat, which contains allethrin, a synthetic copy of a natural repellent found in chrysanthemum plants. So if you are tired of screaming at the mosquitos to leave you alone, I recommend trying out a ThermaCELL lantern.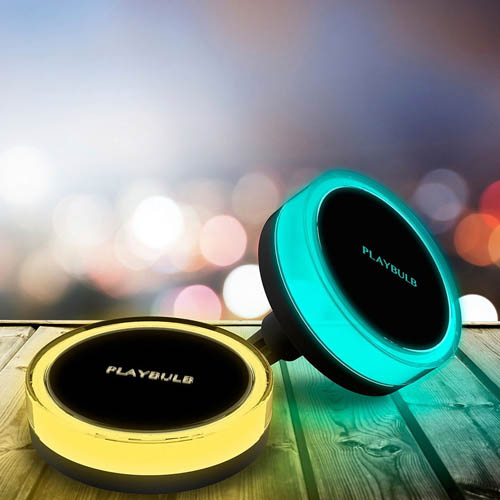 MiPow PLAYBULB Garden Solar Light
With a little help from some solar lights, you can amp up the evening's ambiance and prevent friends from tripping over your lawn gnomes or stepping in your Golden Retriever's poop. If you really want to take your outdoor lighting to the next level, check out MiPow's PLAYBULB Garden Solar Light ($39 US). The colour-changing LED light supports five different lighting effects including flashing, rainbow, and candlelight. Powered entirely by solar energy, this water resistant garden accessory can run up to 20 hours when fully charged. The accompanying smartphone app allows you to group multiple lights together and manage their settings. Whether you place one on your table or a series around the perimeter of your lawn, this solar light will be the life of the party.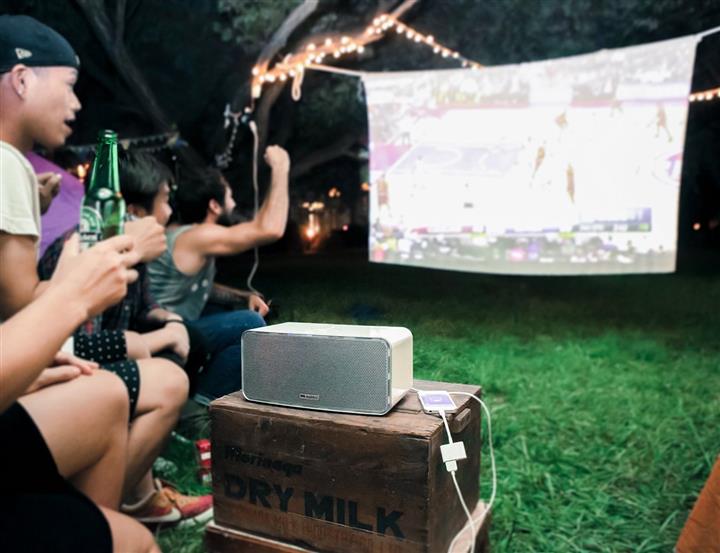 Dashbon Flicks Projector
If you are looking for a way to amaze your friends — and possibly annoy your neighbors — I suggest setting up your very own outdoor theatre. With cheaper treats and the ability to pause for bathroom breaks why not watch a film al fresco? When the sun finally sets, grab a bunch of pillows and blankets, set up a screen (a sheet or an empty wall will do), plug in the projector, and start the show. If you are concerned about tripping over wires or issues with sound quality check out Dashbon's Flicks Projector (140WH model $599 US or 280WH model $699 US). This all-in-one, Bluetooth enabled boombox marries a high-fidelity audio system with a cutting edge 720p HD LED projector. With the ability to stream from your smartphone, ROKU, or Chromecast you will never be short of content to watch. The Flicks Ultra Throw lens projects a 100-inch image at just over 8 feet away and has up to 8 hours of playback time. Can you say film fest under the stars?