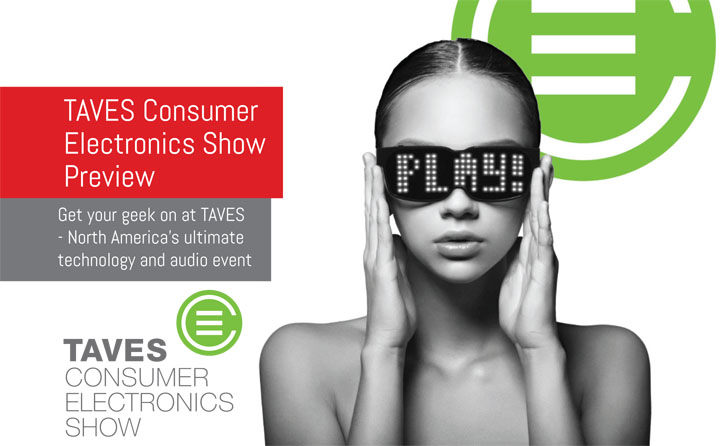 CHEMION's crazy Bluetooth, LED sunglasses let you create your own messages, animations and set equalizer effects that respond to surrounding sounds and music.
Get your geek on at TAVES – North America's ultimate technology and audio event
Featuring the hottest products in the most exciting categories, TAVES is THE place to play. Try out the latest virtual and augmented reality heads up displays, meet some surprising robots, see what's new in wearables, health tech, home automation devices and smart apparel, drones, electric and autonomous vehicles, high-end audio and luxurious HDTV. Running October 13-15th, TAVES is North America's ultimate consumer tech and audio event, a high-octane experience for the tech-minded, the toy-minded and the "try-it-out-minded".
Try-it-out at the Technology and Innovation Pavilion
The Technology and Innovation Pavilion is bursting with fun for grown-ups and kids. Virtual, augmented and mixed reality experiences are exploding — they'll leave you breathless. Wearables aren't just for your wrist anymore — they're integrating into your clothing, accessories, shoes — and connecting you in all new ways with your pets. Interact with robots, test-fly a drone, hop on a hoverboard or take an electric car for a spin. More companies than ever are expected to reveal their products and technology to the world at this year's TAVES than ever before.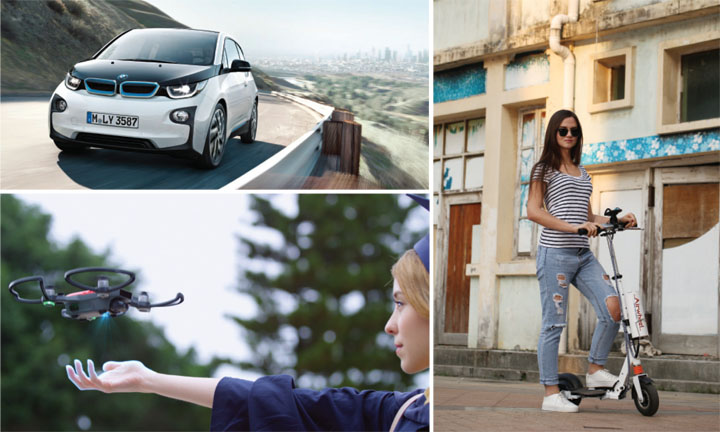 Top left: Test drive electric cars thanks to our friends at Plug'n Drive. Bottom left: Fly state-of-the-art DJI drones at OmniView Tech's booth and demo zone. Right: Where there's a wheel there's a way – See what's new in smart, self-balancing hoverboards, hoverkarts and funky green personal transportation vehicles from top brands like Airwheel and Segway at the Smart Wheel Canada display.
Toys for the Eyes and Ears
Are you a big fan of music or movies or a healthy mix of both? This year's show floor will be filled with countless new product launches that will raise your entertainment to new heights.
Global brands and boutique innovators alike will bring out their very best in superior sound technology. Whether you love the thunder of rock, the throb of hip-hop, the fire of jazz or the detailed nuance of classical music, you'll find a dizzying array of turntables, amps, speakers, headphones, cables and accessories that let you create the perfect soundscape. Monitor Audio's latest generation of the Silver Series speakers and numerous new Totem Acoustics speaker models are just a couple of highlights you'll get to hear this fall. Local HiFi manufacturer Bryston is also expected to launch a few new products at the show – they do every year. But I certainly don't want to disclose everything we have in store for this edition of TAVES.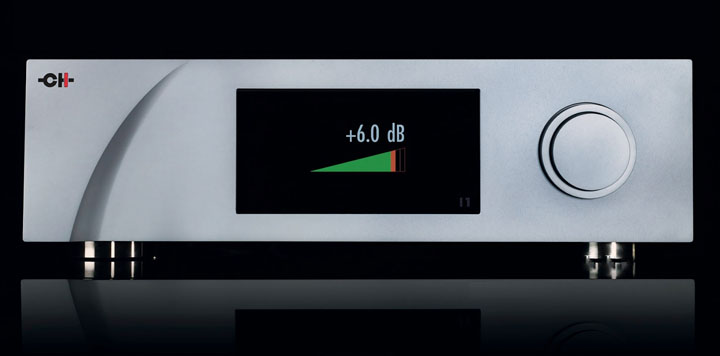 TAVES is set to offer over 200 audio brands on the floor, and a fabulous selection of intimate demonstration rooms optimized for great listening, so kick back and lose yourself in sound.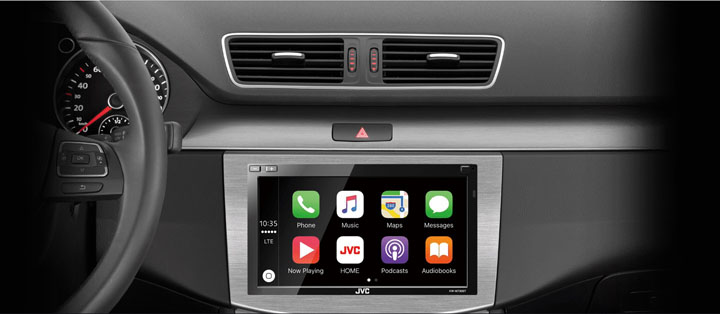 The in-car experience just keeps getting better — check out the entertainment JVC and Kenwood are bringing to your drive home. Sitting in traffic?  Bring it on!