Tech Products That Will Make You the Best Host This Summer
If you are anything like me you've spent the dark wintery months clad in a parka that could rival the Stark Family's Winterfell collection. I have finally climbed out of hibernation in hopes of spending quality time with family and friends before I disappear back into my sea of duvets. Tis the season for backyard barbecues and s'mores around the bonfire, but how can you upgrade your summertime festivities?
Check out how these tech gadgets can improve your summer get-togethers.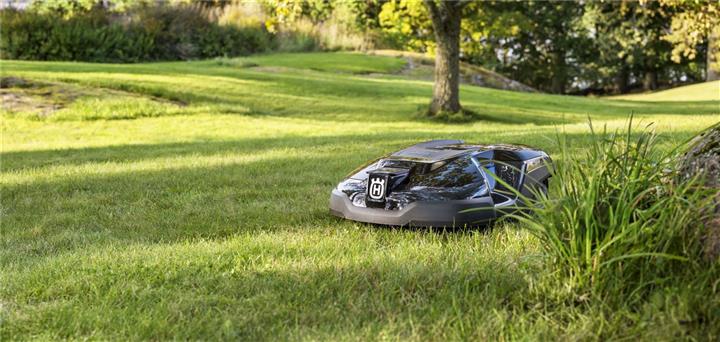 Husqvarna 450X Automower – Robotic Lawn Mower
For many, lawn care is an art, a way to demonstrate the power one wields over nature. I have seen first hand a suburban siege where neighbours waged war over a single blade of grass. While some may stand in their yard and survey their property like their very own pride lands, I prefer to wait until my yard begins to look a little unruly and my neighbour takes pity on my haggard lawn. For those of us who would rather enjoy a cocktail than sweat it out with a mower, there's the Husqvarna 450X Automower ($3,499 US). With the help of a perimeter wire, the mower will recognize the boundaries of the lawn and your no-mow zones, like a shed, pond, or lawn gnome. After you've set the bot's border, the app — yes, there's an app for that — can be used to program cutting height, angle of path, proximity to boundary wires, and set the mowing schedule. So, while this outdoor Roomba is saving you from an afternoon of turf torment, you can try out those margarita recipes for your next backyard barbecue.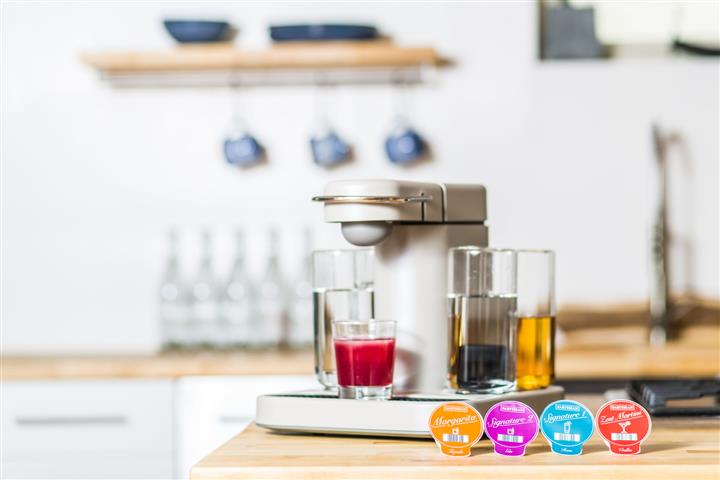 Bartesian the Ultimate Home Cocktail Machine
The right libation can liven up a party, but you don't want to spend more time mixing than mingling. There's nothing worse than being relegated to the kitchen to shake up another tray of martinis and miss the evening's shenanigans. If you still have your heart set on winning over your guests with a variety of cocktails, I suggest hiring a bartender or investing in the Bartesian ($299 US). The capsule-based cocktail machine has been called the "Keurig of Cocktails" and features four reservoirs for your staple liquors: vodka, rum, gin, and tequila. The single serve capsules currently come in six flavours and can be adjusted to deliver drinks from mocktail to triple shot strength. With just the press of a button, you (and your guests) can be enjoying premium cocktails without the muddling or the shaking.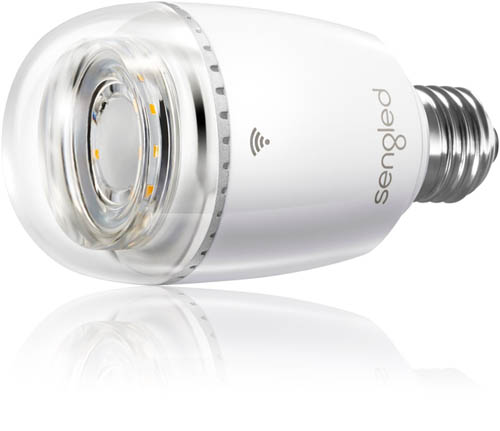 Sengled Boost Smart Bulb
It seems that our very survival depends on the availability of WiFi. We can't walk into a coffee shop or mall without inquiring what the network password is. It's as if we are unable to breathe unless fully synced with the matrix. Your home is no different. When your friends arrive, one of the first things they ask for is access to the network. Now if your house is anything like mine, it offers WiFi dead zones and the largest dead zone of all, the patio! If you want to keep your guests from huddling around a weak signal like caveman around a fire, I suggest adding a Sengled Boost Bulb ($49 US) to your yard. This LED light bulb is a WiFi repeater that can extend your signal up to 100 feet. Just screw in the bulb–which fits any standard light socket–and download the app to complete the setup. This device should help quell the panic and rid you of your dreaded dead zones.