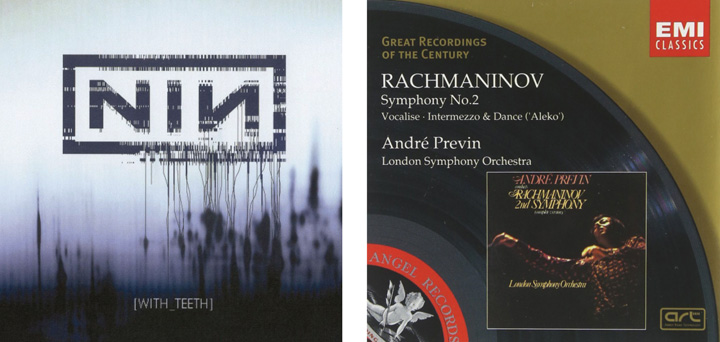 Plug the X-MPX + WTB-370 into a decent 2-channel system and you'll hear warm and organic sound. This TT makes any music with energy—Venom, Patricia Barber, Slayer, Melissa Etheridge, Motörhead, Bach, NIN, Celtic Frost, Sammy Kaye, Rachmaninov, Rammstein… whatever—groove until the moo cows come home. Within its price range, this 'table is a PRaT [Pace Rhythm and Timing] champion.
Highs sounded precise without being etched or fatiguing. Mid-range instruments and vocals were warm without grain or edge. Upper bass and mid-bass rhythms had timbral accuracy and an addictive groove. Low frequency extension was decent. Not the best I've heard, but palpable; and enjoyable.
Shortcomings…? While the X-MPX + WTB-300 combo is a very musical TT, it doesn't have the detail retrieval of higher-echelon vinyl rigs.
But ask yourself this: do you prefer pedantic detail recovery or a 'table that makes you wanna spin your records, enjoy your favourite music, and swing your hips around the room while deliriously smiling like a pregnant yak on stilts? If you fall into the later camp, you'll love the sound of this TT. With the right M/C cartridge, the Xtended-MPX will swing infectiously like Bennie Goodman on speed. The 'King of Swing' would simply adore the sound of this vinyl rig.
Recorded in 1978 at Rockfield Studios in Wales, today Rush's Hemispheres is considered to be a prog-rock masterpiece. With mind-numbingly complex musical arrangements, staggeringly technical guitar and percussion work, and an 18 minute long bombastic half-side concept album, Hemispheres is an album that changed the way modern hard rock sounds.
Listening to Hemispheres on an original 1978 pressing, I sank deep into the lyrics and musical groove which are so proudly recorded on every track. In particular, the quieter parts of the 9:35 length instrumental song 'La Villa Strangiato' allowed me to hear how musical the X-MPX truly is.
The texture of Geddy Lee's 4001 Rickenbacher bass sounded solid, accurate, and agile. His bass lines add a magnificent rhythmic foundation to all of the songs. I could clearly hear, and follow, individual instruments within a wide and detailed stereo soundstage. Even during complex and thundering passages that would implode the imaging produced by most entry-level 'tables, the X-MPX created superb rhythm, impressive dynamics, and exemplary PRaT.
Written by Russian composer Sergei Rachmaninov in 1906-07, his Symphony #2 in E-minor Opus #27 is a master-stroke of modern classical music. I listened to a 2016 recording played by Previn and the LSO. Brooding and doom-laden, this symphony has an emotionally devastating feel that induces a quiet internal fear and shivering anxiety like rising floodwaters. We're doomed… and you can sense it coming.
The sound created by the X-MPX gave me goose bumps; frightened goose bumps.
Listening to Symphony #2 on the X-MPX, the complex orchestra arrangements sounded dynamic, layered, and accurately reconstructed. More than the sound, though, I could feel the emotional surges of foreboding doom which over-ride every single note of this haunting score. For a turntable– any turntable– to so tangibly connect me with the doom-laden emotional vibe of Rachmaninov's music was a remarkable achievement.
Priced at $2,200 US, Acoustic Solid's Xtended-MPX + WTB-370 tonearm is a resoundingly musical 'table. It's also drop-dead gorgeous. Packaged with a high quality scale and spindle weight, this TT offers incredible 'bang-for-the-buck' value. The only minor complaint I have is that it doesn't come with a dust cover, although it can be easily supplied for a slight up charge.
Mate this rig with a higher-end M/C cartridge and you'll get wonderfully natural and organic sound. It reminds me fondly of a Spanish Flamenco dancer who's so into the music that she can barely contain her passion and joy as she swings her hips around the stage.
Since the X-MPX arrived, I've been on a manic "vinyl binge" that's had me losing sleep, buying lots of new records, and happily enjoying music of all genres. Night after night, my listening sessions have gone later and later. The desire to hear more and more of my favourite records has gripped me like a narcotic addiction. I've been living in a state of "vinyl delirium" and I don't want the delirium to end.
At its essence, a high-end turntable should create goosebump inducing sound that makes an owner want to listen to more music. The Xtended-MPX + WTB-370 TT combo does exactly that.
Distributed in Canada by Tri-cell Enterprises
1-800-263-8151
(905) 265-7870
Acoustic Solid Xtended-MPX Turntable + WTB-370 Tonearm
Price: $2,200 US