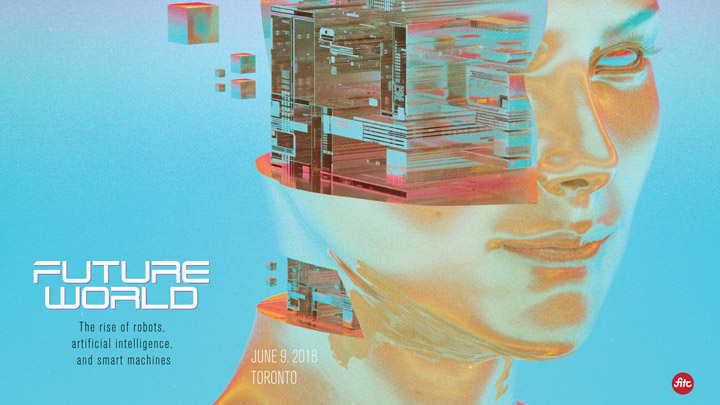 Design thinking for robots and AI – FutureWorld will feature presentations and demos on the future of robotics and AI from creators, researchers, industrialists, and visionaries, with a focus on human-robot interaction, real-world impacts, challenges, and opportunities. Discover next generation AI interfaces, humanoid robots, autonomous vehicles, exoskeletons and more.
Collaboration between designers and engineers will shape the robot revolution. FutureWorld will help forge those connections, bringing roboticists our of their workshops to give attendees a glimpse of our future. Designers, engineers, inventors, technologists, researchers, entrepreneurs, and fans of the future should attend to get an inside view on what's currently possible, what's on the horizon, and how to help shape our future.
FutureWorld runs June 9th, 2018, 12pm-6pm at OCAD University, 100 McCaul St., Toronto, Ontario. Save 10% off any ticket with discount code NOVO. Tickets range from $49-149.