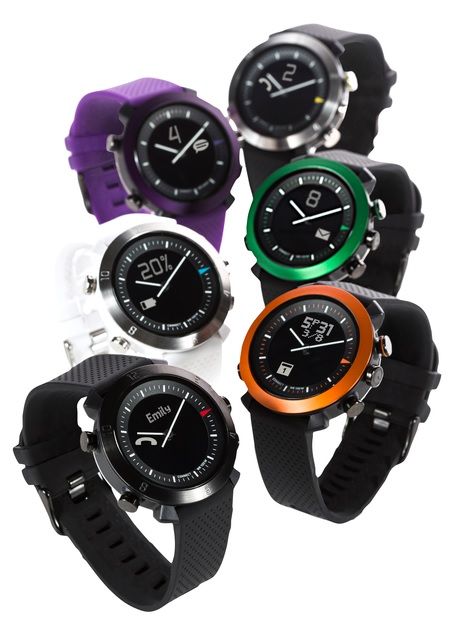 Smartwatch maker Cogito is demonstrating once again that not all smartwatches are created equally. The Cogito Classic and Cogito POP are smartwatches that combine the refinement of a classic timepiece with the cutting edge of today's technology – and now also include an innovative Activity feature.
At their core these smartwatches allow you to streamline and sort important alerts (freeing you from constantly checking your phone), display callers and information on a classic watch face, answer or mute calls. They are also water-resistant up to 10 ATM.
And now they help wearers develop healthy and life-changing habits through the monitoring of daily activity. With the easy-to-use Activity Monitor, users gain the ability to track their steps, track distance walked or run, track total calories (including calories expended while resting), track activity level (rest, light activity, very active) and receive inactivity reminders to remind them to move!
Plus, they can do this without the hassle of constantly carrying their phone. Perfect for every day hassle-free activity monitoring and keeping up-to-date with what's going on at the office while at the beach, out to lunch, or taking a break from that phone.
The Cogito watches are priced from $129.95 – $179.95. For more info, please check out www.cogitowatch.com