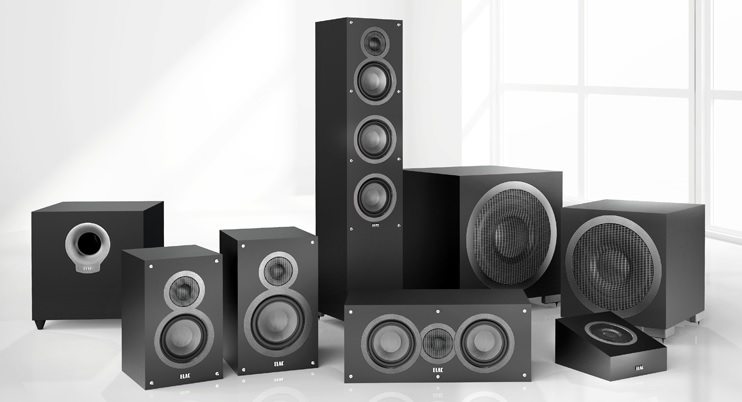 Internationally renowned speaker designer Andrew Jones joins ELAC to create the ELAC Debut series of loudspeakers, which will be just the start of additional product lines to be headed by Mr. Jones. Andrew Jones' 35-year career includes a most recent role as Chief Speaker Engineer at Pioneer Electronics, Technical Audio Devices (TAD), as well as previously at KEF and Infinity.
Designed in ELAC's new Southern California design facility, the new ELAC Debut series redefines affordable speakers with eight models, including bookshelf, floorstanding, center-channel and Dolby Atmos-enabled speakers, complemented by three powered subwoofers.
Andrew Jones is quoted as saying: "My design objective was to achieve the most accurate sound possible in speakers that deliver performance far exceeding their cost…I've employed materials and design specifications not found in speakers in this price range. From cone materials to driver geometry to subwoofer amplification, we built serious value into the Debut series,".
ELAC is able to deliver high on value with the new Debut series by custom making the key components, with no off-the-shelf parts – with every ELAC speaker being designed from a blank sheet.
The new ELAC Debut passive speaker lineup includes a 5.25-inch B5 Bookshelf Speaker ($229 U.S./pair), a 6.5-inch B6 Bookshelf Speaker ($279 U.S./pair), a 5.25-inch F5 Floorstanding Speaker ($279 U.S./each), the 5.25-inch C5 Center Speaker ($179 U.S./each), and the 4-inch A4 Dolby Atmos Add-On Speaker ($229 U.S./pair). In addition, there is a powered subwoofer collection that includes a 10-inch 200-watt S10 Subwoofer ($249 U.S./each), a 10-inch 400-watt S10EQ Subwoofer ($499 U.S./each), and finally a 12-inch 1,000-watt S12EQ Subwoofer ($699 U.S./each).
An exact release date for the Debut Series has not been announced. Look for more information at: http://www.elac.com