The 3D printer market has everything from lower-cost unassembled DIY kits to completely open-source 3D printers which you can customize and contribute to. Off-the-shelf printers come in a variety of materials, from wood to steel to aluminum, and at a range of prices: $100 all the way to thousands of dollars. The two main materials are ABS plastic (what LEGO is made out of) and liquid resin. ABS plastic is easier (and cleaner) to work with, and cheaper while resin is more precise, stronger, but more expensive of a consumable. For more information about 3D printing including the latest news, price compassions, and discussion forum, visit www.3ders.org.
Combining the physical with the virtual, virtual and augmented reality are starting to finally deliver on the promises made decades ago. VR in the past used to be clunky, unresponsive, and not immersive. While virtual reality isn't new, technology has finally caught up to the ambitions of yesterday's scientists, engineers, and designers, allowing them to truly create immersive VR that the user can get lost in.

Here as well, there are various price points available, from the inexpensive Google Cardboard (www.google.com/cardboard), which uses $15 worth of cardboard, plastic lenses, magnets, Velcro, and a compatible smartphone to create a View-Master-like stereoscope that allows users to immerse themselves in Google Street View, large-screen YouTube viewing, fly through Google Earth, and even browse through Mercedes-Benz's video catalogue.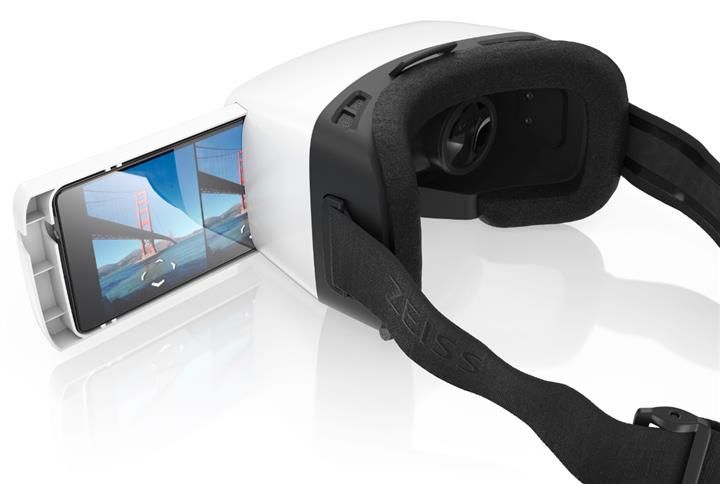 The next step up are VR headsets from famed optics manufacturer Carl-Zeiss and smartphone manufacturer Samsung. The Zeiss VR One (zeissvrone.tumblr.com, middle right image) is a $99 USD headset that uses either an iPhone 6 or Samsung Galaxy S5 to create a giant, immersive display. Utilizing the docked smartphone's sensors (such as gyropscope, magnetometer, and accelerometer), the VR One headset tracks the wearer's head position and movements to create an immersive 3D environment. Currently, there are only two apps available but Zeiss is promising more to come shortly. Samsung's $200 USD Gear VR, developed with Oculus Rift, docks with Samsung's Note 4 (which has a 2,560×1,440 display) and features a 96° field of view. Lastly, the Oculus Rift is a 3D VR headset aimed at gamers, with precise low-latency 360° head tracking, high frame-rate and high resolution OLED screens (960×1,080 per eye), and a 100° field of view. While still under development, this $350 USD headset (Developer Kit), promises to bring the most fluid experience to users. While it's unlikely that a retail/consumer version will ship by this summer, the breadth of development and support by the (gaming) development community has already created a plethora of apps.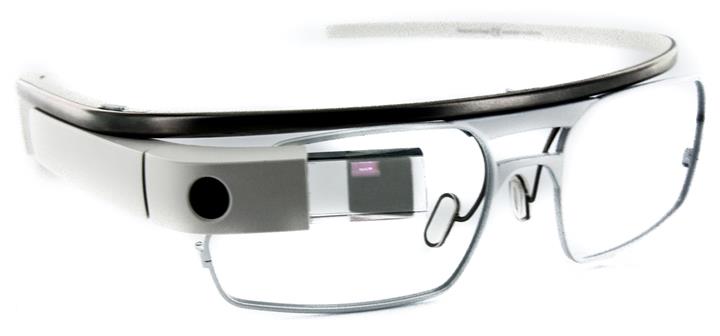 Outside of video games and media consumption, augmented reality is also continuing to evolve. More than half a decade ago, BMW released a concept video where a mechanic wears a pair of glasses which display step-by-step repair information in the mechanic's field of view while he works on a vehicle. Now it looks like Google is on its way to making that a reality as Google's augmented reality wearable, Google Glass, is set to release their second generation device. Google says Glass v2 will be aimed at various workplace applications such as for healthcare workers and other sectors. At CES 2015, Sony showcased their SmartEyeGlass, a device which will attach to an arm of a regular pair of eyeglasses and augment the wearer's field of view with a micro-OLED screen capable of displaying various content. These devices seek to bring more efficiencies and allow users to access information more fluidly. While Google Glass has come under fire for its use in public spaces, often surreptitiously, hopefully as the technology continues to evolve, etiquette and use-cases will evolve alongside it. Google has banned the creation of facial recognition apps and hopefully will continue to restrain the Glass' use to beneficial ones. Editor's note: Google cancelled its Google Glass project since this article was first published, though the product may return in another form in the near future.