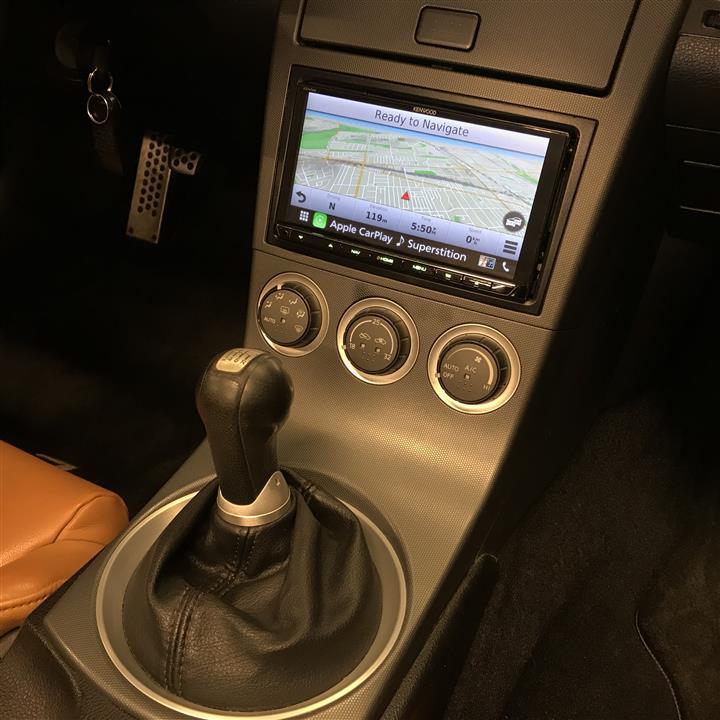 Performance: Navigation
Navigation is another major feature of the DNX996XR and for a car like my 350Z, this was a huge upgrade. Gone are the days of fumbling with the small screen on my iPhone while driving, which has long been illegal. The 6.8-inch screen of the DNX996XR provided plenty of real estate to display a live map of the area, along with driving directions. The great thing about the DNX996XR is that, in addition to its own built-in Garmin navigation, it allows you to use a number of different map / navigation apps so you can choose the one that works best for you.
The Garmin navigation system works very well and when you download the "KENWOOD Traffic Powered by Inrix" app, you'll get a 3-year free subscription to traffic information. This is the most advanced Garmin navigation offered in any Kenwood system, offering a 3D terrain view. I found this to be a useful feature while joy riding north of the city as it allowed me to locate more interesting routes – with greater elevation changes and winding roads.
Aside from the built-in Garmin navigation, I tried three other popular apps: Maps (from Apple), Google Maps and Waze. I found Google Maps to provide the best overall experience, providing clean visuals and excellent voice command integration with the DNX996XR. Waze however ended up winning my heart because its navigation around traffic is second to none, and it warns you about certain "annoyances" like red light traffic cameras – and just as importantly cops. It also allows you to report heavy traffic spots and speed traps. But Waze does come with a bit of a price: it uses up your phone battery like crazy and also sucks back a lot of data.
Overall, the navigation capabilities of the DNX996XR are simply superb. Another unexpected side benefit of installing this new stereo / navigation system in my car is that it made me feel young again – taking me back to my high school days when I used to mess around upgrading the audio components in my car with my buddies. I guess some of us never really grow up!
Performance: Movie Playback
If you plan to watch movies on the DNX996XR, you can do so from a DVD or USB stick. The DNX996XR does not however offer Blu-ray disc playback. I tried a few different DVD discs and the system performed as expected. There was certainly something cool about watching a movie on the 6.8-inch – the picture was vibrant and detailed – although this is not something that I'm likely to do very often in my car…when I was younger? Absolutely.
Firmware Updates
As I neared the end of writing this piece, I noticed that Kenwood released a firmware update for the DNX996XR, and I immediately installed it. This update aims to improve Apple CarPlay functionality and overall performance stability. Will this fix my occasional problem with Spotify integration? I suppose time will tell. It's nice to know however that Kenwood can improve the DNX996XR over time, making sure your investment is worthwhile.
Conclusion
The Kenwood eXcelon Reference DNX996XR is one of the best stereo / navigation systems money can buy. Installing this unit in my 2004 Nissan 350Z roadster helped to modernize the in-car experience massively — both visually and functionally. The vibrant 6.8-inch capacitive HD touch screen is an amazing pleasure to operate, and I couldn't be happier about having a truly hands-free phone system in the car. Pair this with easy access to my favorite iPhone apps like Spotify, Google Maps, Waze, Messages and even WhatsApp, and you have yourself a full immersive in-car experience unlike many others. I suspect that the DNX996XR will provide me with many years of enjoyment, and I highly recommend it to anyone looking to upgrade their in-vehicle A/V experience. Off to another perfect summer drive I go!
Kenwood
www.kenwood.com/ca
(905) 670-7211
Kenwood eXcelon Reference DNX996XR
Price: $1,549 CAD
Ultra Auto Sound
www.ultraautosound.com
905-270-5355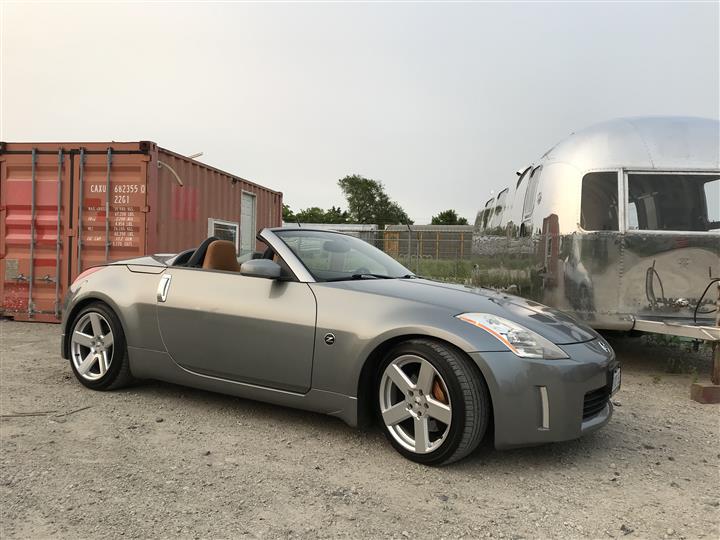 I ripped around the Junction neighbourhood in Toronto one summer evening and took pictures of the car and the new Kenwood system. I even found this vintage Airstream trailer… to pose my ride in front of 🙂