360 Cameras
This picture was taken with the Samsung Gear 360 camera
Unlike footage shot with a wearable device, a 360 camera does more than show someone your journey; it drops them into it. Then, with the help from a head-mounted display (HMD) like Google Cardboard or Samsung Gear VR, a viewer can be added into a moment and experience it in 360 degrees.
Since the surge in spherical video began, it feels like a new 360-camera launches daily. From startups to industry giants, the battle to come out on top continues. For those who aren't ready to cough up $5,000 for the GoPro Omni, or $45,000 for the Nokia Ozo, there are other options.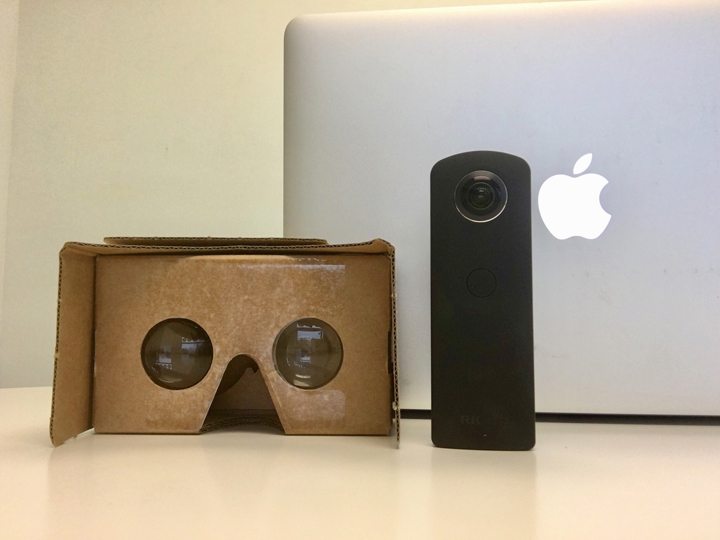 Ricoh Theta S
With a sleek body that's small enough to fit in your pocket, the Richo Theta S ($349.99) is a great way to test out 360-content. More affordable and easier to handle than many other options available, the Ricoh camera is a device that is capable of capturing and sharing your world in a compelling way.
Shoot in 1080 HD at 30fps for up to 25 minutes, or hook up the device to your computer to test the live streaming feature. The portable camera includes two 180-degree lenses that capture images and video, and can be stored on the 8GB of memory.
If you are looking for a gadget to start experimenting with 360, the Ricoh Theta S might be what you're after.  www.theta360.com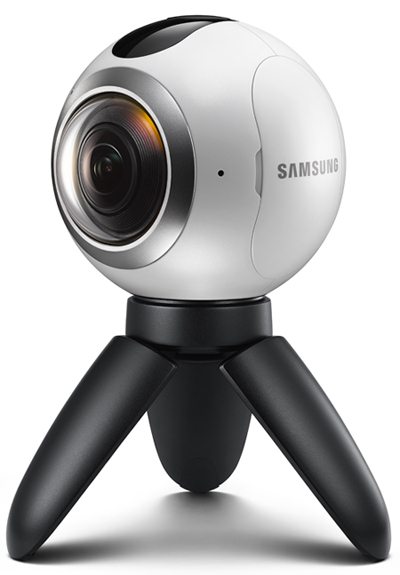 Samsung Gear 360
Resembling a Logitech webcam from the 1990s and an oversized golf ball, the Samsung Gear 360 ($349.99) has made it into the camera bags of both amateurs and professionals. Consistently named one of the best 360-cameras out there, the device has all the right moves, but only if you've got the right phone. For those of us who have sold our souls to Apple, this camera will be as useful as a lead balloon.
If you are lucky enough to own one of the compatible smartphones, the camera will be a welcome addition to the Samsung family. With a combination of two 180-degree f2.0 fisheye lenses – each with 15 megapixels – the device shoots two separate images or videos and stitches them together using an app to create a 360-degree masterpiece.
The camera weighs in at 5.4 ounces and doesn't slip into your pocket easily, so it's best to carry it in a case. As Samsung continues to build their 360 and virtual reality ecosystem, I am excited to see how their gadgets evolve. www.samsung.com
Whether it's a ski trip or just a stroll down the city streets, I challenge you to try out a gadget that can change the way you record your adventures. Happy filming!