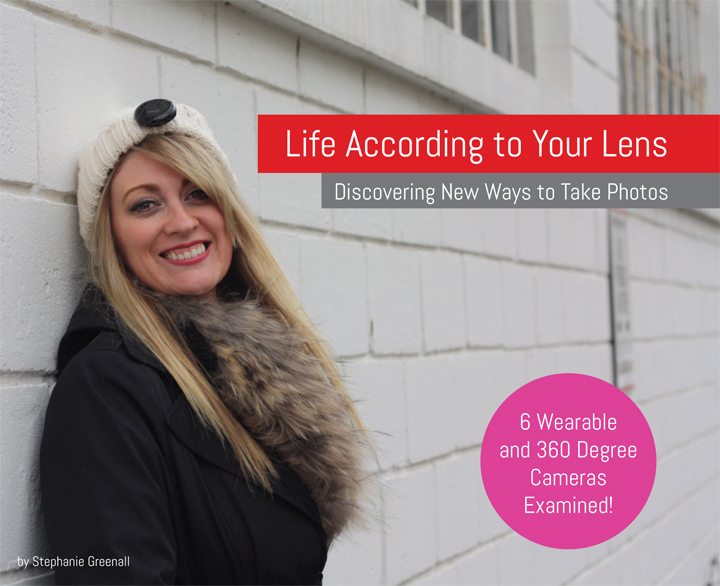 Humans are innate storytellers. From the cave drawings in El Castillo to shaken Polaroids of the 1970s, our species has used storytelling to share our experiences, educate one another, and to entertain. Visually mapping out our history, we have continued to document our existence. As technology evolves, so too do our storytelling tools. With unique perspectives from point-of-view (POV) cameras, and immersive 360 degree experiences, we can reinvent how we chronicle our realities.
Wearable POV Cameras
For example, portable, body-worn video cameras allow your friends and family to see the world as you do, and there are a variety of devices at your disposal to help you parlay how you see and experience the world.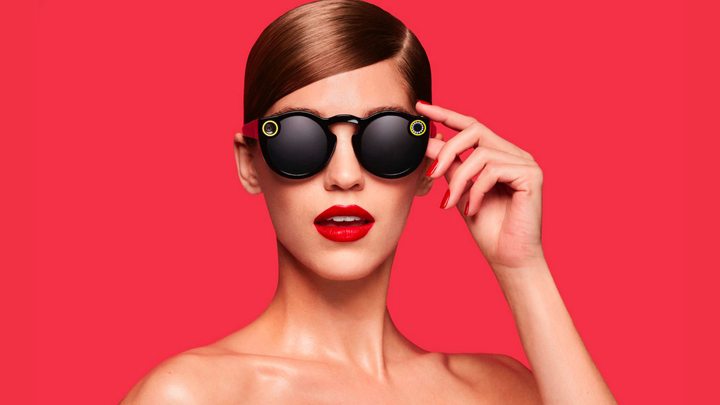 Spectacles
I may not be an avid Snapchatter, but I was intrigued when the social media platform launched its wearable camera. Positioned at a demographic (ages 12-24) that uses content, images, and video as their preferred vernacular, Spectacles add a new layer to their language.
The funky-looking glasses have quickly made their mark on the wearable world. Many wearable cameras have come and gone with little success, but Snap Inc., has found a new way to market the technology for a social-savvy demographic that's eager to share. Where Google Glass failed, Spectacles have prevailed. Instead of hardware that resembles something from Star Trek's line of Borg accessories, these sunglasses feature a fashion-forward design that both users and spectators are more comfortable with and intrigued by. To put bystanders at ease, the frames feature a ring of LEDs that illuminate when the device is recording, so stealth shooting is more difficult—and less creepy!
With just a click of the button, the stereoscopic two-camera system records 10 seconds of live video, and uploads it to the SnapChat app. Forget about fumbling for the phone and attempting to unlock and record what lays before you, Spectacles provide an easier way to capture that fleeting moment. The device allows you to show your friends how the world looks to you, with the help of a 115-degree field of view, you will be able to take your followers on a personal journey.
However, the most frustrating part about Spectacles is trying to get your hands on a pair. Currently, the specs are circulating the United States in a vending machine that resembles an oversized minion. Dubbed the SnapBot, it appears in a random location without warning for 24 hours, and is met with mile-long lineups of people dying to purchase a pair. With a choice of three colours (teal, black, and coral), and a case that doubles as a charger, the camera retails for $129.99 US. For those of us who are unable to take a road trip across the states, we are relegated to the likes of eBay and Amazon—but be forewarned: you will pay triple the price,
Whether this camera is just a fad or craze, Spectacles have done for wearable cameras what Pokemon Go did for augmented reality; it made the technology simple to use, provides socially shareable content, and prepared the public for what's to come!  www.spectacles.com
GoPro HERO5 Black
From the depths of the ocean to the edge of space, there is no camera that has conquered the world like GoPro. A true action cam and a companion to any daredevil or global traveller, GoPro continues to lead the market on wearable cameras. Some may argue that past releases have made GoPro Inc.'s pedestal wobbly, but the company is back on stable ground thanks to the Hero5 Black ($399.99 US).
Not just a camera company and industry heavy weight, GoPro have proven themselves as a media company. Their ability to inspire users to create and capture unique content, and share it with the world has been nothing short of impressive. As an expanding community of adventurers continue to flood their social media newsfeeds with non-stop POV gold and showcase experiences that many of us only dream of.
The latest member to the GoPro family is the second camera to feature a touchscreen, and the first to include GPS technology. In addition to shooting in Narrow, Medium, Wide and SuperView the Hero5 Black has added linear mode. This allows you to fix the distortion caused when recording wide-angle photos and video.
Shooting video at 4K is pretty much standard now, and this camera can record 4K at 30fps. It's compatible with existing GoPro mounts, including the new drone, Karma. If you are one for surfing, rafting, or just splashing around, you will be happy to know that Hero5 Black is waterproof without housing for 33-feet (10-metres). Because the design had to be altered to create a watertight fit, the door concealing the USB-C and micro HMDI ports can be a little tricky to pry open. But that's a small price to pay for a gadget that can go skinny-dipping.
If there is one new feature to make note of, it's the introduction of voice commands. So the next time you are barreling down a ski hill, you can inform your device to stop recording … in seven different languages! www.gopro.com
MeCam Classic & Neo Mini
If glasses seem a little too goofy, or you don't want to dish out big bucks for a high-performance device, there are cameras that are available to help you dip your toe into the wearable tech waters. MeCam — a startup based in Los Angeles — developed a line of body-worn cameras that are designed to capture the moments you don't want to forget. The MeCam Classic ($69.99 US)  weighs an ounce, and is easily pinned to your shirt, hat, or worn as a necklace (supplied in the box).
Wearable cameras are not just for the RedBull addicted athletes, but for the parent who wants to record their child's birthday party, or for the traveller who wants to document their vacation. We become spectators in our own lives because we spend much of our time living through lenses. MeCam wants you to put down your smartphone and enjoy the moments, as they are being recorded, not after.
The latest camera to be added to the firm's collection is the MeCam Neo Mini ($129.99 US). Smaller and lighter than its predecessor, it comes in at 1.6-inches square, and weighs less than an ounce. With four standard mounts (clip, suction cup, magnet, and sticky) the camera is extremely versatile and portable. It shoots full high-definition resolution (1080P and 8MP), and the user can record in wide angle (120 degrees), or standard angle (98 degrees). The smartphone app—available on both iOS and Android—provides a variety of shooting abilities including time lapse, and 15-second captures, all of which can be uploaded to your social media channels.
So, whether it's a night out with friends, or a hike through a canyon, MeCam has a lifelogging gadget for you. Start living your life, not just documenting it!  www.mecam.me