Charisma Audio / Audiophonie
I had a chance to pop in a room hosted by Chrisma Audio with Audiophonie.  Bernard Li from Charisma Audio and Christian Pelletier from Audiophonie had put together a setup with a Well Tempered Lab Amadeus MKII TT ($4,160) running on a DPS power supply ($590).  The cartridge was a Chrisma Audio 103 MC ($1,050) outputting to a Audio Exklusiv P 0.2 phono stage ($1,520).  An Audio Space T-88A tube CDP ($2,040) was the alternate digital source.  An Audio Space Reference 3.1 KT88 integrated was serving amplification ($6,410) into Stirling LS3/6 monitors ($7,300).  This setup was one that was happy to convince any visitor of the sheer delight of vinyl playback.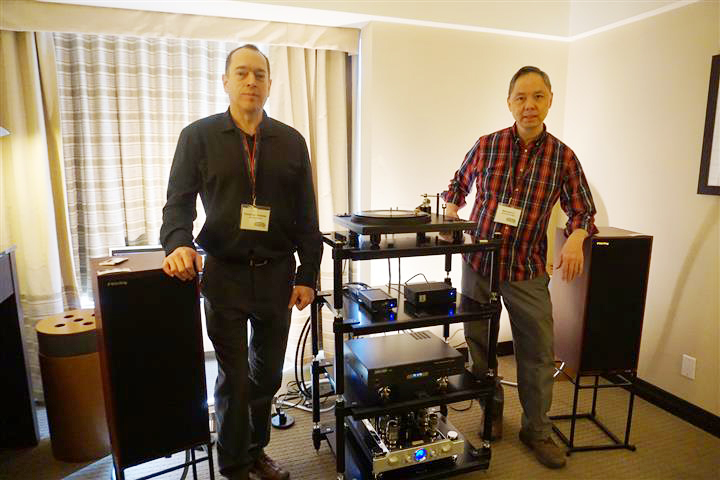 KRONOS Audio / Jeff Joseph Audio / NAGRA Audio
A massive room hosted a wonderful system comprised of a KRONOS Sparta turntable ($21,500) with Helena 10.5" tonearm ($6,500) and Zyx Omega Premium cartridge ($7,500) that was run with a True Life Audio phonostage.  The speakers were the Jeff Joseph Audio Pearl 3 ($30,000) and amplification was by NAGRA, featuring their Jazz preamp ($12,000 U.S.) and Classic Stereo monoblock amplifiers (2 x $16,000).  Cables were by Kubala Sosna and the rack was by Modulum.  This system sounded open, relaxed and natural, exuding effortless musicality.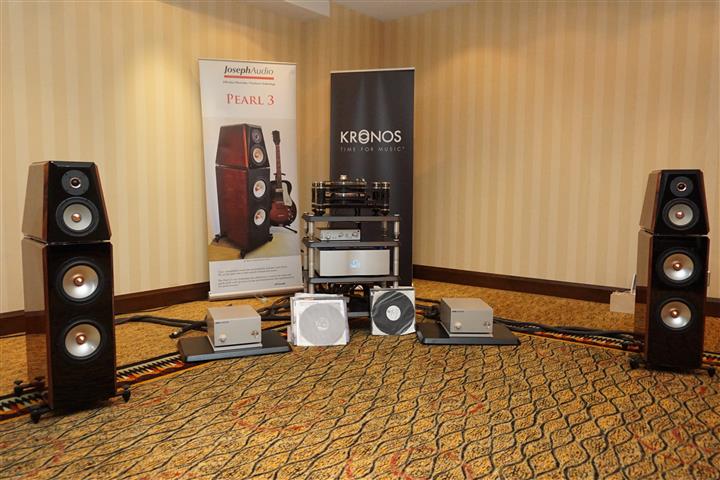 Wynn Audio
Wynn Wong was at the show representing his company Wynn Audio.  The featured system was simplistic yet opulent by design, comprised of the Goldmund Logos Tower active loudspeakers ($30,000/pr) playing music direct from a laptop via USB.  The presentation was controlled, airy and open with pristine clarity.  On static display were some other Goldmund components, of special note being the THA2 Telos Headphone amplifier ($12,000) that incorporates a USB DAC with coaxial and analog inputs.  Also, on static display was the SOtM S-MS1000SQ music server (from $3,000 U.S.)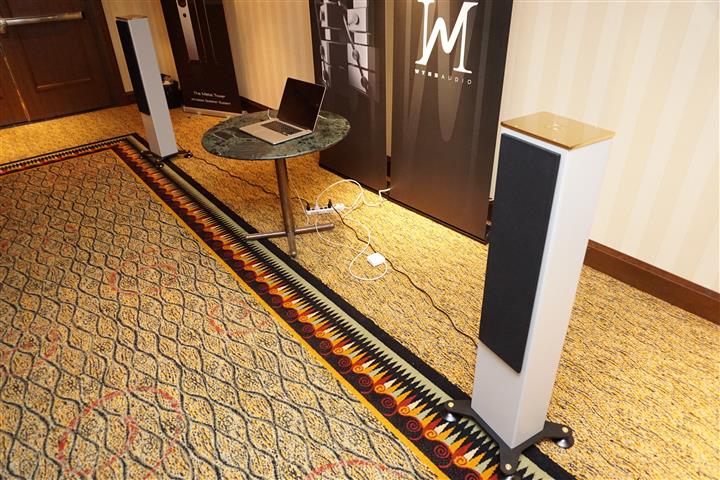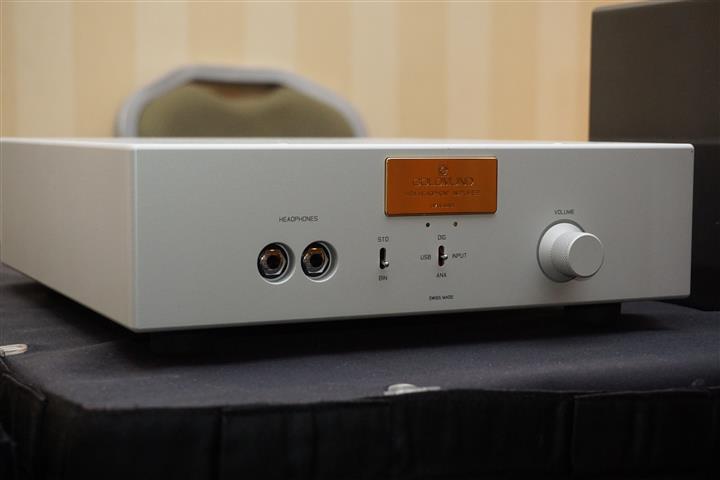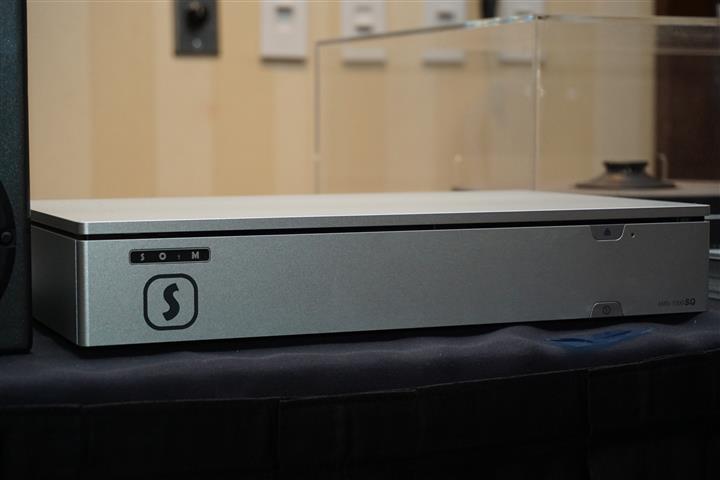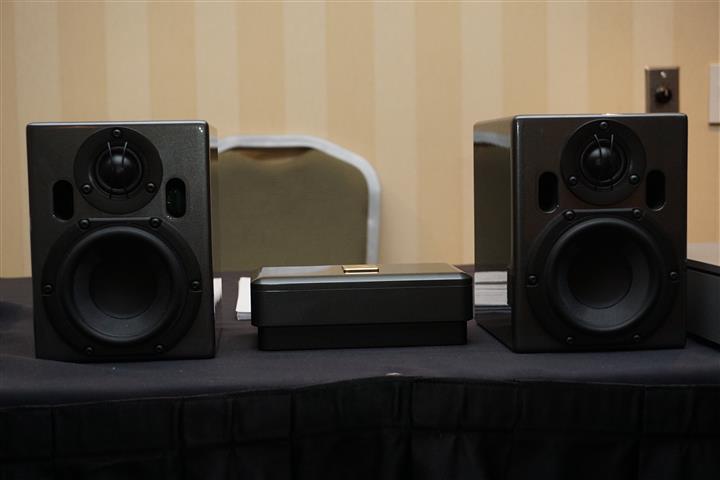 Oracle Audio with Gershman Acoustics
Oracle Audio partnered with Gershman Acoustics to demonstrate a system that incorporated brand new products from both companies.  Oracle Audio was showing an all-new "then unnamed" turntable (est. $2,000 with arm and MC-low output cartridge).  This new turntable featured a unipivot arm, with all acrylic construction and a 600 rpm motor.  Gershman's unveiling was of their all new Inspiration loudspeaker ($5,900/pair).  The phonostage being used was the Oracle PH200 ($1,800) and amplification was the Oracle SI1000 ($11,000).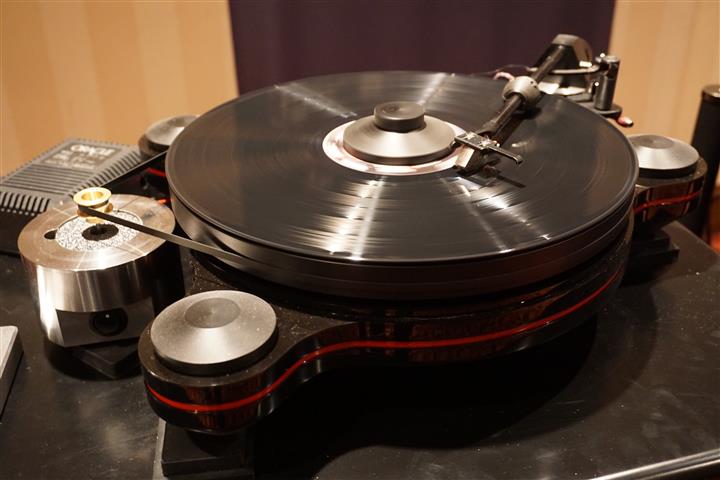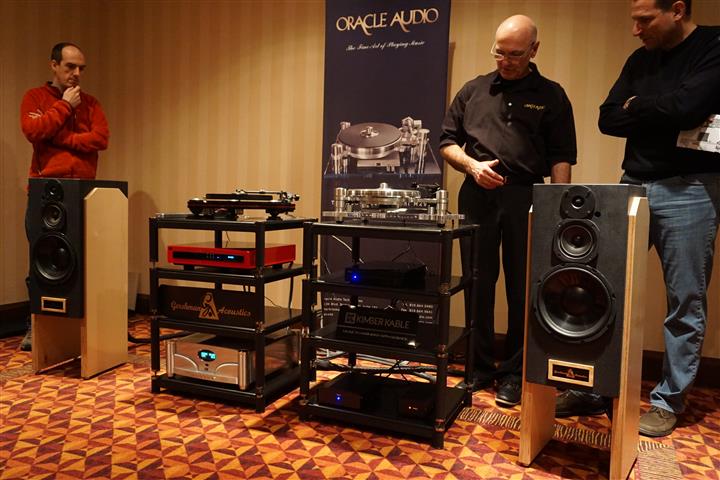 L'Atelier-Audio
L'Atelier-Audio had a beautiful sounding room that possessed enchanting micro-dynamics, liquidity and air.  The sound possessed that tube-magic, sans tubes to my surprise.  The system was fronted by a laptop running through a Metrum Octave Pavane USB DAC ($6,990) into an Audioprojekte CA-10 pure Class A amplifier with just 10 watts-per-channel ($3,990).  The speakers were French, Jean-Marie Reynaud Orfeo Supreme V2 standmounts ($13,990/pair).  Cabling was all Ocellia Reference.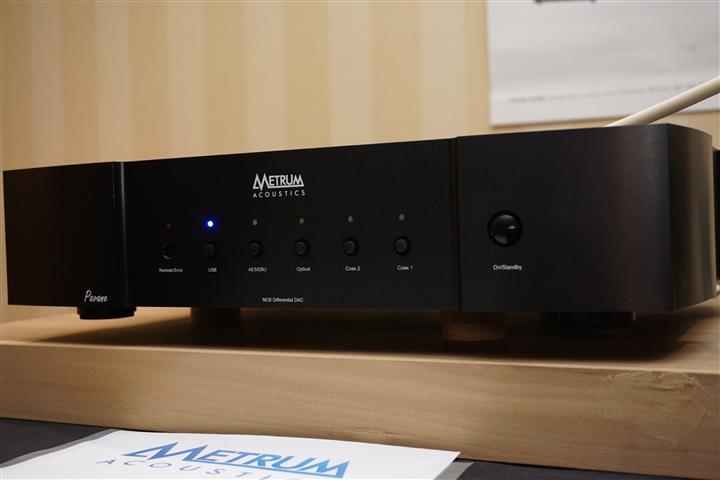 BitPerfect Sound Inc.
BitPerfect Sound is a software company that has developed an App for use with iTunes on Mac.  This software, once installed, runs in the background and takes control of music playback, optimizing it for dramatically improved playback through iTunes.  Everything works automatically once setup, which is perfect for a non-technical user like myself.  The room featured a Mac based computer system with BitPerfect & iTunes, powered by PS Audio BHK 300 monoblocks ($21,400/pair), with DirectStream DSD DAC ($7,499) and P10 power regeneration ($6,599), playing out through Focal Sopra No. 2 loudspeakers.  Music in this room was tuneful and impressively detailed.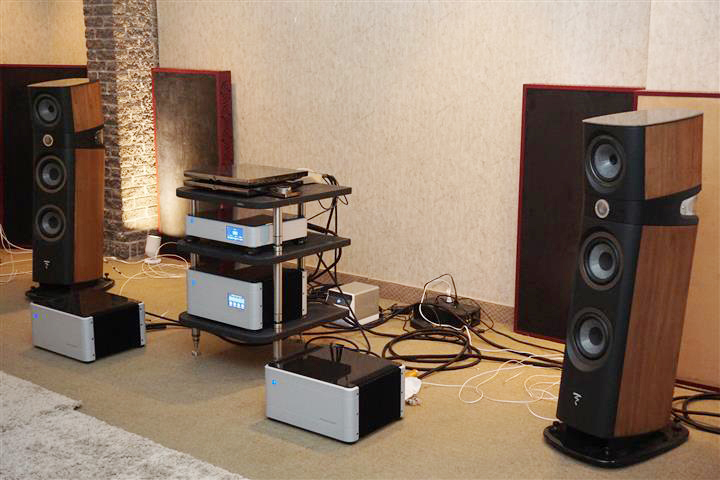 I had a great time at the show in Montreal and am so very glad it all came together – I think the ducks in the (hotel) pond were too: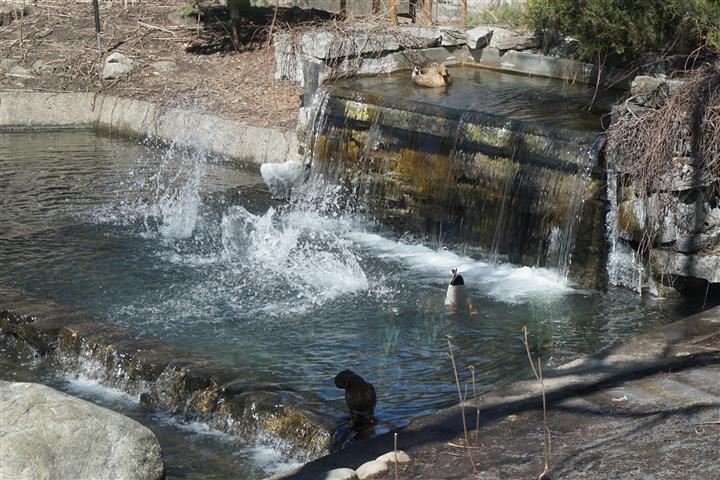 Here is to many more years of the Montreal Audio Fest!