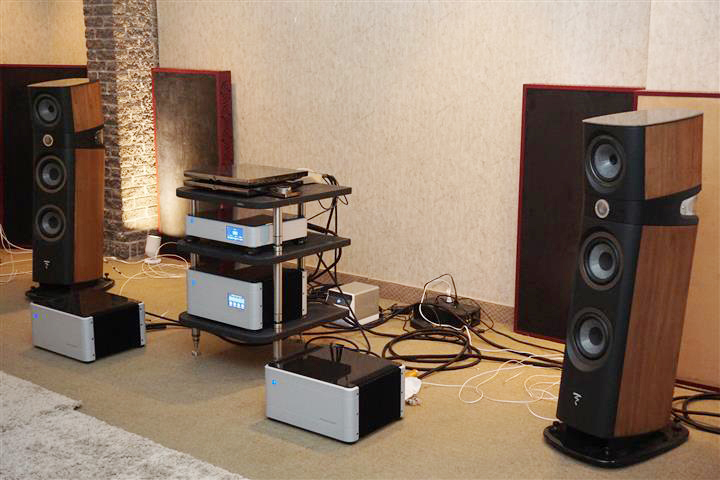 One of my favourite things to look forward to each year is my annual trek to Montreal to attend the Salon Son & Image (SSI) show.  As the days drew near to this year's 29th edition, Suave Kajko, Editor-In-Chief, CANADA HiFi Magazine and I were all ready with calendars cleared, train tickets booked and dinner plans arranged, yet nothing prepared us for the shocking news that arrived a few days before the show.  The show organizer, The Chester Group, announced that SSI 2016 would be deferred: https://www.chestergroup.org/news/2016/03/08/ssi-breaking-news-salon-son-image-2016-deferred.   Fortunately, the show was immediately resurrected by the SSI's former organizers, Michel Plante and Sarah Tremblay, as the Montreal Audio Fest, same location and dates: http://montrealaudiofest.org.  The following is just some of what I saw and heard at this year's Montreal Audio Fest.
Summit Hi-Fi (ELAC and Emotiva):
A new dealer / distributor Summit Hi-Fi was hosting a room featuring ELAC loudspeakers with Emotiva electronics.  Summit Hi-Fi is owned by a couple of young audio enthusiasts, Riz and Aamir, featured here: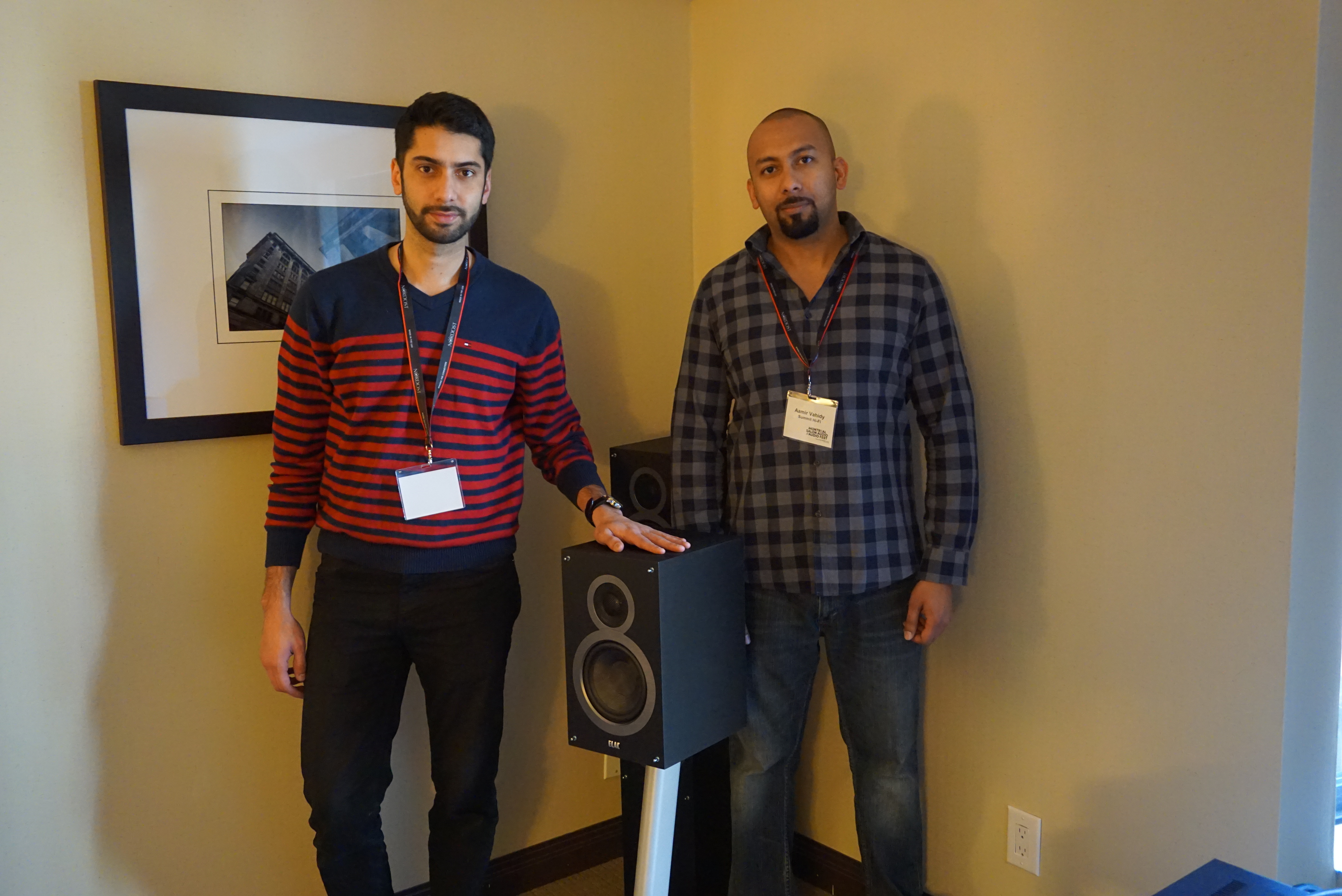 Summit Hi-Fi is now the Canadian distributor for ELAC products, having recently acquired ELAC from Rutherford Audio and is one of just a couple Canadian dealers for Emotiva products.  The featured system was made up of an Emotiva XPA-1 amplifier ($1,699), Emotiva XSP-1 preamp ($1,499) and Emotiva ERC-3 CDP/transport ($749).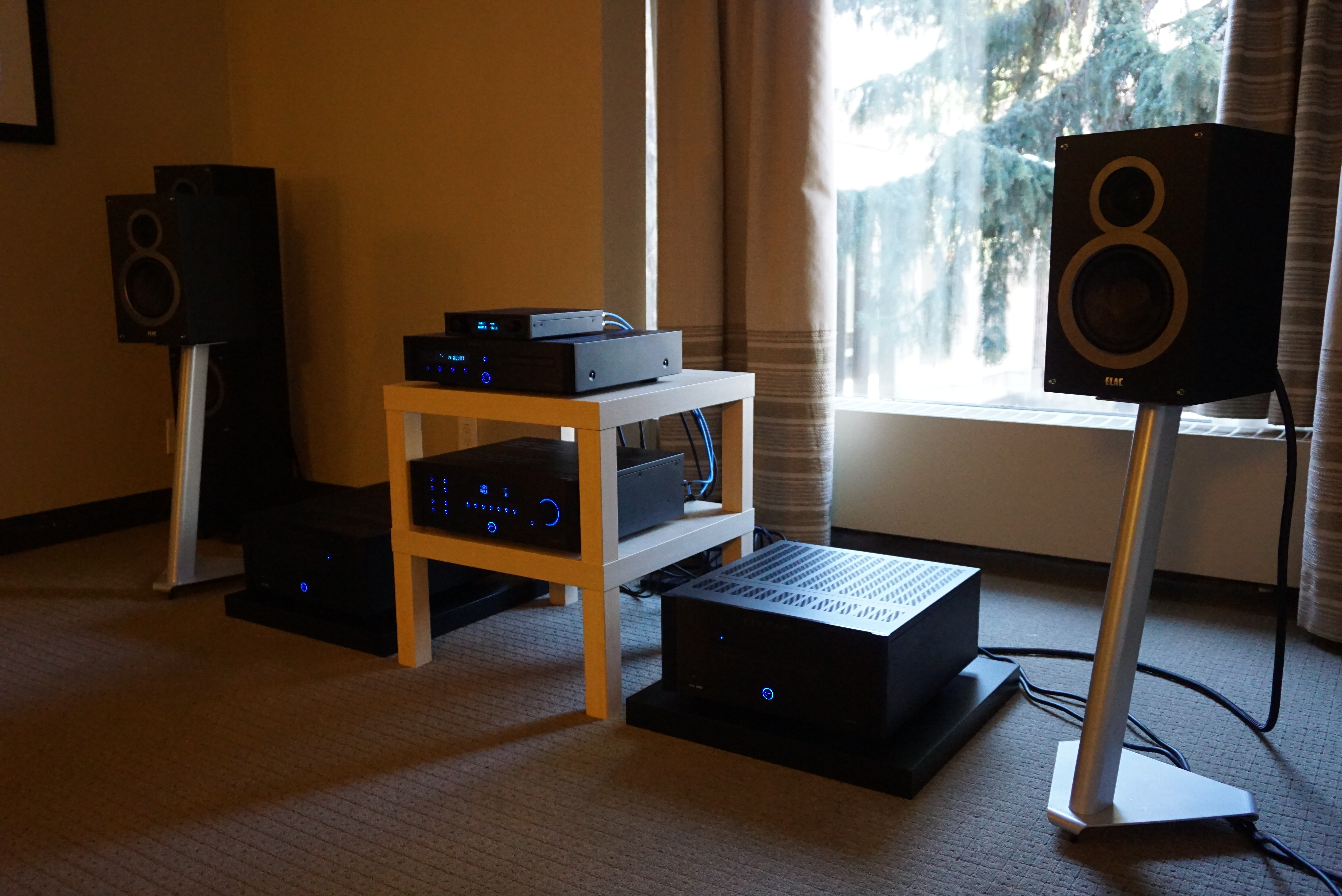 The speakers being demonstrated were the new ELAC F6 ($569/pr) and the B6 ($419/pr), though I had the chance to only hear the B6.  The system sounded rich and musical with a surprisingly smooth midrange and commendable bass weight.
Coupe de Foudre (Triode Lab with Finale) 
The local dealer Coupe de Foudre had a simple setup of a Triode Lab EL84TT integrated amplifier ($5,500, Class-A ,2 x 6 watts) playing through Finale Vavace Mini loudspeakers $3,000/pair, with an Audio Analogue Rossini CDP.  The system was compact, charming and unimposing yet the music it was playing perked up my ears; lovely presence, precision and light-footed musicality is how I'd describe the sound.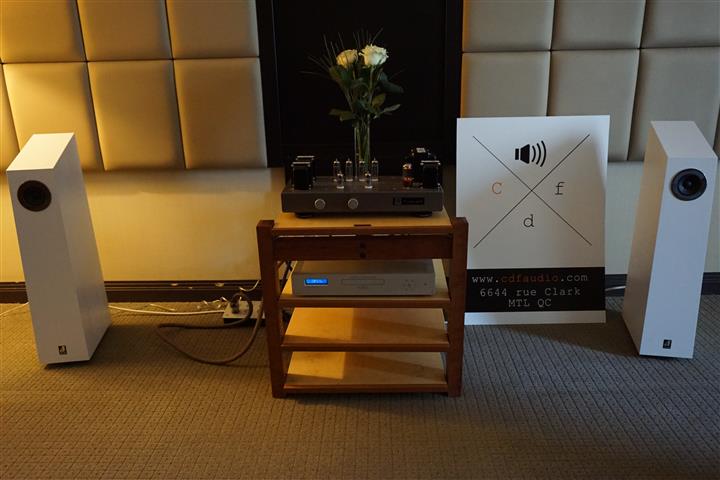 KEVRO (Monitor Audio, Cyrus Audio, Clarus Cables)
The friendly and charming Sheldon Ginn was showing off his wares, featuring the all-new Monitor Audio Platinum Series II PL500 II full-range flagship loudspeakers ($38,000/pair).  These speakers are the most expensive and sophisticated design yet from Monitor Audio.  They feature all-new drivers, including an in-house designed proprietary Micro Pleated Diaphragm (MFD) tweeter, akin to an AMT design.  The midrange and woofer drivers now use a sandwich of a low-mass C-CAM front skin, nomex honeycomb core and carbon fibre back skin, which dramatically lowers distortion.  Upstream of the PL500 II was a Simaudio Moon 870 amplifier ($22,000), with Cyrus PreDAC2 ($3,000), PSX-R power supply ($2,000), Cyrus XA Streamer/DAC ($3,500) and CD t (CD transport, $2,000).  Cabling was all Clarus Aqua and Crimson from Tributaries.  I was most impressed by the rich and full bodied sound, with life-sized images, including a vivid representation of a stand-up bass.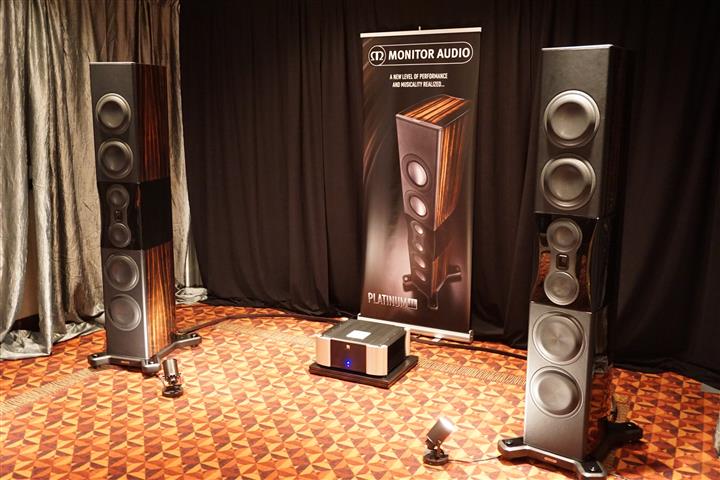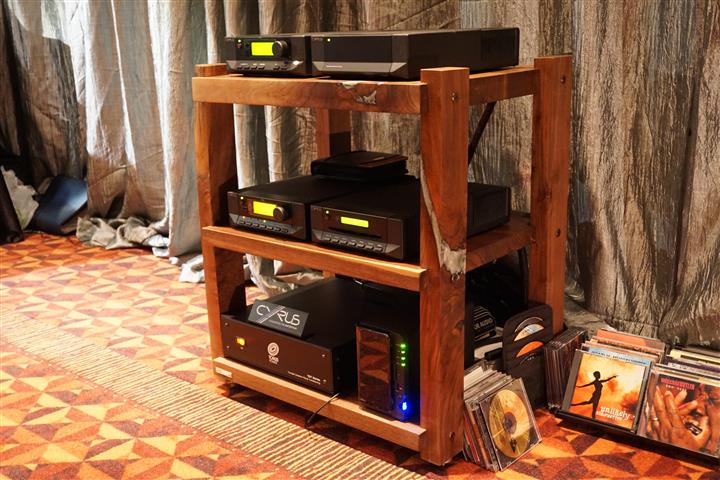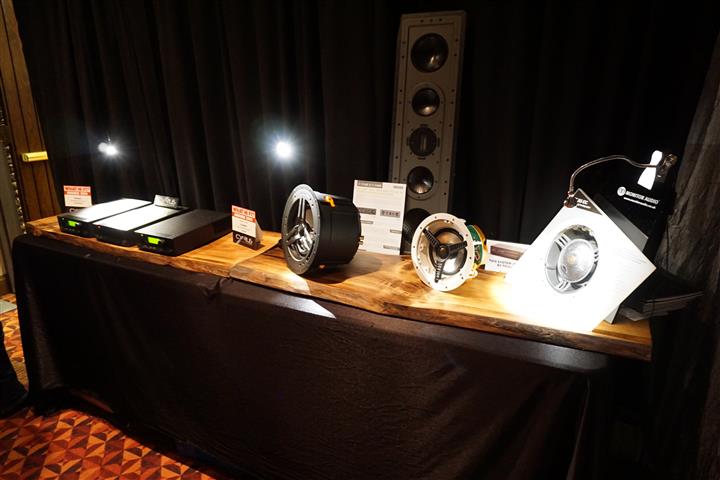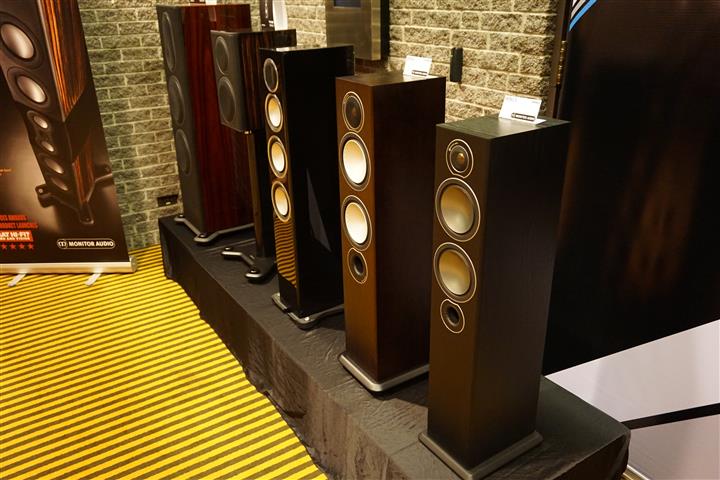 Audiopathways
Two rooms were hosted by Audiopathways, both featuring complete systems.  The first, was fronted by Raidho X1 speakers on their matching stands ($9,000).  Driving the Raidho's was a Jeff Rowland 625 amp ($17,500) controlled by a Jeff Rowland Corus preamplifier ($16,500).  The source was the new Aurender N10 Caching Network Player ($11,000), running through a Jeff Rowland Aeris DAC ($10,500).  Cables were all Transparent, including the new Opus power cables, combined with XL and Gen5.  I always find the sound of the Raidho's with Jeff Rowland amazing, and this room didn't fail to amaze.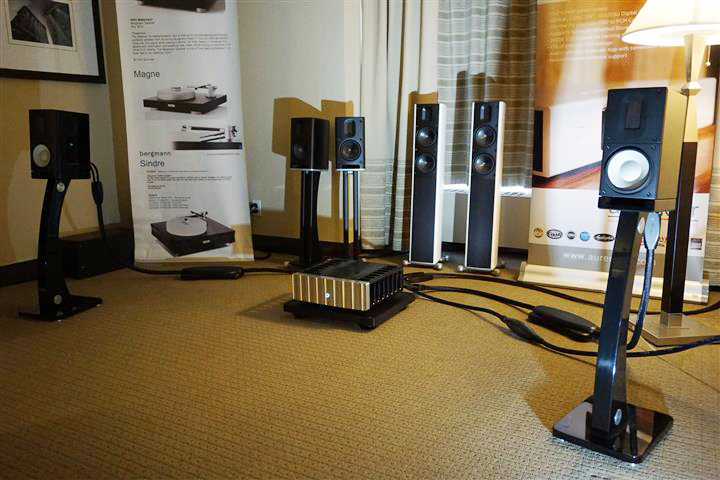 The second room, paired a Meridian Sooloos Control 15 player ($7,000) with a Meridian 818 preamplifier/DAC ($16,000) connected to a pair of Avantgarde Acoustic Zero 1 XD active loudspeakers.  The Avantgarde Zero 1 XD is a very unique and impressive looking loudspeaker and sports some amazing technology, including built-in tri-amplification (Class A to the tweeter and mid, with Class D for the woofer).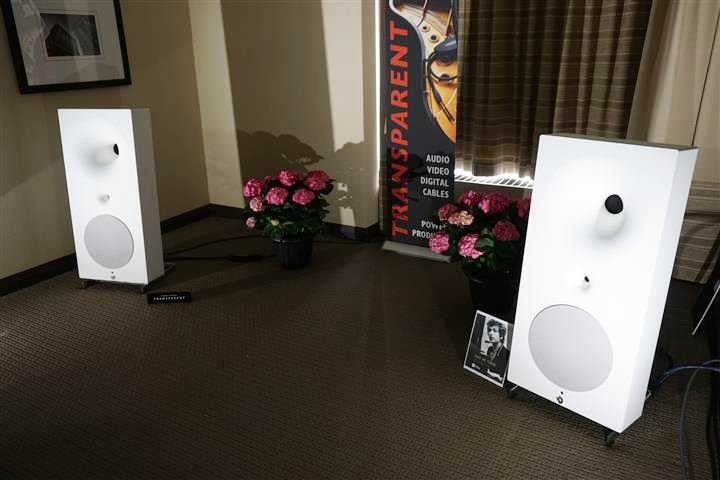 VPI (with Simaudio and Jeff Joseph)
I've been a VPI fan for some time now and use their Scout table in my reference system, so finally meeting Matt Weisfeld, Head Honcho at VPI, was a thrill in itself, only perhaps eclipsed by a demo of VPI's Avenger turntable.  The VPI Avenger with the JMW-10" 3D printed arm ($9,500 U.S.) was hooked up to a VPI Speed Control ($1,200 U.S.).  On the arm was mounted a VPI special edition Soundsmith Sussuro cartridge with a ruby cantilever.  Amplification was by way of a Simaudio 600i playing out through Jeff Joseph Pulsar loudspeakers ($7,700 U.S.).  While I was in the room, Matt threw on a Metallica album and I was amazed by the authoritative way that the Avenger delivered the sound  – detailed and dynamic with a very low noise floor.  This room was packed, as it should have been given the fine sound and fine company.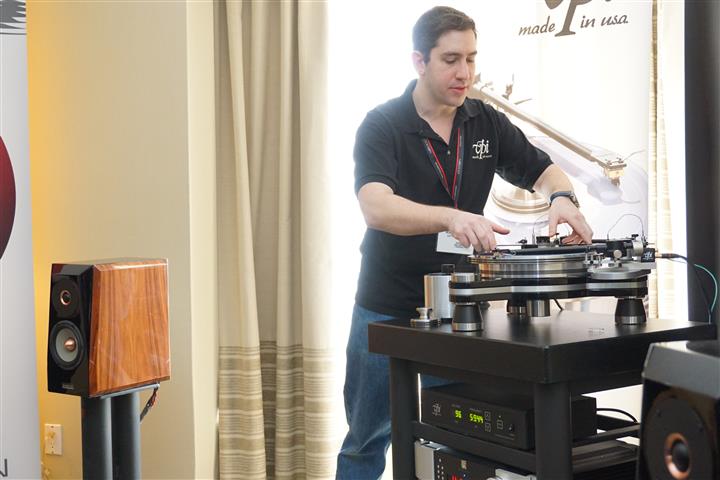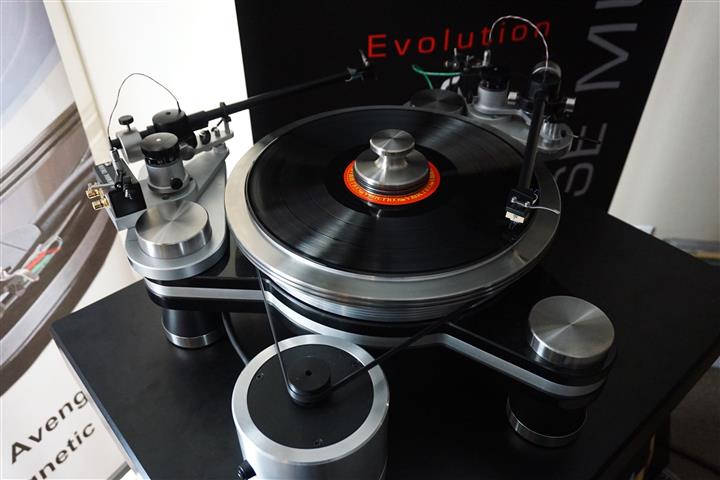 VMAX (HEGEL and Amphion)
Richard from VMAX was hosting a lovely room showcasing HEGEL and Amphion products.  The featured system in the room was made up of an all HEGEL stack, including their H360 integrated ($6,500), CDP2A ($2,700) and HD30 DAC ($5,500).  The speakers were the new (1st Canadian showing) Amphion Argon 3S ($3,780 to $4,150 finish dependent).  The sound here was as I've come to expect from the HEGEL / Amphion pairing, having accurate timbre, lovely detail and a delicate treble.