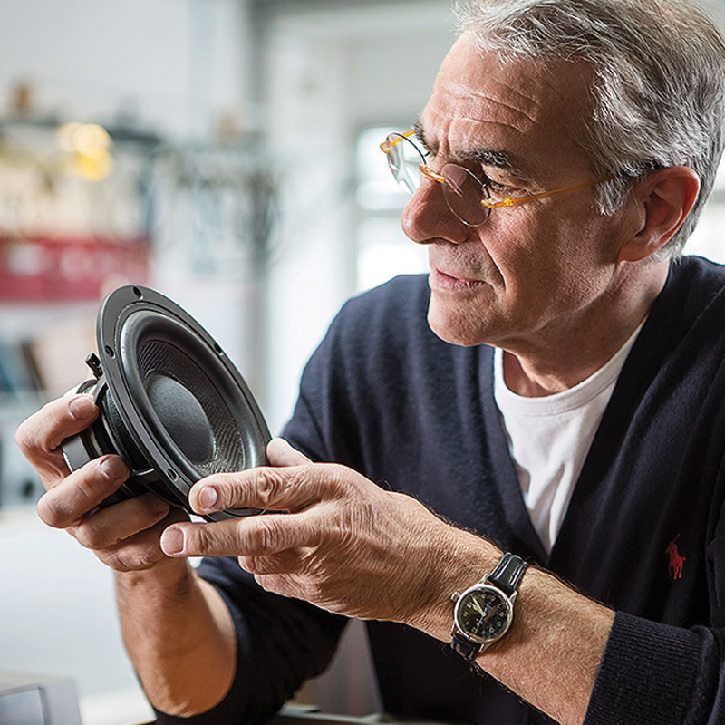 The world of hi-end audio mourns the loss of Dieter Burmester, founder and CEO of Burmester Audiosysteme GmbH, who passed away in Berlin after a short battle with a severe illness, on August 15, 2015. The following is an extract of the announcement made by Burmester on this tragic loss:
Dieter was an internationally admired pioneer. Many of his legendary audio components have become known as artifacts of the high-end world. His passion for music and its reproduction at the highest levels of quality, his creative energy, and his captivating enthusiasm inspired him to develop and realize extraordinary projects.
Easily his most extraordinary undertaking was the founding and leading of one of the world's most highly regarded luxury audio brands: Burmester. The company of his namesake began in 1976 as a byproduct of Dieter's engineering and audio listening passions. Today it has a global reputation for uncompromising sound and craftsmanship in all its home audio electronics and speakers. It also has become the household name for German luxury car audio systems. Ten years ago Dieter led the company to new realms by accepting the challenge of implementing the experience of high-end sound into the Bugatti Veyron. Following that project's success Burmester now offers high-end sound for premium Porsche and Mercedes-Benz cars.
The loss of this great man will have ripple effects across the globe. "Dieter Burmester was more than just a partner in business he was a dear friend that will be missed more than words or emotions can express," says Robb Niemann, CEO of Rutherford Audio, Burmester's North American distributor. "His passion for excellence in everything is a character trait that I have learned from and trust that I will be able to carry through my days."
Nonetheless, the amazing team he left behind will go on to achieve and innovative as strongly as ever. For Dieter, sharing his passion, profound knowledge, and expertise in the art of hearing was a labor of love. "I am confident in the team that is in place," says Robb, "And glad to hear that Dieter had everything arranged to carry the company forward for years to come. We look forward to sharing his vision through many years in partnership with the team in Berlin." Burmester is in good hands, and together with his wife Marianne Burmester, the team in Berlin will continue to run the company as Dieter would have wished.
Look for more information on this as well as Burmester products at Rutherford Audio, the Canadian distributor's website: http://www.rutherfordaudio.com