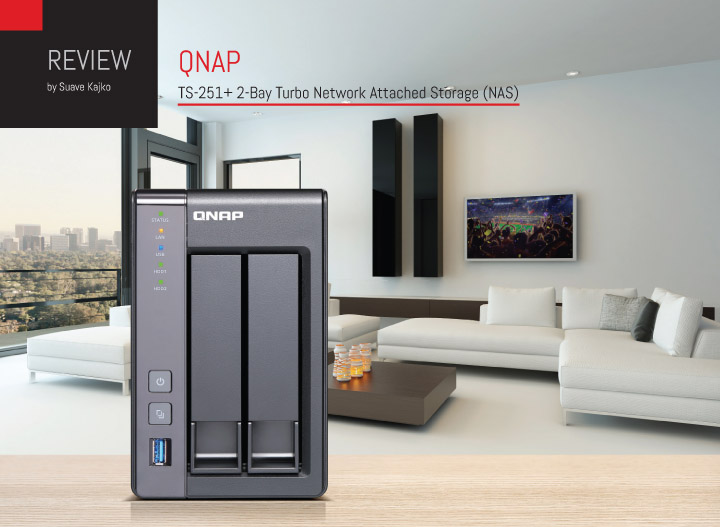 Love it or hate it, we live in a world driven by data. Everything from your favourite TV shows to family pictures and work files reside as data on some type of a storage device. The trouble is that our data is usually scattered among a number of devices such as desktop computers, laptops, smartphones and tablets. As a result, locating a specific file can be as much fun as trying to find a lost friend at a big music festival, where cell phone reception is spotty at best. So wouldn't it be great if you had a centralized storage device for all your data, one that would allow you to access these files from anywhere on the planet?
You may have never heard the term Network Attached Storage (or NAS) but in fact, this product category has existed for a number of years now. Those who already have one in their home or office probably couldn't imagine life without it. So what is a NAS you ask? A NAS is essentially a mini-computer dedicated to file storage, sharing and data backup, allowing you to access the files from all devices connected to your home network. It also allows you to access your files remotely over the internet via your laptop or smartphone while travelling. In a home setting, a NAS is commonly also used as a media center, used to store video, music, pictures and documents. These files can be accessed by other computers on your home network, as well as TVs, smartphones and tablets. In a business environment, a NAS is typically used to share files between co-workers in remote locations, and configured with advanced security settings. If you have security cameras in your home or business, a NAS can also be used to store loops of security video footage. Regardless of the setting, a NAS basically allows you to set up your "personal cloud" storage with a massive amount of storage space, and without any monthly fees. NAS servers were once relegated to the world of computer geeks because they required a lot of technical know-how to configure and operate. However luckily companies like QNAP, have developed app-based NAS computers that are much easier to set up and friendlier than ever to use.
QNAP, which is short form for Quality Network Appliance Provider, is a Taiwan based company that was founded in 2004 and expanded rapidly to make its products available worldwide. In addition to a full range of consumer and business NAS solutions, QNAP also offers a great selection of network video recorder (NVR) surveillance products.
In this article, I take a detailed look at the QNAP TS-251+ NAS model from the company's "Home & SOHO" product range. Priced at $349 US, this unit is equipped with a Quad-core Intel Celeron 2.0GHz processor, 8 GBs of RAM, 2-hard drive bays, real-time & offline 1080p video transcoding, and a 1080p video output via an HDMI connection. An HDMI output is a bit of a rare gem on NAS devices and makes this QNAP stand out from the crowd, it also makes it perfectly suited for use as a home media centre. Other highlights include 2 x Gigabit LAN ports, 2 x 3.0 USB ports and 2 x 2.0 USB ports. To see full specifications, please visit www.qnap.com. As with most NAS solutions, the user needs to provide their own choice of hard drive(s). The TS-251+ is compatible with standard 2.5" and 3.5" drives as well as Solid State Drives (SSD). A small remote control is provided to make multimedia playback on your TV a snap.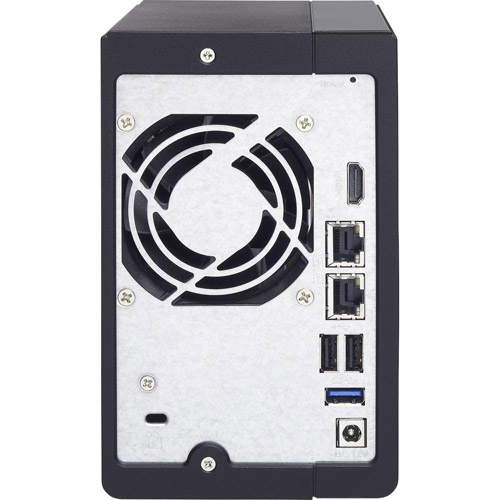 Out of the box, you can have this QNAP running in about 30 minutes with the default settings but as with any computer system, there are near limitless ways to tweak its configuration. Advanced users can configure this QNAP as a Virtual Machine (VM), which allows you to run software on different operating systems. The hard drives can be installed in a RAID 1 configuration for data storage redundancy, in case one of the drives fails. A RAID 0 configuration is also possible, if you prefer speed over redundancy.
Initial setup of the QNAP was a breeze. I popped in a fresh hard drive, and plugged in the power and an Ethernet cable, connecting it to my home network, out of sight in a basement room. I then followed the software setup instructions in my web browser. I left all settings in their default modes, something most home users will likely do, but advanced users might want to adjust some of the initial settings. What I really enjoyed about the set up of the QNAP were the guided on-screen tutorials which clearly explained every step in detail. As with any initial computer or NAS setup, it helps to be comfortable working with computers. I ran into a couple of small issues during the setup and had to turn to Google to find a solution. Luckily, lots of solutions for QNAP products can be easily found online.