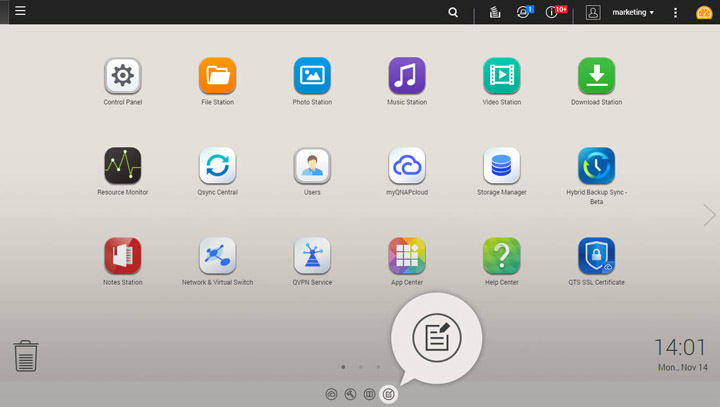 With the first-time setup completed, I was off to the races. The management and file storage of the QNAP is controlled via the QTS operating system, in an internet browser. The QTS interface offers an attractive look and layout, and app based functionality, much like the Android or iOS operating system. If you are comfortable playing on your smartphone, you'll feel right at home using the QTS operating system. When you first launch the QTS operating system, you'll be greeted with a selection of default apps, but dozens more free apps can be download to customize and expand your QNAP experience. QNAP has just about every app category covered, including backup/sync, business, developer tools, entertainment, surveillance, home automation and more.
In order to learn more about this QNAP's media server capabilities, I transferred a few movies, TV shows, pictures and music from my office computer over to the QNAP drive. Over in my living room, my Samsung smart TV immediately identified the QNAP as a new video source and the content was ready to be unleashed on the big screen. Video playback was instantaneous and smooth, and the same was true with music playback and pictures.
If you don't own a smart TV, an alternative way to set up the QNAP in your home, is to place it in your living room and connect it to the TV via the HDMI output. This will then allow you to use the QNAP Graphical User Interface (GUI) on the TV screen, as opposed to the TV's GUI. In this configuration, you can also use the provided remote control for navigating the operating system and multimedia playback. I tried the QNAP in this configuration and was just as pleased with the results of video, music and picture playback.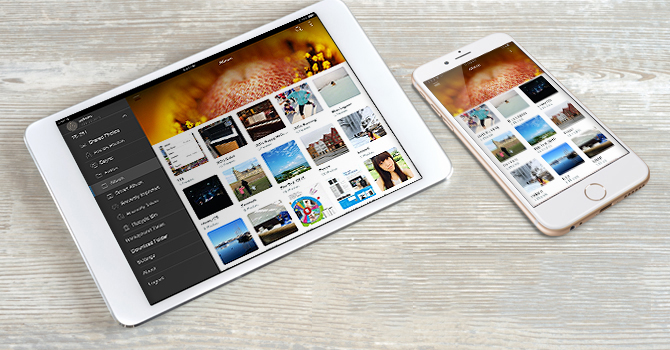 If you travel frequently for work or vacation often, you will gain even greater benefits from owning a NAS computer. Of course you'll be able to access the files stored on the QNAP from any computer connected to the internet. But what if you only have your smartphone with you? The QNAP Andriod/iOS app allows a remarkable amount of functionality. This app allows you to manage files, stream multimedia content from the NAP to your mobile device, share files and folders with others, auto-upload photos from your mobile device, and even download files for offline usage. Within seconds of downloading the app, I was able to seamlessly stream video, play music and view pictures from my NAS on to my phone. This app also lets you stream the content directly to AirPlay devices and DLNA compatible TVs. I used it a friend's house to stream a movie from the NAS drive directly to their TV. How cool is that? Equality as impressive, you can share a download link to any file stored on the NAS by email or text, or you can simply email it directly to anyone. And if that wasn't enough you can also AirPrint files to a wifi printer.
The QNAP TS-251+ is an accessibly priced and remarkably flexible NAS device. It is perfectly suited for families with multiple computers and users who desire to set up their own, personal cloud storage. I also can't think of a better solution for business owners who spent a lot of time on the road and often share files with their colleagues. If you integrate one of these puppies in your home or office, you'll wonder how you ever survived without one.
QNAP Systems Inc.
www.qnap.com
909-595-2782 (North America)
QNAP TS-251+ 2-Bay Turbo NAS
Price: $349 US