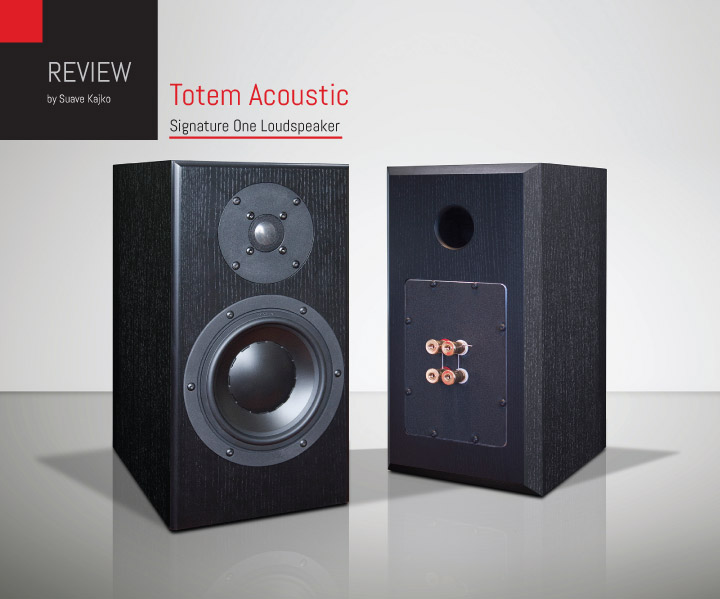 Does music move your soul? I've been fascinated by music ever since I can remember. Playing various instruments and listening to music has always made me feel good in ways that I couldn't explain. Now as an adult I understand exactly why. Research shows that listening to music improves mental well-being and boosts our physical health, among other benefits. Isn't that astonishing? I guess I'm in the right line of work.
Montreal-based Totem Acoustic, led by industry icon Vince Bruzzese, has been in the business of making people feel good for a long time and today, the company has a lot to be happy about. This year marks the Totem's 30th birthday and things have never looked brighter. Since 1987, the company has developed award winning loudspeaker designs that connect music lovers around the planet with their beloved music in the deepest of ways. Totem is also one of the very few hifi manufacturers that has managed to make their products sexy and appeal to broader audiences, not just audiophiles. There's a headline on Totem's website that resonates really well with me – it reads "Music is like space travel, it brings you places". It is one of the best ways I've heard to describe music, ever. This is precisely how I feel when listening to music.
Today, Totem makes over 50 loudspeaker models, ranging from bookshelves and towers, to centre channels, subwoofers and even on-wall, and in-wall speakers. To celebrate its 30th birthday, Totem introduced a few very special loudspeakers this year, including the Tribe tower, SKY Monitor, Sky Tower and Kin Architectural series models. I had a chance to listen to the first two this spring and was very impressed with what I heard, but when I learned about the Signature One speaker, I knew that this would be "the one" (pun intended) that I wanted to bring into my listening room for a closer listen. Why all this excitement about the Signature One? It's a speaker with a great story and a promise of outstanding sound.
Back in 1987, Vince Bruzzese began work on a loudspeaker called the Model 1, Totem's very first loudspeaker. After two years in development, the Model 1 was released in 1989 and received with remarkable acclaim. It offered an exciting, highly musical performance that easily competed with loudspeakers many times larger than itself. The Signature One, the subject of this review is a highly anticipated follow up to the Model 1. But don't mistake it as an evolution of the Model 1, the Signature One is a completely new design, utilizing today's technology and crafted to modern standards. Performance-wise, the Signature One is said to deliver the same levels of vertical imaging, speed and articulation as the company's reference-grade Element Metal loudspeaker, but in a much smaller form factor. I've listened to the Element Metal on a few occasions, and so I know that's a tall order.
Let's take a closer look at the Signature One. Its design marries a 6.5" mid/bass driver – derived from Totem's popular Forest model – with a 1" SEAS tweeter. The mid/bass driver has a massive 3" voice coil and is said to effortlessly handle dynamic peaks up to 600 watts, without distortion. The tweeter, housed in its own chamber, features a metal dome made of an aluminum/titanium alloy. The speaker's nominal impedance of 8 ohms, makes this a much easier speaker for amplifiers to drive, versus the 4 ohm impedance of the Model 1. This carefully designed drive combination creates a synergy between them resulting in spectacular phase linearity and uncanny holographic imaging.
From the outside, the Signature One is a classically styled speaker, offering an ageless design. It looks like a traditional speaker box and it shouldn't look aged a decade from now, unless all speakers suddenly become egg-shaped. As a matter of fact, the cabinetry is a single piece monocoque design chassis for better structural integrity just like a Formula 1 race car, featuring lock miter corner joints with all internal surfaces that are veneered then further treated with borosilicate – the best energy dissipater for this type of application. The result is a loudspeaker built to last for another 30 years just like the original Model 1 has. How much is it going to cost you? A very approachable $2,650 US.