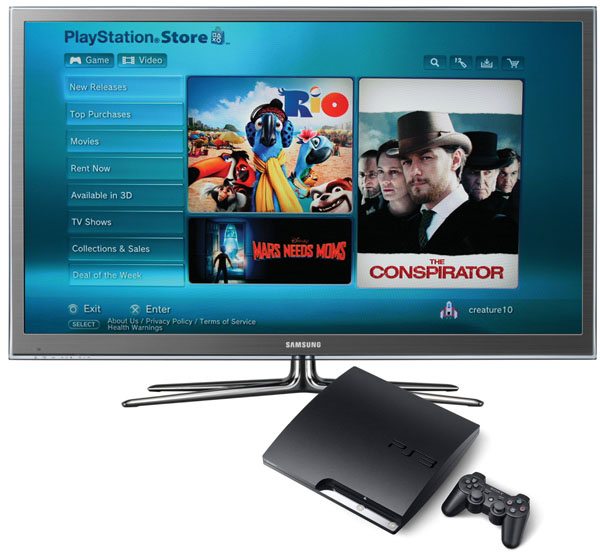 A few years back I remember a friend explaining the concept of an MP3 to me, how CD quality audio could be compressed and file sizes made smaller to the point where it could easily be transferred over our archaic Internet connections. Working in the music industry at the time, we marveled at how this would change things for us – how much easier it would be for us to get our demos to record labels overseas in the UK and Europe. We could also be sent songs that our friends had literally just finished that very day and use them in our DJ sets the same night. It was, all hyperbole aside, a complete and utter game changer. A few days later I took those first few MP3s and played them on a loud nightclub sound system and quickly realized that not all that glitters is gold. Nothing came without a price, it seemed, and as one door was opened for us (convenience) another (quality) was slammed shut in our faces.
When Suave Kajko asked me to write a feature about streaming video content over the net, and its growing popularity, I was mostly thrilled, but must admit to being more than a little disheartened. Thrilled because, as a confirmed gear head, nothing makes me happier than assembling a collection of various devices in my living room, performing "research" and then sharing what I have learned with you. Disheartened because, as a confirmed gear head, I have lived for a few years now in mild fear of the day when the convenience and ease of streaming films and TV shows would grow to the point where the average consumer was willing to sacrifice quality to make streaming a viable option versus physical media or obtaining content via a provider such as Rogers or Bell. It appears that, like it or not, that day is arriving (at the time of this writing Netflix has somewhere around 1 million customers and is growing by the month) so without further ado, let's examine how we go about getting setup to enjoy this.
Choosing a Suitable Internet Connection and Home Network Router
First a quick definition of "streaming" as it pertains to media. To stream means to access media that is stored elsewhere and sent (streamed) to you in real time over a network of some sort. Your cable company's Video On Demand (VOD) service is a prime example of this. You choose a movie from a menu, your account is billed for the movie and the cable company begins streaming the video to your set top box. The video is never actually downloaded or stored locally on your device – it is streamed in real time as you watch it. With that said, the one thing that is absolutely non-negotiable for streaming video is a high speed Internet connection. All Internet service providers (ISPs) offer varying connection speeds and limits as to how much data you can access each month.
As a general rule, the faster the connection, the better your streaming experience will be. To stream standard definition (SD) content I recommend a connection speed of at least 3 megabits-per-second (Mbps), although a 5 Mbps speed would be even better. To stream 720p high definition content you should have an Internet connection with a bandwidth of at least 8 Mbps and for 1080p content I recommend a 10-12 Mbps connection. Although these numbers are a little higher than what you might see recommended elsewhere, I have found that by giving yourself a little more headroom in terms of bandwidth (the amount of data that can be transferred at once) it allows better streaming performance. This especially holds true if someone else in your house is using the net to play an online game or download music at the same time as you're streaming a movie. The good news is that the majority of Canadians have options available to them that meet or exceed these recommendations at prices that are growing to be more reasonable as time passes and more competition enters the market. Personally I have what is ostensibly a 12Mbs plan from Rogers that I routinely get over 16Mbps on for sustained transfers, which allows me to comfortably stream the highest quality video that is currently available regardless of how others are using the Internet in my home.
When streaming movies it is important to understand that every movie that you stream uses up a certain amount of data, which is limited by most Canadian ISPs on a monthly basis. This is commonly referred to as a monthly data cap. Streaming movies over your Internet connection can very quickly use up your monthly limit and going over the limit can be pricey. My Rogers "Express" Internet plan caps out at 60 GB per month for example. Exactly how much data is used up while streaming a movie depends on which streaming content provider you're using. To give you an idea, when using the "Best" quality setting Netflix uses about 1 GB per hour when streaming a standard definition movie and about 2.3 GB per hour when streaming an HD movie. Therefore an average 2 hour movie streamed in HD will cost you about 4.6 GB. If your monthly limit is 60 GB, it amounts to roughly 13 movies per month (or 1 movie every 2.3 days) – and that's not taking into account the amount of data that you use monthly for surfing the Internet.
Once you've selected a suitable internet connection, you will very likely also need to purchase a home network router. A router splits the Internet signal from your ISP and allows other devices such as computers and video game consoles to connect to your home network and the Internet simultaneously. There are many options out there for routers, both wired and wireless and again, as a general rule, the faster the router, the better your streaming experience will be. If you chose to go with a wireless model, I recommend getting an 802.11N model, which is the fastest and most powerful iteration of the wireless networking standard. Although some report issues when streaming video (especially bandwidth-hungry HD) over a wireless network, my experience has proven that as long as you have a powerful enough router you should be able to enjoy clean, stutter-free playback of even 1080p streaming video. Naturally there will always be exceptions, some due to the home's construction, some due to interference from other devices, so a little experimentation might be in order.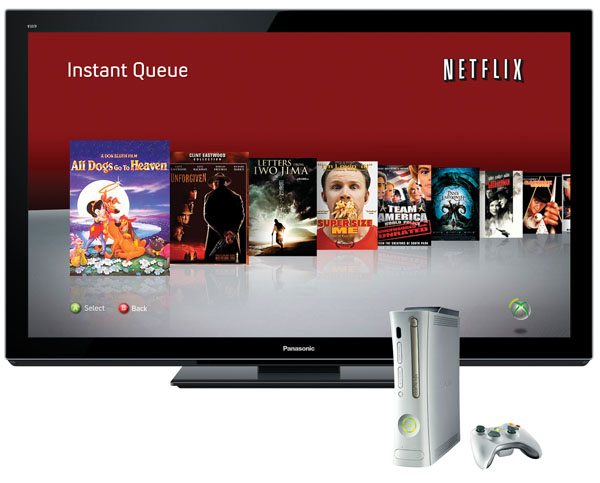 Streaming Content Providers
Once you've chosen the right Internet service and setup a home network, you'll need to ask yourself – what do I want to watch? Answering this question will help you determine which streaming video component you'll need to purchase. Currently there are several streaming content providers who allow you to access their content for a monthly subscription fee, or to purchase content a la carte.
The giant in the subscription arena is Netflix, a service which is still relatively new to Canada despite having been available in the US for quite some time now. Netflix is an on-demand, streaming-only service which offers the subscriber unlimited films and TV shows. Content is streamed in up to 1080p video (1080p is currently available on the PS3 only) and with up to 5.1 discrete Dolby Digital surround sound. At the time of this writing, I have to say that the content available to Canadian Netflix subscribers is still sorely lacking. While Netflix does offer Hollywood blockbuster films, the selection isn't great and most of them are older titles. The majority of the content consists of lesser known films, B-grade movies and a good chunk of reality TV content, much of which I was unfamiliar with prior to signing up. A quick glance through the entire catalog of films and TV shows available to Americans reveals exponentially more content, and especially more current content. I'm certain that this library will grow with time and appeal to more potential subscribers in the future. The attractive thing about Netflix is that it costs just $7.99 per month (with a free trial month to start you off), so as long as you watch two movies per month it essentially pays for itself, versus renting movies from a video store. To help consumers deal with their monthly Internet data caps, Netflix allows you to choose one of three streaming video quality settings: Good, Better or Best. The Good setting uses up to two-thirds less data than the Best setting, although as you might imagine it does come with a sacrifice of video quality.
If you are looking for more current content you would be well advised to look at Apple's iTunes store, which rents and sells movies and TV shows in both SD and HD. The iTunes store's offerings are a little more "in-line" with what you would see at the video store, with most new releases being available at or around the same time they are released on Blu-ray and DVD. Unlike Netflix, iTunes offerings are a la carte, with the viewer paying per item. SD movie rentals start at $3.99, while HD movies start at $4.99. Most HD movies also come with 5.1 Dolby Digital surround sound, so for those of you keeping score thats a good few bucks cheaper than your cable company's VOD offering with better quality sound to boot! Once you have rented a movie you have 30 days to start watching it, and once you start playing it, the film will be accessible an unlimited number of times over a 48 hour period. You also have the option to buy movies through iTunes as well, and once purchased they are yours to keep forever. Purchase prices fluctuate but expect to pay around $19 for an SD new release and around $25 for an HD version.
A quick look on the TiVo website might have you think that TiVo is available to Canadian customers, however speaking with a TiVo customer representative revealed that only the standard definition TiVo boxes (series 1 and 2) work in Canada, and sadly they cannot access any of the streaming content from TiVo partners which include Netflix, Hulu, Amazon VOD and Blockbuster On Demand. This renders TiVo rather useless in Canada.
Many of you who have friends and family in the US may have heard of several other streaming content providers such as Hulu, Amazon VOD, Blockbuster On Demand and VUDU. These services, along with the more advanced Netflix offering, allow Americans to realistically "cut the cord" to over-priced TV cable companies and avoid exorbitant monthly charges. Popular TV shows from most networks and many cable channels, Hollywood films, indie films, concert documentaries, all are available to stream for a minimal fee. Well, I hate to be the bearer of bad tidings, but at the time of this writing there is no way to legally access any of these services in Canada. Judging by the glacially slow rate at which Netflix has been adding content it's tough to predict when, if ever, these other services will make their way north of the border.
Video Components That Allow Streaming
Once you have chosen which type of service you want to use to access streamed content, you'll need to decide which device (or devices) you're going to view that content through. Many new TVs have built-in streaming applications that allow you to connect to streaming services like Netflix. Currently Netflix can be watched on certain TV models from LG, Samsung, Sony, Toshiba and Vizio. Many Blu-ray players also allow access to Netflix including models from LG, Samsung, Pioneer, Sony, Toshiba, Panasonic and Insignia. Then there are game consoles like the PlayStation 3, Xbox 360 and the Nintendo Wii which allow access to Netflix. In addition to watching Netflix movies, the PlayStation 3 will let you rent or purchase movies and TV shows through its PlayStation Network – the selection is surprisingly large and new offerings are added often. The PlayStation Network even offers 3D movies. The Xbox 360 also allows owners to rent or purchase movies through its Xbox LIVE (Zune) network, although the selection of movies to Canadian viewers is very limited at this time. The Nintendo Wii is the most limited of the three video game system, offering streaming only through Netflix and only in standard definition.
There are also numerous other dedicated set top boxes available today such as the D-Link Boxee Box ($199.99, no on-board storage), the Western Digital TV Live Hub ($199.99, has a 1TB hard drive to store content locally) and Apple TV ($119, no storage). All of these devices offer access to Netflix and other popular web-based content. Naturally, Netflix can also be accessed on your home computer, the iPad and other tablets, the iPhone as well as Android and Windows phones.
Please check out the next issue of CANADA HiFi in which I will share my streaming experiences and compare video quality between discs and the various streaming content providers.