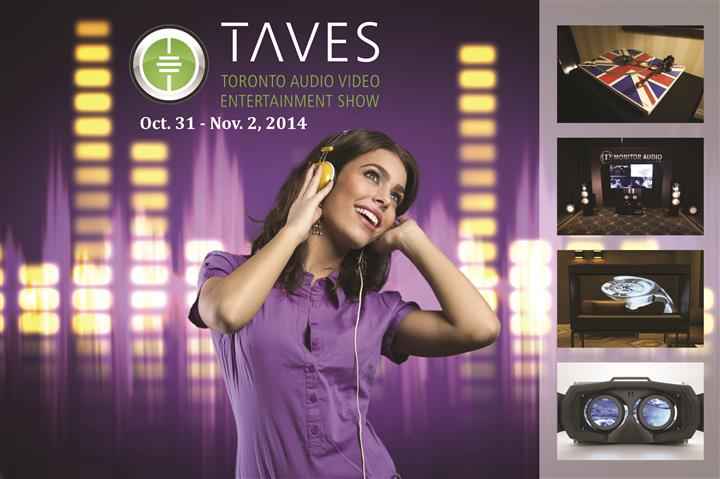 This October 31st to November 2nd, the TAVES Consumer Electronics Show is set to become the ultimate event for Canadians who are passionate about technology.  The show will astound visitors with the latest and greatest technology, home audio, home theatre, electronics gadgets, digital photography, and a preview of many prototype products not yet available for purchase.  New for 2014, the show will feature a "New Technology Arena", the "Jolt Art Gallery", a "Digital Photography / Imaging" area as well as a dedicated "Headphone / Portable Audio" section.  Hosted at a brand new venue – the Sheraton Centre Hotel, in downtown Toronto – the show floor will greatly expand this year, featuring a significantly larger number of exhibitors than ever before who will showcase many previously unseen product categories.  As the trend continues for consumers to purchase an increasing number of products online, TAVES is the definitive place to see these products with your own eyes – especially since many of these products are not even available at brick-and-mortar stores.
Introduced for the first time in 2014, the "New Technology Arena" will enable visitors to see groundbreaking technology products and prototypes – many funded by Kickstarter and Indigogo crowd-funding campaigns.  This portion of TAVES will showcase innovative, futuristic technology products that consumers only ever read about online.  Spearheading this new section will be a holographic display company from Montreal called Moon Media.  Yes, you read that correctly, holographic displays are coming to TAVES this year!  Our long-time dreams of playing 'holochess', just like Chewbacca and C3PO did aboard the Millennium Falcon, aren't as far away as you might think.  Moon Media is actually bringing much more than this to the show, but we don't want to spoil all the surprises.  Some of the other highlights of this section will include 3D printers, 3D replicators, an Oculus Rift virtual reality area with prototype video games being shown, the Tesla full-electric vehicle and even mind control devices that let you control your smartphone and tablet just by thinking about it.  The Oculus Rift is bound to be a huge hit with technology and video game fans.  This is one of the first times anyone will have the chance to experience first-hand what the media and insiders have been raving about for months. If you've ever wondered what the future looks like, the "New Technology Arena" at TAVES is something you simply can't miss!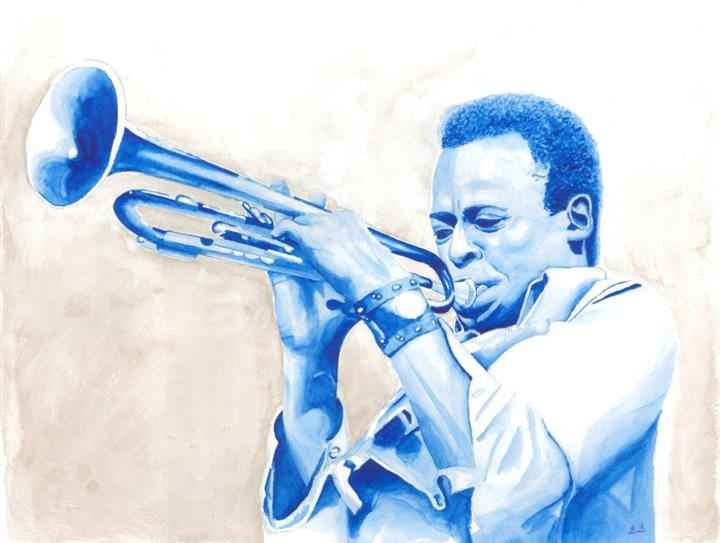 Also brand new for 2014 is the "Jolt! Art Gallery", presented and curated by OCAD U, York University, Centennial College and the Brockton Collective.  The gallery will feature over 120 original pieces of artwork from top local artists, spread throughout the entire TAVES show floor, and draw a connection between consumer electronic designs and various forms of art.  All of the artwork will be available for purchase at the show.  A photography competition between students from the presenting schools will be held prior to the show using Sony cameras.  The winning photographs will be displayed at TAVES on Sony's 4K UltraHD TVs in their full glory.  And if all of this wasn't enough, TAVES will also include a "Body Painting To Music" area, where visitors 19+ will be able to look at live body painting, inspired by music.  This section will feature a talented local artist named MagicFinnga Wong (www.magicfinngawong.ca). Wong will perform live painting on various canvasses, body painting as well as mural painting, in this special section of TAVES.  The audience will be able to interact and paint together with Wong on certain canvasses. The atmosphere inside this room will be enhanced by a live DJ and body painted models.  This "Body Painting To Music" area will present rare and exciting photo opportunities for all TAVES visitors who bring their cameras to the show.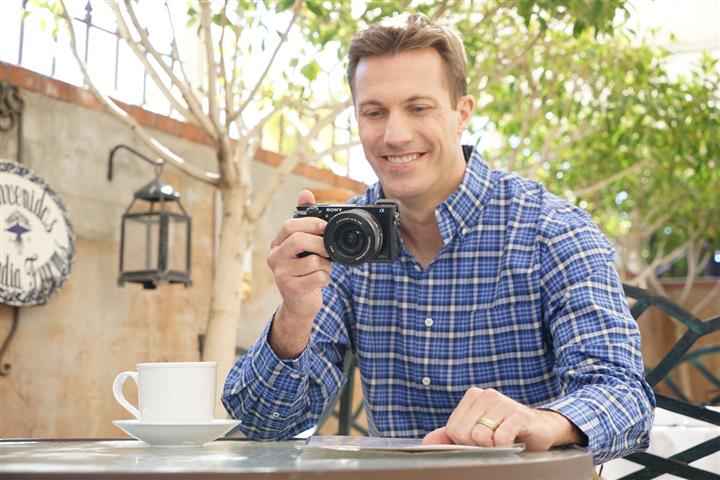 Another new addition to TAVES 2014 is the "Digital Photography / Imaging" area, where visitors will be able to discover some of the latest digital photography products and accessories, and speak to experts about brands including Sony, Canon and Nikon.  Since TAVES will connect many of the consumer electronics categories this year and show you how they integrate together, this will be your chance to see how incredibly sharp and detailed images taken by a high quality camera look on a gorgeous big screen 4K UltraHD TV.  Numerous free digital photography seminars will be offered to show visitors, focusing on how to choose the best camera for your needs and how to improve your photo taking skills.  TAVES encourages all visitors to bring their own camera to the show and take pictures!
Rounding out the new additions to TAVES this year will be a dedicated "Headphone / Portable Audio" section.  Inside this section, visitors will be able to discover what it means to listen to their portable devices, like smart phones and tablets, through a higher quality pair of headphones or earphones.  With dozens of different headphones to try, we encourage music lovers to try their own portable devices loaded with music.
As visitors have come to expect from past editions of TAVES, this year's show will showcase the latest and greatest innovations in audio technology, home theatre and television that let you experience the full glory of music, movies and video gaming. TAVES is specifically designed to give consumers a sneak peak at the hottest products coming out for the holiday season and many product that won't be hitting store shelves until the new year.  This year's show will offer the largest-to-date show floor, spanning four floors of the Sheraton hotel, where products from many of the major brands will be demonstrated.  In addition to visual entertainment, many high quality audio brands that are well known among true music lovers will be demonstrated from companies including: Sony, Bryston, Paradigm, Anthem, NAD Electronics, ARCAM, Mark Levinson, Monitor Audio, Cambridge Audio, Focal Speakers and SVS Sound.  We are delighted that Sonic Boom, one of Canada's largest music retailers, will be participating for the first time at TAVES – offering a high quality selection of new and previously enjoyed LPs, CDs as well as accessories.
Retailer Canada Computers will also play a big role in this year's TAVES, showcasing cutting edge innovations such as LG's surprisingly affordable OLED curved screen TVs, a car racing game simulator frame that immerses the player with a panoramic view of three screens, Canon and Nikon digital cameras, as well as all sorts of other amazing audio and video products.
TAVES offers visitors insight from some of the best tech gurus in the business including broadcaster Marc Saltzman who will be delivering a seminar on the "Top 10 Tech Trends Worth Getting Excited About".  Other seminars from industry experts will showcase the latest ideas and technologies for wireless integration from mobile devices; and home theatre that will let you take your favourite mobile experience and integrate it seamlessly into a state of the art home theatre environment.
For more information about TAVES or to purchase tickets, please visit www.taveshow.com.  Tickets are $22 for a one-day pass and $30 for a three-day pass.TAVES runs from Friday, October 31st to Sunday, November 2nd.  You can save $4 off admission (until offer expires) here: https://novo.press/save-4-off-taves-admission/
TAVES 2014 Show Highlights
–          Explore a show floor of nearly 300 brands of consumer electronics products
–          Enjoy a great selection of free seminars – covering topics of audio, video and digital photography
–          New Technology Arena  (3D Printing, Replicating, Oculus Rift, Tesla, Mind Control Devices + more)
–          Jolt! Art Gallery curated by OCAD U, York University, Centennial College and the Brockton Collective
–          Body Painting Area with Music
–          Dedicated Digital Photography area
–          Dedicated Portable Audio / Headphone section
–          Meet distinguished tech expert Marc Saltzman
–          and So Much More!
Comments are closed.