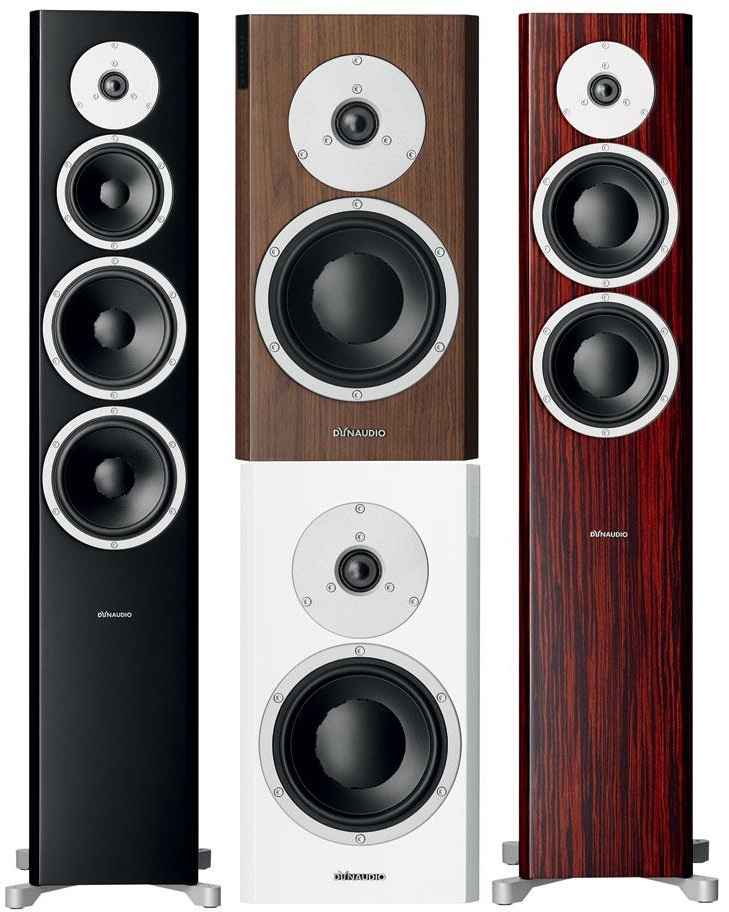 Dynaudio has just released their actively powered, digital high-resolution 24-bit/192 kHz Focus XD loudspeaker series. 
Focus XD aims to provide high-end sound performance at a new level of convenience.  Within the series are a compact 200 model, a floor-standing 400 model and a larger 600 model.  Digital source music signals are transmitted losslessly from the source to the loudspeaker drivers without analog conversion.  Focus XD brings together high-power digital amplifiers, high-performance DSP, a digital volume control and both digital and analog inputs.
Each XD model has a coaxial S/PDIF 75-ohm digital input, as well as an analog input (RCA).  Volume and tone are adjusted directly in the speakers, so only a music source is required.  The Focus XD loudspeakers can also connected to a Dynadio Hub, which also accepts digital and analog inputs.  The Hub can send the audio signal wirelessly to the Focus XD loudspeakers, making multi-source and multi-room solutions possible.
Tone control is provided by way of a speaker position EQ (equalizer).  All tonal properties are adjusted digitally and thus are lossless.  Even the input sensitivity of the Focus XD analog input can be adjusted to allow for difference output levels of music sources.
The Focus XD loudspeakers come with a black aluminum remote control and spike outrigger feet (floorstanding models).
Model Details:
Focus 200 XD – digital active-compact, 2-way, 300 watt;
Focus 400 XD – digital active-floorstanding, 3-way, 450 watt;
Focus 600 XD- digital active-floorstanding, 4-way, 600 watt.
All Focus XD models will become available in October 2014, pricing is yet to be announced.  Look for more information at: http://focusxd.dynaudio.com/
Comments are closed.