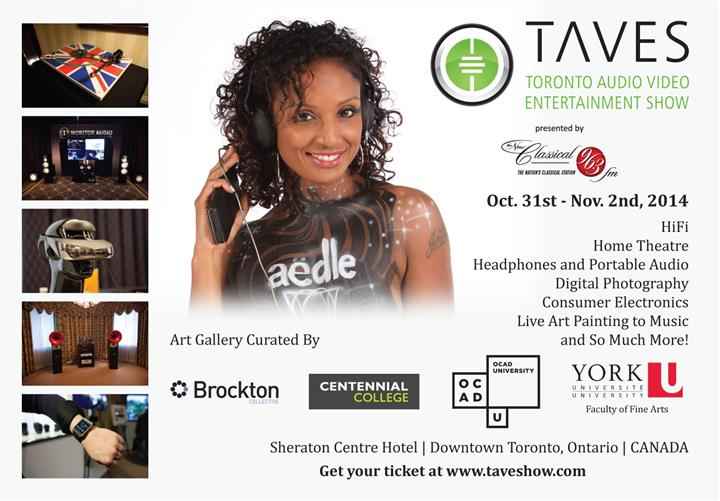 This October, the TAVES Consumer Electronics Show will be the ultimate event for Canadians passionate about technology!  The CANADA HiFi magazine is delighted to offer all of its readers a special discount code for $4 off TAVES admission for the upcoming show, which runs from October 31st to November 2nd at the Sheraton Centre Hotel in downtown Toronto.  This code is limited to the first 500 tickets and will expire on Oct. 28th, so please pick up your ticket online today!
To read all about the show, please check out our feature article "TAVES Consumer Electronics Show Preview".
To obtain the $4 discount off a 1-day or 3-day ticket, please enter the code CHFreader at  http://taveshow.com/purchase-taves-tickets.  To enter the code, please click the 'Enter promotional code' link, just above the green 'Order Now' button on the ticket page.  The discount is valid only for 1-day and 3-day adult tickets.  Feel free to share this code on other websites.
We hope to see you all at the show!
Best regards,
Suave Kajko
CANADA HiFi | Publisher/Editor-in-Chief
TAVES | President
Comments are closed.