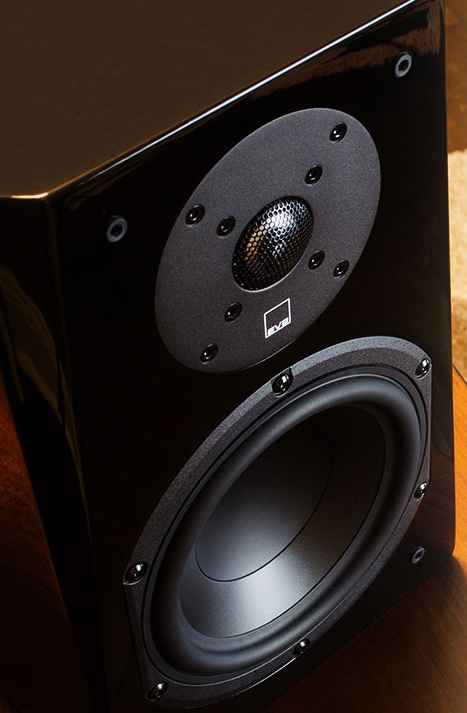 SVS has just announced their new Prime Series line of high performance speakers.  The new Prime Series incorporates trickle-down technology form SVS' own Ultra Series, at a more affordable price level.
Within the Prime Series are a tower, bookshelf, satellite and centre channel model, which in combination with an SVS subwoofer, allows for a complete home theatre setup.  Tower, Bookshelf, Center and Satellite model, the Prime Series is the American audio brand's second full-range speaker family offering.  The ultimate goal of the Prime Series is to make high-end audio inclusive and open experiences up to a broader audience than was previously possible.
The Prime has a completely new 3.5-way crossover that ensures a full, flat and seamless frequency response from the tweeter to the midrange driver, and through the two individually tuned and isolated 6.5-inch woofers. The design creates deep bass extension and a cohesive sonic presentation, with no compromises for either home theater or home stereo applications.
The Prime Bookshelf speaker uses a 6.25″ woofer that is designed to deliver deep and articulate bass and outstanding extension, courtesy of a stiffened polypropylene cone, a refined motor with aluminum shorting ring for reduced distortion, and a vented voice coil former.  The 1″ aluminum dome tweeter utilizes an FEA-optimized diffuser to deliver open 'airy' presentation and unveiled highs.
The Prime Series centre channel is also unique in that it is a three-way model.  SVS wanted to avoid the compromise in off-axis frequency performance that typical two-way centre channel models have.  The Prime Series centre channel is designed to be an uncompromised, yet affordable center channel – engineered as a true three-way, four-driver design featuring a 1″ aluminum dome tweeter, dedicated 3.5″ midrange driver and dual 5.25″ woofers.  The SVS SoundMatch three- way crossover ensures a smooth transition between all drivers for effortless projection into the room, both on- and off-axis. To avoid midrange modulation from all that woofer power, SVS mounted the midrange driver in its own dedicated and completely sealed compartment, which ensures natural and immersive dialogue clarity and vocal timbre, even during bass-heavy tracks and scenes.
The Prime Satellite aims to raise performance to an unprecedented levels for such a form factor.  The Satellite speaker stands on its own, or matches perfectly with SVS subwoofers in 2.1, 5.1 and 7.1 systems, or it can serve as the front, center, and surround speakers in a very capable, very affordable multi-channel home theater system featuring other members of the Prime family. The compact size and included wall bracket also make the Satellite ideal in locations where space is limited, but high performance is desired.
The Prime Series feature lifestyle-friendly cabinet design, available in black ash or piano gloss. Precision machined front-baffle chamfers on the Prime family were carefully engineered to reduce tweeter diffraction artifacts, as well as to tie the Prime Series to the SVS Ultra Series lineup sonically and aesthetically. Every speaker in the range has been painstakingly voiced and sonically matched with each other and the Ultra Series allowing end-users to mix and match all models, creating endless home theater possibilities.
SVS Prime Series speakers are available in a variety of two-channel and home theater packages, but can also be configured in any multi-channel array for use with Dolby Atmos or other surround sound formats. Information and pricing for the various speakers and packages is available at www.svsound.com.
Comments are closed.