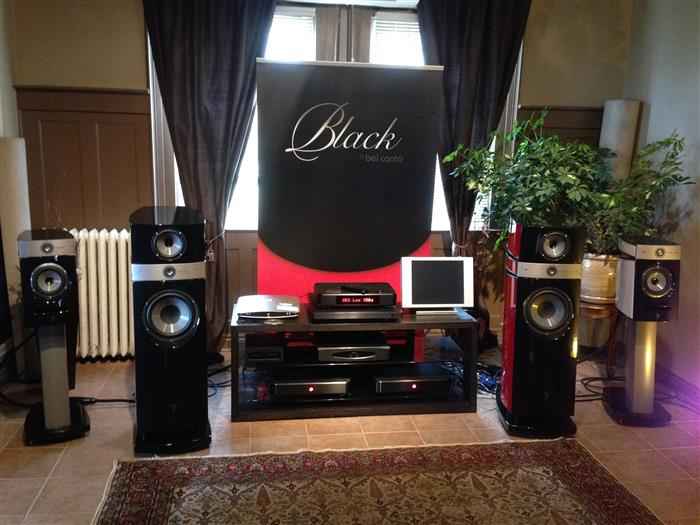 One of the reasons I enjoy visiting a store like Angie's Audio Corner on a regular basis is that I get to listen to new audio components and discover music.  There is a consistent flow of new products and innovation in the audio industry and owner Angie Lisi and her team do an excellent job of demonstrating the very latest to everyone who walks through the door.  For a music lover like myself there is no greater joy than sitting down to listen to great tunes and discover new gear.
If you have never visited Angie's Audio Corner in Richmond Hill, Ontario, I suspect you'll be quite surprised when you open the door.  This shop is unlike any other in the Greater Toronto Area in that it's actually a historic house that's been converted into an audio shop.  Each room of this two storey house serves as a audio demonstration room, and all rooms have more than one system in them.  The number of audio products here can be somewhat overwhelming.  But worry not, Angie and her staff are here to help and will happily put the components of your choice into play – the various combination of audio gear seems endless.
Below are a few pictures of the latest gear that you can experience at Angie's Audio Corner. We invite you to visit the shop and give them a listen for yourself.
One of the audio systems that gets a lot of attention at the store consists of the Bel Canto Black components and Focal speakers (pictured above).  The Bel Canto Black system combines three components: the ASC1 Asynchronous Stream Controller and dual MPS1 amplifiers. During my visit there were two choices of Focal speakers: the Stella Utopia EM and the Diablo Utopia.  The sound of this system is nothing shy of stellar.  To read more about the performance of this system, please give my previous article a read HERE.  The music source here was the Sooloos music server system, offering a big touch screen interface, although it can also be controlled with a smartphone / tablet app.  You can of course ask to listen to this system with any other speakers in place – there is certainly no shortage of choice here.  I also spotted a Wadia Intuition 01 DAC / all in one player on the top of the audio rack – ready for audition.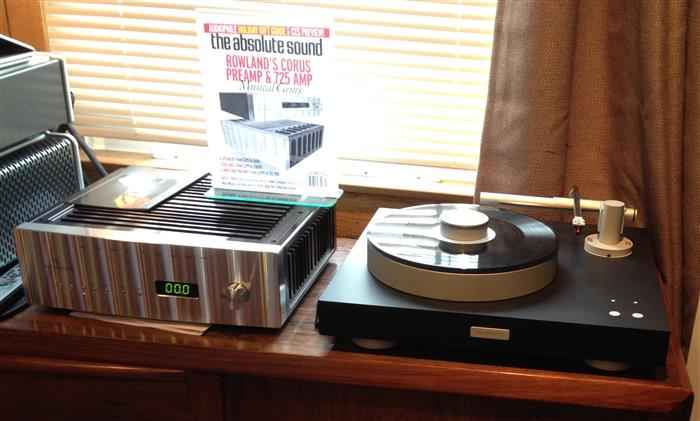 In another area of the store, I found two gorgeous components side by side – the Jeff Rowland Corus preamp and the Bergmann Magne turntable.  The Jeff Rowland Corus was referred to a "musical gem" in a recent issue of Absolute Sound for its phenomenal musicality.  The Magne turntable is Bergmann's high-end entry level model that offers a very unique design – it floats both the platter and the tonearm on an air film, offering an stupendously high level of performance.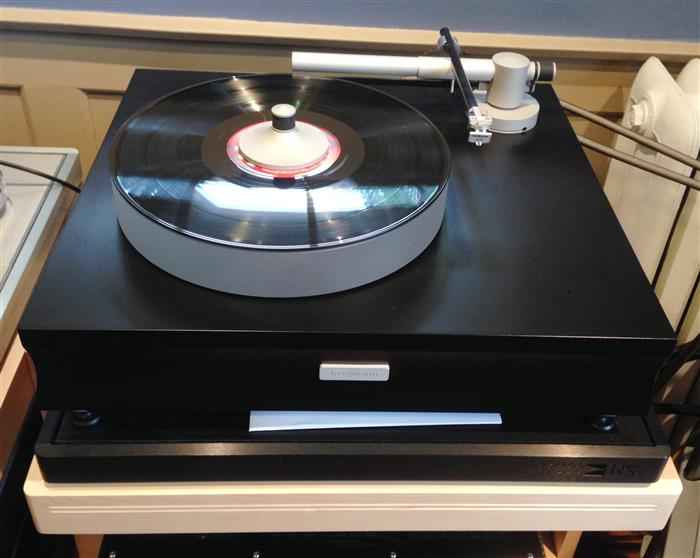 Those with the desire for an even higher quality of sound might want to take a look at the mid-range Bergmann Sindre turntable.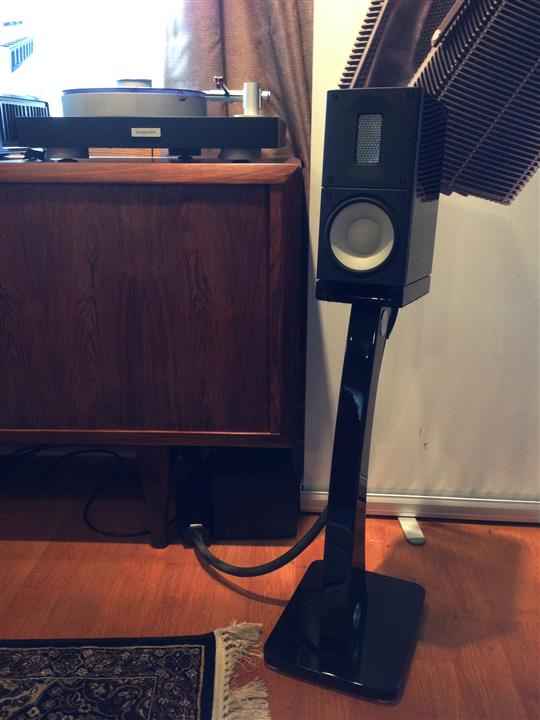 Definitely not to be missed at Angie's Audio Corner are Danish made Raidho speakers.  I instantly fell in love with the sound of the C 1.1 and D-1 stand mount models the first time I heard them, a little while back.  Now there's a smaller, more affordable option called the X1, pictured above.  It blows me away how such a compact speaker can produce such an incredible, rich sound.  You have to listen to it to believe it.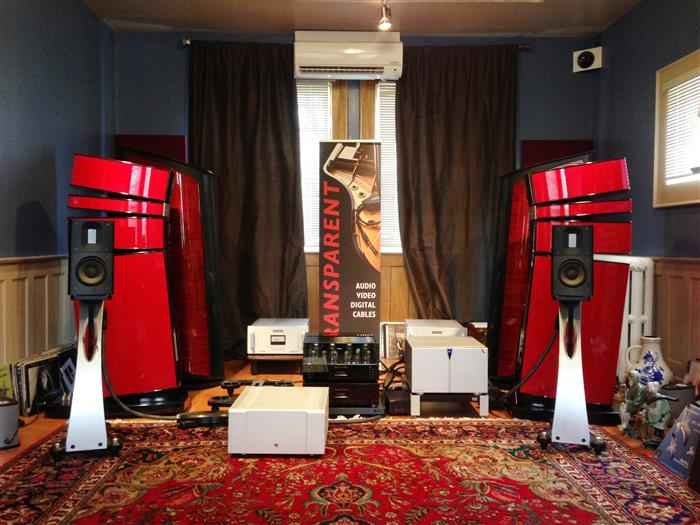 Elsewhere in the store were the Raidho D-1 speakers, ready for enjoyment. On the electronics / amplification side, you could choose from VAC's Statement 450, Audio Research and Audia Flight.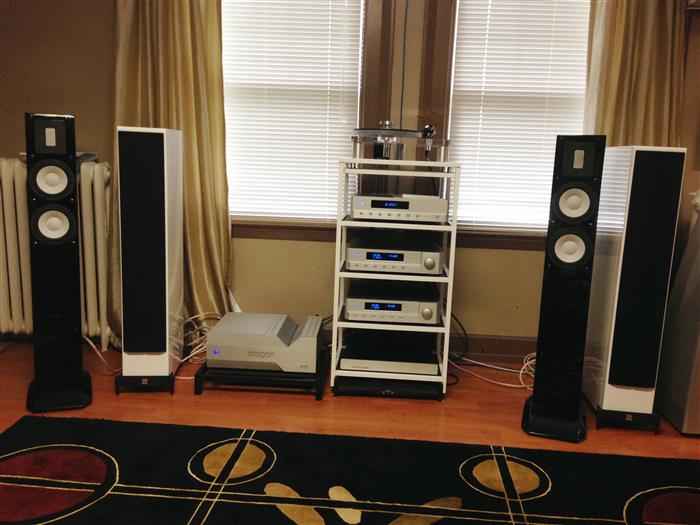 One of the upstairs rooms featured floor standing Vienna Acoustics and Raidho speakers, ran by Audia Flight electronics.  There was also an Aragon 8008 power amp on standby for more power.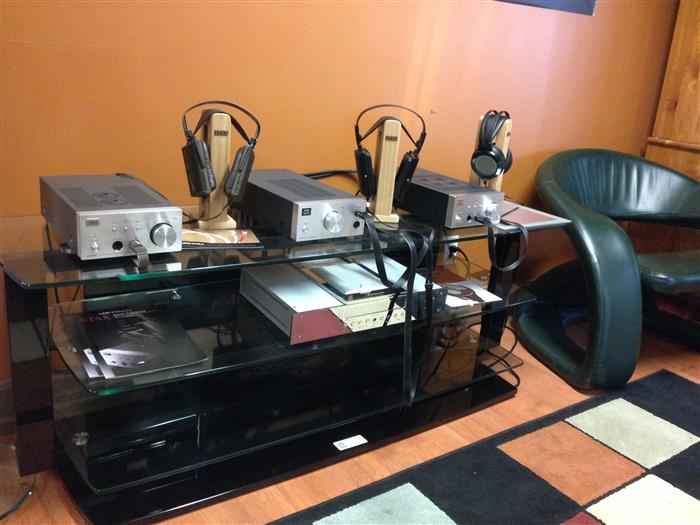 If you are into personal audio, you'll be glad to know that Angie's Audio Corner also offers some very attractive headphone products.  Above you can see the Stax headphone display which allows you to listen to three headphone models, powered by various Stax headphone amps.  The source here was a high performance Burmester CD player.
But all of this is a mere sampling of what Angie's Audio Corner offers.  To truly experience it, you simply have to visit the store.  Angie's Audio Corner is located at 12261 Yonge Street, Richmond Hill, ON, L4E 3M7, (Tel: 905-773-7810).
Comments are closed.