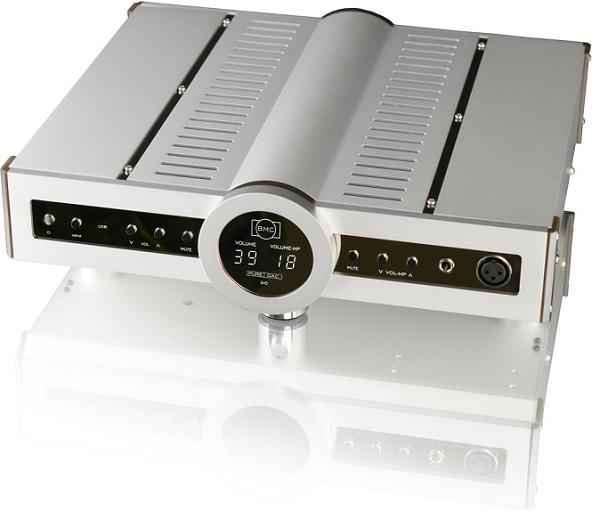 B.M.C. is launching their new PureLine Series of more affordable components with the introduction of their new PureDAC. The PureDAC is a preamplifier, headphone amplifier and DAC, all combined in one chassis. The aim of the PureDAC and the PureLine series is to provide a more affordable set of high performance products as an alternative to B.M.C.'s current Reference Series of products. Other expected products in the PureLine Series are the PurePhono Preamplifier and PureMono Amplifier.
The headphone amplifier and preamp within the PureDAC are both equipped with independent volume controls that utilize B.M.C.'s Load Effect Free (LEF) technology. The preamp is integrated with the DAC's current-to-voltage converter, which converts and filters the DAC's current, eliminating the need for an extra stage.
The PureDAC is a 24-bit/192kHz digital-to-analog converter. It provides a high-resolution asynchronous USB interface, digital AES/EBU, optical and coaxial digital inputs as well as, balanced analog outputs, RCA outputs, and a special B.M.C. link for connecting directly to a B.M.C. amplifier. The PureDAC's balanced output is optimised for amplifiers featuring B.M.C.'s proprietary Current Injection (CI) technology. The CI technology is claimed to enhance signal purity and musical presence provided by the PureDAC.
The PureDAC will have its North Amercian debut at CES2013 in January and is expected to become available before the end of March 2013 at a MSRP of approximately $1,600 U.S. Look for more details at: www.bmc-audio.com. B.M.C. products are distributed in Canada by www.audionation.ca.