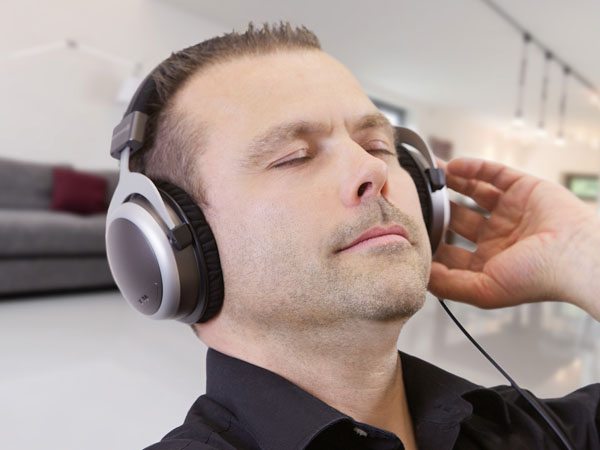 beyerdynamic Inc. has just introduced two new models to the Tesla family of Premium headphones: the T 70 and T 70 p. With an MSRP of $669.00 US each, Tesla technology is now more affordable than ever.
The Heilbronn audio specialist compiles a series of design measures under the Tesla name that lend the earphones extraordinary effectiveness and especially balanced sound at the same time.
The two new models utilize these advantages in different ways: the T 70, with a nominal impedance of 250 ohm, is optimally matching the home stereo system, where, due to its effective functionality, it impresses with an unlimited richness in detail, even at low volumes.  Thanks to its low impedance of 32 ohm, the T 70 p is especially suited for mobile use. Its high sound pressure level allows it to compensate for the fundamental power weaknesses of MP3 players, smart phones and tablet PCs. As Tesla headphones, it can deal with volumes that wearers of conventional headphones can only dream of. With its balanced frequency response, powerful bass and clear highs, it clearly differentiates itself from its little brother T 50 p with mini Tesla drivers, and transports the sound experience in the direction of the T 5 p mobile reference headphones.
Both variants of the T 70 are closed, the ear pads completely enclose the ears, which dampens ambient sounds and is experienced as particularly pleasant. Nothing disturbs the listening pleasure of the wearer who can fully submerge into the sound world of his Tesla headphones. Headband and ear pads made of soft velvet Detex textile, a skin-friendly micro velour, have a temperature-balancing effect and a ergonomic fit that allows hours of fatigue-proof listening. While other beyerdynamic models already feel comfortable, the wearing comfort here is like being in the back seat of a chauffeur-driven luxury limousine.
However, not only the interior is convincing. High quality exterior materials also mark the special status of each set of Tesla headphones: yokes and decorative rings are manufactured from solid, anodised aluminium. The ear cups are varnished in a sophisticated three-layer process until they take on a basalt grey shimmer.
Like all premium headphones from beyerdynamic, the two new innovations are also produced by hand at the Heilbronn location. The delivery package includes a practical carrying bag and a specially designed connection cable. With the T 70, the cable is 9 ft long with a gold-plated 3.5 mm jack plug including a threaded adapter for 6.35 mm sockets. The portable version T 70 p has a shorter cable 3.5 ft. long with an angled 3.5 mm plug for easier connection to portable devices. An in-flight adapter is also supplied. The owner of a T 70 p can thus enjoy superb Tesla sound anywhere and at all times.
Both models will be available at the end of July 2011 from qualified dealers and directly from the manufacturer.
For more info, please visit www.beyerdynamic-usa.com.