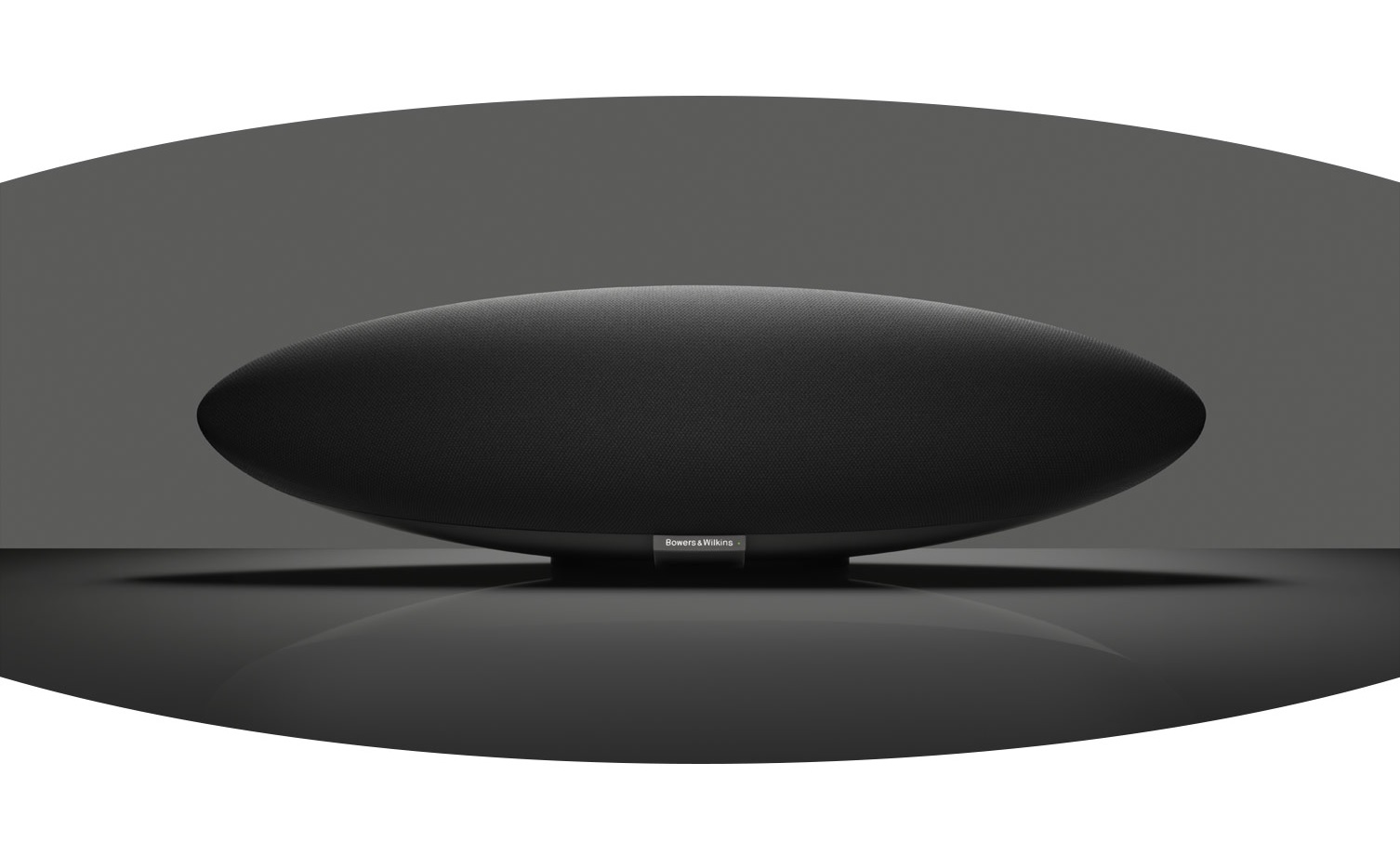 Bowers & Wilkins (B & W), has just now announced the successor of their very successful Zeppelin loudspeaker dock – the new Zeppelin Wireless. Zeppelin Wireless retains the very recognizable silhouette of its predecessor; however, beyond that, virtually every element of the speaker is redesigned to improve its performance and once again, re-define what is possible from a compact single speaker music system.
The new Zeppelin will continue to deliver a reassuring room-filling sound and an acoustic experience that belies its modest size. For Zeppelin Wireless the material and shape of the subwoofer has been altered with a larger 6-1/2" driver and an ultra-long voice coil to allow deep bass to be played at impressive volume, while decoupled double-dome tweeters and FST midrange drivers produce remarkably clean, dynamic audio that is perfect for all styles of music.
A new reinforced cabinet has been redesigned with a front fascia 50% thicker than the previous version, while specially designed glass fibre ribs strengthen the cabinet in order to produce a pure sound that is free from vibration, synonymous with B & W speakers.
With Digital Signal Processing (DSP) twice as powerful as its predecessor, Zeppelin Wireless creates a rich and detailed sound, at all volume levels. All inputs are upsampled to 24bit/192kHz resolution, technology that is usually reserved for state- of-the art digital-to-analog converters.
The new Zeppelin Wireless loudspeaker is the most feature rich Zeppelin from B & W to date – incorporating Airplay, Bluetooth aptX and Spotify Connect, which provides amazing sound from just a few taps. The Control App has also been updated and is available via iOS, Android, Mac and PC, so now it's easier and more convenient for you to control volume and playback functions for the ultimate easy listening experience on all your devices.
The new Zeppelin Wireless is currently available at $799.99 in Canada or $699.99 in the U.S. online at: http://www.bowers-wilkins.com