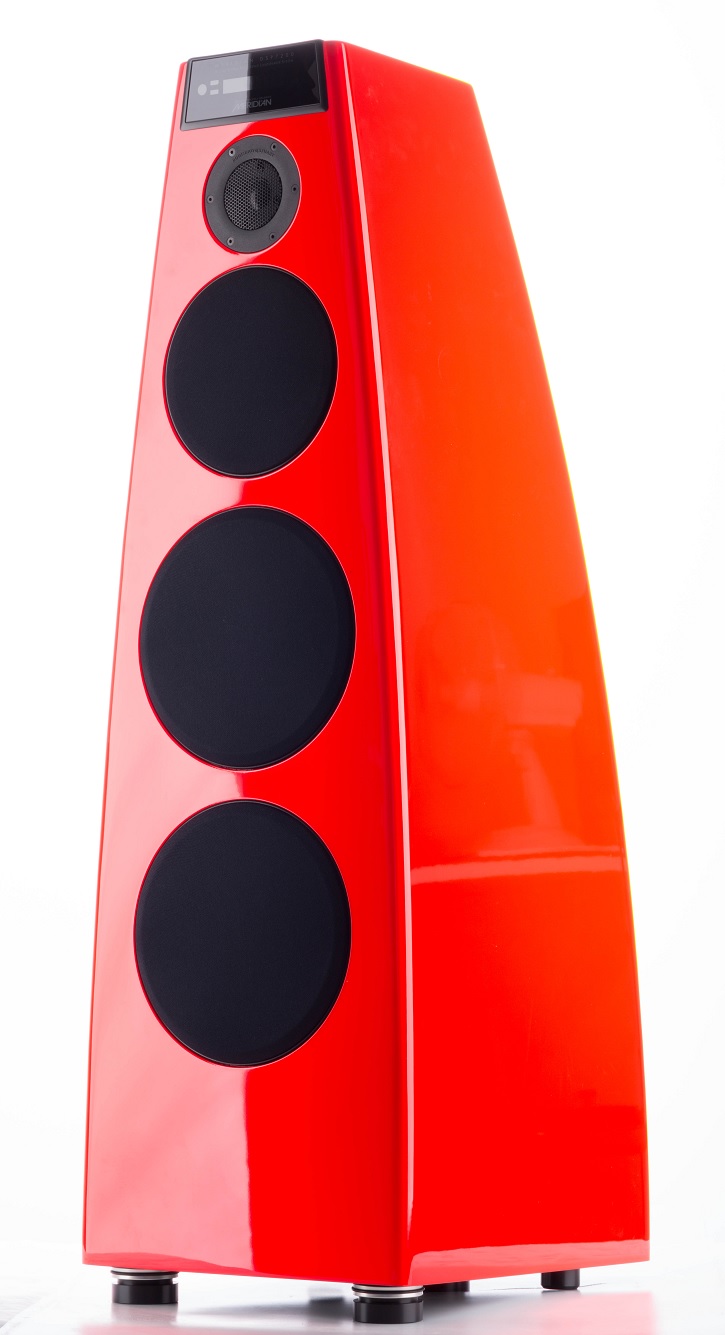 Meridian has just announced the availability of two new edition DSP loudspeakers – the DSP5200.2 and DSP7200.2 loudspeakers. These latest editions, take Meridian's proprietary Digital Signal Processing (DSP) technology to a new level, incorporating new and improved technological innovations for superior performance in many aspects.
The DSP5200.2 and DSP7200.2 loudspeakers both house smart processing, along with amplification; only a music source is required, whether CD player, computer or smartphone. Using Meridian's Media Source 200, wireless control of networked music libraries and dedicated iOS apps and Sooloos zone-controlling desktop software becomes available.
Key Features:
– Advanced, high-efficiency composite dome tweeter.
– DSP active advantage – self-contained audio system with no amplification equipment needed.
– Centre elevation adjustment technology delivered with Horizontal Centre version.
– Advanced listener controls including bass, treble tilt, listening axis, volume, time-compensated balance and absolute phase.
– Three powerful 75W amplifiers with DSP to deliver output levels of up to 116dB/1m.
– On-board DSP provides thermal and dynamic bass protection – enables high-level use for prolonged periods of time.
– Meridian's proprietary Enhanced Bass Alignment (EBA) technology.
– Multiple installation applications (home / marine) by Meridian's Design and Specification Service.
Pricing:
DSP5200.2: MSRP $12,000 U.S./pair
DSP5200HC.2 (centre channel): MSRP $6,000 U.S./each
DSP7200.2: MSRP $30,000 U.S./pair
DSP7200HC.2 (centre channel): MSRP $15,000 U.S./each
The standard colours are black and white piano lacquer finish. Meridian Select bespoke colour service is available at a 5% upcharge. Look for more information at: https://www.meridian-audio.com