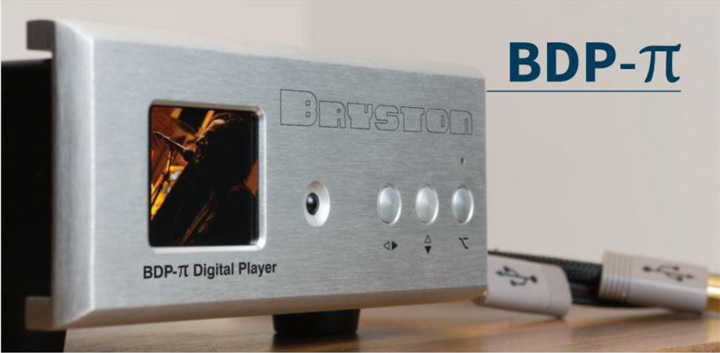 Bryston has just announced that it is working on a brand new digital music player called the BDP-π that will replace the company's BDP-1 digital player.
Built upon the Raspberry Pi and HifiBerry platform, the new BDP-π will be faster and more capable than the classic BDP-1 model.  The BDP-π will be housed in a small chassis, about 1/3 rd as wide as the company's full sized components and and cost less than half of what the flagship BDP-2 player retails for.
You'll be able to connect virtually any DAC to this player via the on-board S/PDIF and Toslink connectors. Also, you'll be able to get ultra high resolution by connecting a USB DAC. You'll even be able to connect audio through HDMI.
The BDP-π will enable you to connect an external USB drive containing your music library, stream your favorite internet radio stations, and enjoy lossless TIDAL streaming.
The above image also shows that this will be the first Bryston player to be equipped with a colour screen.
Sounds pretty cool to us!  Stay tuned for more details as they become available.
For more info about Bryston products, please visit www.bryston.com