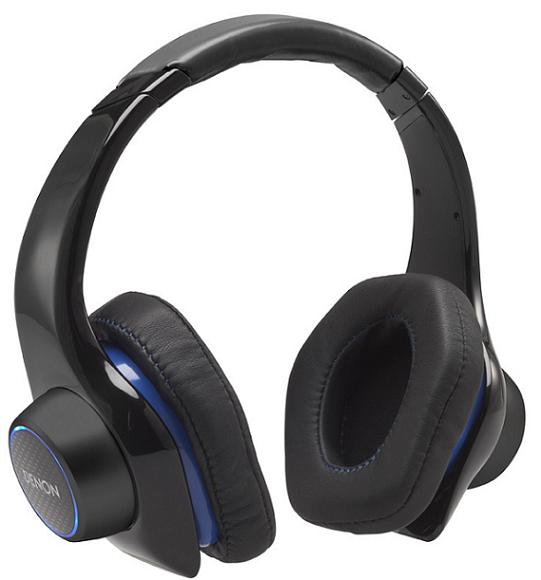 Denon Electronics has announced eleven new models in their headphone line. To create its widely varied headphone family, Denon conducted intensive consumer focus groups, as well as a worldwide study of over 4,000 different ears. The result is a new type of headphone line that not only delivers a perfect fit but also differentiated feature sets, specialized design elements and groundbreaking integrated application suites to suit each individual lifestyle and listening preference. With 18 patents pending, the new offering involves innovations in design and engineering. The new line-up takes four different lifestyle approaches, as follows:
Music Maniac headphones are designed for the traditional audiophile with a focus on acoustic purity and audio quality. Music Maniac models are tuned to a Flat EQ to provide an acoustically transparent audio performance preferred by traditional audiophiles.
Urban Raver headphones target the younger music enthusiast that listens to contemporary genres of music with a heavy emphasis on bass. Urban Raver models are professionally tuned to provide an explosive bass performance and enhanced treble (so users can hear the subtle rhythms of the high hat).
Denon Globe Cruiser headphones are designed specifically with the needs of the frequent traveler in mind and are tuned to provide superior audio and exceptional noise canceling for business travelers, so they can be productive on the go.
Denon Exercise Freak headphones are designed for the fitness enthusiast. Exercise Freak models are tuned to provide a slightly accentuated bass curve for motivating workouts.
All models in Denon's new lineup feature integrated controls and microphones for control of the iPhone, iPad, and iPhone Touch.
These lifestyle models are designed to provide an extremely comfortable fit and minimize dead space within the ear pad, Denon's patent-pending pentagonlly shaped ear pads more closely represent the shape of the human ear.
The new models developed for frequent travelers and frequent exercisers include Bluetooth 3.0 wireless connectivity, while other models which are targeted around more conventional listening are wired but feature detachable cable connections.
Details on pricing and models are soon to come. All new line additions will be available this summer. Look for details at: www.denon.ca.