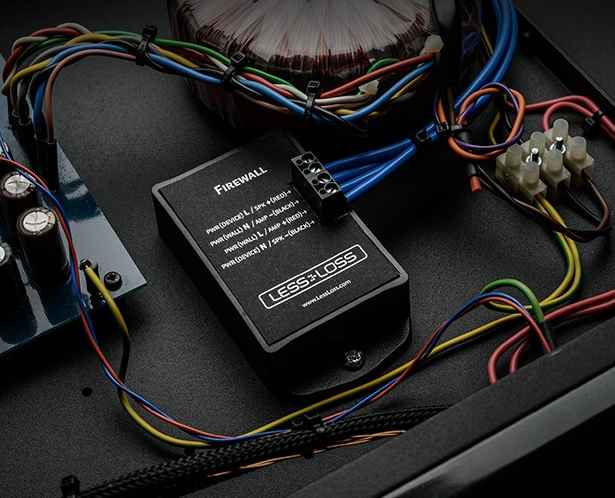 LessLoss has just announced their new Firewall Module model, which is a versatile, cost-effective, power conditioning product.
LessLoss holds the opinion that today, worse than ever before, all power lines are severely polluted with innumerable sources of information – with bandwidths involved in carrying electro-magnetic information.  The solution from LessLoss is their Firewall Module, a small, self-installable, highly effective solution.  The Firewall Module can be easily installed within an audio component using an ordinary small screwdriver.  It is designed to not color sound nor influence dynamic performance and can be daisy chained in series for greater sound quality improvement.
The new LessLoss Firewall Module is available for $178 U.S. each.  Look for more information at: http://www.lessloss.com.
Comments are closed.