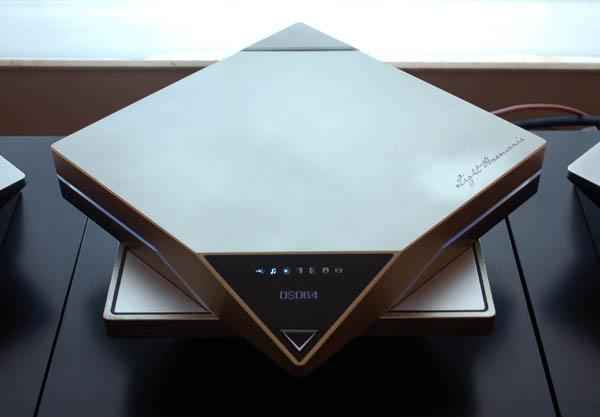 Light Harmonic, has just introduced their new Da Vinci Dual DAC. Light Harmonic's Da Vinci DAC utilizes unique, proprietary design elements, as follows:
– A 384K/32 Bit Asynchronous USB input which accepts genuine 384K/32 Bit pulse code modulation (PCM) digital audio without artificial up-sampling.
– 3-L Buffering provides a jitter-free, three-layer elastic buffer between the music source and digital sample conversion, completely decoupling speed fluctuations in the source, and enabling Da Vinci to convert music samples using the most accurate core clocks.
– 3X Clocks provides on-the-fly selection of one of three highly precise -166dB phase-error clocks, according to the sample rate of the input file.
Light Harmonic recognized that introducing DSD capabilities would compromise the performance of their existing and highly acclaimed Da Vinci DAC, given its optimized PCM playback design. Their solution – the new Da Vinci Dual DAC.  The new Dual DAC eliminates all constraints in performance by providing completely separate and discrete decoding engines for both formats: one designed and optimized specifically for PCM, one designed and optimized specifically for DSD and so goes the name "Dual DAC".
Features and optimization in hi-end audio, to this level, don't come cheap – such is the case with the new Da Vinci Dual DAC, which commands a MSRP of $31,000 U.S.
For further technical details and product information, please visit: www.lightharmonic.com