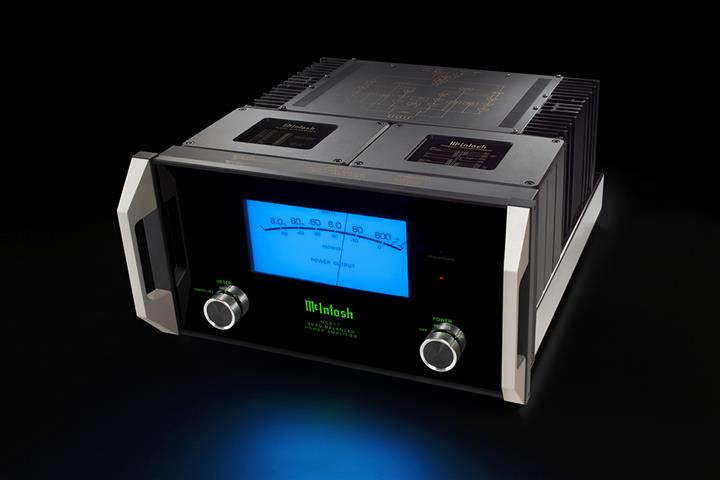 McIntosh has just released a brand new MC611 quad balanced monoblock power amplifier, a follow up to the MC601 model.  This amp is capable of delivering a staggering 600 watts to the loudspeaker regardless of whether the loudspeaker is rated at 2, 4 or 8 Ohms – this is possible thanks to the company's Autoformer technology.
The MC611 offers multiple enhancements over its predecessor.  Its filter capacity has been doubled which produces a dramatic 55% increase in dynamic headroom from 1.8dB to 2.8dB, which also helps improve the amp's low end bass frequency performance.
The front panel is outfitted with new direct LED backlighting, offering an enhanced appearance and color accuracy. On top, the audio Autoformer and power transformer are housed in new glass topped enclosures. Behind them are 2 of Monogrammed Heatsinks which connect to advanced high current output transistors that help eliminate thermal equilibrium lag time.
Other enhancements include heavier gauge internal wiring, upgraded circuit components and the addition of an eco-friendly power management system.
Available now for $7,500 US.